Linemen committed to ILLINOIS WESLEYAN Camp!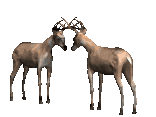 It's not too late to register BUT act now! Call me if you have questions, we will post time to pick up equipment at UHS this week plus also the departure time for this upcoming Sunday. You will need linens (sheet, pillow, blanket for bed plus towel(s) to shower), shampoo, toothpaste, deodorant, etc. Small coolers OK for bottle water. There will be camp store for some items if you would prefer to buy there like snacks, Gatorade, etc.
There will also be opportunity to order pizza at night which you can pool money together to pay for but all meals but the one on the way out and one on the way back are paid for by your camp fee.
If you have a practice jersey bring it. We have duffel bags to check out also! You will have to sign a form to borrow our equipment, FYI.
LISTED IN ALPHABETICAL ORDER BY LAST NAME:
Michael Ahrendsen
Alex Bear
Dylan Bear
Mitchell Brandhorst
Jacob Clark
Josh Clark
Dalton Crosser
Daycen Douglass
Brian Dunkelberger
Jace Hadachek
Tanner Heckt
Noah Heerkes
Carter Hennessy
Tanner Hilton
Cordt Holub
Dakota Hopper
Wes Kaufman
Eli Kautz
Austin Lee
Justin Murphy
Vince Neil
Chris Ribble
John Ringelsetter
Logan Sallee
Tedd Schmitz
Coaches:
Joe Hadachek
Adam Gassman
Scott Denner
Zach Hasselbrink
Mike Kaufman
Jeff Lee
Daryl Douglass