Stay in the know- sign up for text & email alerts from the league
2018 Opening day is April 14th!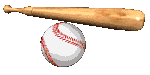 3/18 Update:
T-ball, Boys Coach Pitch, American, National

Minor and Major Softball
players should have received a phone call or text from
his/her coach by Sunday 3/18
If not, email Shannon Webster:
registrations@delmarlittleleague.com
Games schedules have not been created yet,once they are,
coaches will share and they will be posted on website.
*Reminder that Intermediate, Junior & Senior start after Opening Day
so these teams will be formed at a later date
---
Delmar Little League
Clean Up Day
March 24th
No practices will be held this day
Volunteers are needed to help get the facilities ready for Opening Day
See a Manager or Assistant Coach for how you can help!
Team Mom Meeting
March 29th @ VFW
7:30

*If team mom can't make the meeting- coach or manager must attend

General Membership Meeting
Tuesday, April 10
7:00
National Concession Stand
Open to anyone who wishes to attend-

Meeting is held monthly to share project updates,  financial report, division updates, etc...
Minutes are posted in the "Minutes, Forms & Schedules" section of website
April 14th
Parade 9:00 am
Opening Ceremonies @ National Field 10:00
*Visit "Opening Day" section of website for FAQ
April 29th
Delmar VFW
As part of the registration fee- each player will receive
1 Beef & Dumpling Dinner ticket from his/her coach
(will be handed out at the Team Mom Meeting)

Additional tickets will be available for purchase
as part of our League fundraiser.
Delmar Little League's 4th Annual
Pitch Hit & Run and Jr. Homerun Derby
May 5, 2018
Visit "Pitch Hit & Run and Jr Homerun Derby" section of website for details
---
---

  Please be aware of the new bat rule rules in effect for the 2018 season.
This is a big change and essentially all bats from previous seasons
will be illegal and will not be allowed to be used.
If you are buying a new bat please make sure it meets the new rules.
Details of the rule can be found in the
"2018 Bat Rule Changes" section of our website.
---
Strictly prohibited on any of our grounds or fields:
Tobacco use of any kind

Vaping / E-Cigarettes
Alcohol
Profanity
If you see or hear any of the above, please let a coach or a board member
know so he/she can address it,
please do not take matters into your own hands.
If the situation escalates,
we  have the right to force people to vacate the premises
and/or take the incident to the Board for further action.
---
To volunteer you must fill out a
background check
provide a copy of your driver's license
and pay $10 to process
 (form found in "Minutes, Forms & Schedules" section of website)
This applies to anyone who is on the fields
or in the dugouts with children:
coaches, assistants, team moms, umpires
Payment also makes the person a voting member of
Delmar Little League for that season.
Form, copy of license & money can be turned in at on-site registrations
or to coaches once season begins

Coaches need to submit them to:
Player Agent:  Shannon Webster

---
2018 Opening Day
Saturday, April 14, 2018 9:00 AM
Signup for Alerts
Get important messages from Delmar Little League by Text & Email