A non-profit organization offering youth sports
Basketball, Baseball, T-Ball, Softball, Soccer & Volleyball
Spring Ball 2018 In Person registration 

Thursday 2/15  6pm - 7:30pm 
Saturday 2/17  9am-11am
Tuesday 2/20   6pm - 7:30pm 
Thursday 2/22  6pm - 7:30pm 
 All Registrations held at the Dacusville Rec Gym 2671 Earls Bridge Rd (old Elementary School)
Payment is due at time of registration. Please note that Birth Certificates are now required. Please bring copy with you.
Cash & Check accepted  
See you then. 
---
2018 Spring
Baseball/ Softball / Teeball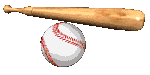 Registration for the 2018 Spring Season is now open. Click on "Registration link" to fill out online registration form.
Please see us at the gym during open gym times for in-person registrations with cash or check. Times will be posted on calendar and on Facebook. 
Spring Baseball is open to boys ages 7 and up. And Softball is open to girls ages 7 And up.  Teeball is open to boys & girls ages 4-6.
Your child must 4 or 7 years old on or before May 1, 2017. BIRTH CERTIFICATES ARE NOW REQUIRED, PLEASE BRING A COPY DURING REGISTRATION OR FIRST MEETING.
For Baseball & Softball Cost is $75 per child; and $65 for Teeball; multi-child discounts will apply. If assistance is needed please let us know when signing up.
SAVE $10 EARLY BIRD BY REGISTERING BEFORE FEBRUARY 10, 2018.
Practices will begin end February, beginning March.
If you are interested in becoming a coach or assistant coach please contact us at info@dacusville.org.
If you have any further questions or would like to volunteer in any capacity, please feel free to contact us at info@dacusvillerec.org or via FB messenger.
Continue to view our website and Facebook page for all sports related information.       
---

THANK YOU ALL FOR YOUR CONTINUED SUPPORT OF DACUSVILLE RECREATION