The Official Site of the
Forney Youth Baseball Association
October 19, 2017
Spring 2018 Important Dates & Information
November 1, 2017 - Registrations begin. To register, log in to this website and the registration portal will appear once you have logged in. 
February 3, 2018 - Registrations end at 12:00pm Noon. No registrations will be accepted after this date. 
February 3, 2018 - In-Person registration available.
Saturday February 3, 2018 10:00am to 12:00pm
Kaufman County Sub-Courthouse
200 E. Main St.
Forney, TX 75126
February 10, 2018 - Rosters will be passed out to the coaches. There will not be a player evaluation or live draft for pool players. FYBA will place players without a team to a team via blind draft.
February 17, 2018 - Coaches meeting
(4U,5U,6U,7U,8U) 10:00am to 11:00am.
(9/10U,11/12U,13/14U) 11:30am to 12:30pm.
February 26, 2018 thru March 2, 2018 - Practices start this week. 
March 24, 2018 - FYBA Spring season begins.
Cost:
(Uniforms will be ordered by the coach once rosters have been set.  The head coach will collect the money for the uniforms.)
4U tee-ball: $75 + uniform
5U Tee-ball: $85 + uniform 
6U Modified Coach-Pitch: $85 + uniform
7U Coach pitch: $105 + uniform
8U Modified Kid-Pitch: $105 + uniform
9/10U Baseball: $105 + uniform
11/12U Baseball: $105 + uniform
13/14U Baseball: $105 + uniform
Age Groups:
4U Tee-ball: Beginning tee-ball. No score is kept. 
5U Tee-ball: Tee-ball. Score is kept.
6U: Modified Coach Pitch: The coach pitches to the batter. If no balls are put in play off of the coach, the batter hits off of the tee.
7U Coach pitch: Coach Pitches to the Batters
8U Modified Kid Pitch: The players pitch from a distance of 40'. If a pitcher walks a batter, there are no walks. Instead the count is cleared and the batters coach pitches up to 4 pitches to the batter. The result must be the ball is put in play or the batter strikes out. If a player is hit by the pitch by the opposing pitcher, the batter is awarded 1st base. There are no steals or lead-offs. 
9/10U to 13/14U: Regular baseball rules apply. 
**FYBA will institute a pitch count for all ages beginning this Spring 2018 as opposed to the innings limit. 
---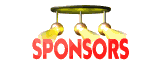 Special Thanks to our 2017 FYBA League
Sponsors
:
Grand Slam & Home Run "Field Name" Sponsors:
Dicks Sporting Goods - Field #2 Sponsor
Baylor Scott & White Sunnyvale - Field #3 Sponsor
Baylor Scott & White Lake Pointe - Field #5 Sponsor
Joe Dan McBeth State Farm Insurance - Field #6 Sponsor
Texas Furniture Company - Field #7 Sponsor
Linebarger - Field #8 Sponsor
City Bank - Field #9 Sponsor
  Base Hit "Banner" Sponsors:
 Superior Custom Signs
Big Jay's Sign and Shirtworks
Special Corporate Sponsor:
Wylie Musser Chevrolet
---
---

Ford Baseball Umpire Academy (FBUA) is looking for umpires for the Spring 2018 season.  We will meet January 28, 2018 at 1 pm at the Kaufman County Sub-Courthouse in Forney, Texas.  All umpires will be required to be certified.  Interested individuals need to email Steve Ford, Umpire-in-Chief, at slfpargolf@gmail.com or call 903.244.7609.

---
---
---
Forney Youth Baseball Association changes league affiliation to USSSA and introduces new logo.
More information available on inForney.com by clicking HERE!
---
---
Tennis Courts & Parking Issues at Mulberry Park

Attn: FYBA Coaches and Parents - we need your help! The tennis courts at Mulberry Park are for tennis ONLY. Please do not conduct practice, warm-up or play baseball, softball and/or soccer on the tennis courts. The City of Forney has asked for our assistance in keeping the tennis courts open and available for those individuals wishing to play tennis. Also, please do not park and/or drive your vehicle onto the fields or grassy common areas at Mulberry Park. Please park in designated parking areas ONLY. Thank you in advance for your cooperation.
---
---
CREATE A TEAM WEBSITE!

A great way to communicate with your parents and players is thru a website... save yourself countless number of phone calls... now no one can say "I didn't get the message!"
Creating a website is easy thru
League Lineup
or
Eteamz
. You don't have to be a
computer geek
to do so... it is very user-friendly! Many teams in the league have already done so...
check out these other team websites in the LINKS section.
Also, the best thing is that it is FREE to do so... no cost... zilch... goose-egg... notta...
you get the picture.
Once you get your website up, send us an email and let us know and we'll add your site to the LINKS section. There will be a vote at the end of the season for the Best Team Website!