GMFCA FAMILY!!!!
We are currently working to prepare for the 2018 season!!! We plan to have many fun and exciting opportunities this year for our families!!!  GMFCA's 5th Annual Speed and Agility Camp as well as our 5th Annual Cheer Camp will be Sunday June 3rd at Gateway's High School Stadium!!  
WE HAVE DECIDED TO OPEN UP THE CAMPS THIS YEAR! SO PLEASE DONOT WORRY ABOUT REGISTERING FOR THIS CAMP! IF YOU HAVEN'T REGISTERED JUST COME UP TO THE STADIUM AS WE HAVE SLOTS AVAILABLE! 

THESE CAMPS ARE FREE

!!! 
018 REGULAR SEASON REGISTRATION INFORMATION 

***PLEASE NOTE IF YOU HAVE NOT
ALREADY TAKE ADVANTAGE THAT YOU
CAN CATCH THE EARLY
BIRD SPECIAL FOR THE 2018 REGULAR
SEASON AT THE CAMPS SUNDAY FROM
11AM TO 4PM AT
THE CONCESSION STAND. (CASH OR MONEY ORDER -NO CHECKS)
Early Bird registration (5-11 years old)
$100.00
Senior Midget (12 years old/last year of
eligibility with the organization $40.00
****We will have tables for players to pick
Their numbers and get fitted for their jerseys as well as for
cheerleaders to order their customized cheer shirts!****
PLEASE NOTE ONLINE REGISTRATION FOR THE 2018 SEASON IS AVAILABLE NOW!!!!!!!!!!!

To register please click the 2018 registration link to do so!! If you don't have a Log in please go to the log in section and the prompts will guide you through to create your own log in!
The Pro Football

 Hall of Fame Academy is coming!!!
This event is FREE!!!! 

All 2018 Gateway Midget Football players and GMFCA Alumni are encouraged to participate!!! The Big East Youth Football League Will be partnering with the NFL Hall of Fame Academy Sunday June 10th at the Club Health and Spa 1 racquet lane Monroeville, PA 15146. 

The Big East Youth Football league (Which GMFCA belongs to) is the 1st league to bring a camp of this kind to Western Pa!! 

THIS JUST IN NO NEED TO PRE-REGISTER. Forms will be available at the camp. JUST SHOW UP 15 MINUTES PRIOR TO THE APPROPRIATE TIME

There will be 3 groups that will be evaluated in this combine: 

2nd, 3rd and 4th grade combine time is 10am to 12 pm
5th and 6th grade combine time is 12:30pm to 2:30pm 
7th to 10th grade combine time is 3pm to 5pm 

For any Questions Please contact Coach Kip Stewart at 412-583-3288 OR Coach Dev Woods 412-607-7718
the 
GMFCA is a Volunteer/non-profit based organization, it is operated by dedicated individuals who aim to help grow and develop youth not just in a football or cheer perspective but a life perspective. We strive each year to find the champion in each child!
WE CANT DO IT ALONE!!!!!!! WE NEED YOUR HELP!!!
We currently are seeking dedicated individuals for the below positions and committees:
Mites Head Cheerleading Coach

Assistant Football Coaches at the

flag, termite and Midget levels

Team Moms at the flag, Termite, Mite and Midget Levels for both cheer and football

Sponsorship Committee

If you are interested in any of these positions please contact us at (412) 583-3288

 .
It is our Goal to provide our children and families with an Amazing experience when they register with GMFCA!! When you register your child early they will have opportunities to participate in the Following:
WE OUR SEEKING SPONSORS FOR OUR FREE CAMPS AND OUR UPCOMING SEASON!! If you know of any local businesses or private parties who would like to sponsor our camps or our season please contact us at (412) 583-3288 or Gmfca99@gmail.com
GMFCA

Free

Annual Speed and Agility camp
GMFCA

Free 

Annual Cheer Camp
NFL Hall of Fame

Free

combine hosted by the Hall of Fame youth circuit

Participation in the Monroeville Memorial day Parade

Participation in the Monroeville 4th of July Day Parade

Opportunities to win Tickets to Blitzburgh Hosted the Pittsburgh Steelers

Opportunites to be selected for VIP passes to Pittsburgh Steelers training camp.

Opportunities to win tickets to a Pittsburgh Steelers Pre-season Game
GMFCA is a Family friendly environment!! If you have questions concerning the upcoming 2017 season, please contact Coach Kip Stewart at 412-583-3288 or gmfca99@gmail.com
The age group classifications are as follows:
Flag - 5 and 6 year olds
Termites - 7 and 8 year olds
Mites - 9 and 10 year olds
Midgets- 11 and 12 Year olds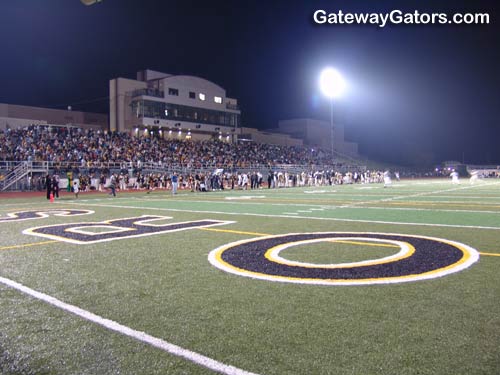 Gateway's Anitmarino Stadium Home of the Gateway Gators
Please take the time to check out our new customized Football Jerseys for tackle and flag as well as our New Customized Cheer shirts!!
GMFCA is a part of the Big East Youth Football League and we are proud to be USA football Certified!!! USA is football is what is widely discussed and categorized as the safest techniques for playing the game of football. USA Football is endorsed by the NFL!
The Big East consist of the below teams:
Gateway

Plum
Penn Trafford
Woodland Hills
Mckeesport
Kiski Valley
Franklin Regional
Jeanette
Hempfield
East Allegheny
Schedule to be provided soon!!!
We aim each year to be able to provide our children and their families with a fantastic experience!! Please note there is a link to a Flipagram we would like for you to watch that we believe captures a glimpse of the "GMFCA Experience".
Once again we would like to thank you in advance for partnering with us and contributing to the success of another exciting season!!
DICKS Sporting Goods is offering special team coupons to ALL MEMBERS of GMFCA. Please visit our "Links Page" for special offers..... 
Gateway is a Founding Member of BEYFL!
Click on the link below for news on our new league!
http://www.bigeastfootball.org/
 GATEWAY MIDGET
FOOTBALL & CHEER 2018
Signup for Alerts
Get important messages from Gateway Midget Football and Cheerleading Association by Text & Email