Our Mission
The mission of Miss Manatee Softball League (MMSL) is to provide the girls of our local communities a safe, fun environment where softball fundamentals are developed and skills enhanced, while promoting the principles of teamwork and sportsmanship, resulting in improved self-esteem and lasting friendships.
MMSL offers Modified T-Ball, recreational Fastpitch Softball and travel Fastpitch Softball for girls ages 5-17.  We are located at Lakewood Ranch Park and our recreational league offers both a Fall Season and a Spring Season. 
---
---
Spring 2018 Playoffs

Congratulations to the following teams for winning the regular season championship:
8u:  M1 Armada - Coach Bruce Cassidy
10u:  M13 Davis Electric - Coach Jodi France
12u:  M20 Manatee Painting - Coach Dan Dillingham
13+:  M31 All Steel Fabrication - Coach Brett DiPasquale
We'd like to wish everyone good luck in the playoffs.  The brackets are as follows:
---
This page has been created for parents to Swap, Sell & Purchase used softball items.
Here's how it works:
Add a photo along with a brief description of the item(s) you are selling, with price & your general location (LWR, HH, Parrish, Etc) Once your item has sold please remove your "For Sale" post.
 www.facebook.com/groups/MissManateeSoftballSwapShop
---
Thank you to our sponsors!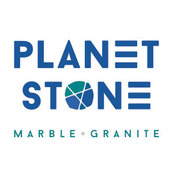 Veterans Game Leasing