Contact Information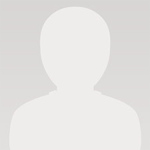 Greg Post
President of League Operations
203-427-5377
Greg played competitive softball for the Air Force base travel team and local leagues and several tournaments while in both Mississippi and Ohio from 1982-86. Upon returning to CT he played ASA A div in Meriden and USSSA tournaments on weekends in Bristol qualifying for regional and national tournaments.

He transitioned into umpiring in Meriden while playing and was one of the original umpires at The Complex in N Branford. He joined USSSA, ASA, Triple Crown and NSA.
He has been umpiring over 20 yrs mens, womens and co-ed leagues and tournaments. Also being the lead coordinator for the umpires for CT Special Olympics in Wallingford.