Contact Information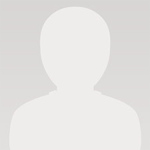 Michael Malloy
6th Grade Boys Coach
401 226-3169
Coach Malloy has coached boys and girl's youth basketball for over 30 years. Mike began coaching in Coventry back in the 1980's at the 5th grade level. Mike received his coaching certification from the University of Notre Dame for the Catholic Athletic League. Mike is a registered AAU Coach and coached youth girl's and boy's basketball at Holy Apostles in Cranston, RI.
More recently Mike coached the CLCF Boys Travel teams for the 5th and 6th grade. Mike's teams have set the CLCF record for number of basketball tournament wins. This year, 2017, Mike's team took the RI Youth Basketball Association 6th grade Gold Division Championship.
Mike is a holistic and player centric coach with a statewide reputation for excellence. His passion is to prepare young players for high school basketball and provide the right foundation. Mike is a career retired Pawtucket Police Detective Sergeant, law enforcement training officer, former martial arts practitioner and trainer.