Contact Information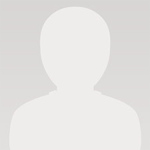 Diogenes Capellan
Assistant Coach - Boys 6th Grade Team
Coach Capellan has been an assistant coach of boys and girl's youth basketball for over 3 years. Capellan began coaching in the youth girl's division at Holy Apostles Church in Cranston, RI. He received his coaching certification from the University of Notre Dame/Catholic Youth Organization of The Diocese of Providence for the Catholic Athletic League.

Capellan is a registered AAU Coach and most recently was an assistant coach for the CLCF Boys Travel teams for the 5th and 6th grade. The 6th grade boys CLCF travel team won the RIYBA Gold Division Championship for 2017.

Capellan holds a bachelor's degree in communications (public relations) from Rhode Island College and a Master in Public Administration/Human Resources from the University of Rhode Island. Capellan has been in the private security industry for over 18 years as a security specialist/trainer, operations manager, director of finance and human resources.

Capellan is bilingual, has 2 children, and currently serves as a Vice-President of Human Resources for a global security management company.

As a youth, Coach Capellan played basketball in the Dominican Republic and coached youth basketball as well. Capellan's passion is to help young players develop the right skills, team play, attitude and love for the game of basketball. Coach Capellan is passionate about giving back to the community through coaching our youth and pursuing excellence.