Article Disclaimer
As you can imagine, writing articles each week can be a daunting task. Please be sure to let us know if a correction needs to be made or if you have any constructive criticism. We're here to make this as pleasant as possible for everyone, so don't be shy.
BILLERICA "C" SCOUTS NARROWLY MISS
EASTERN MASSACHUSETTS CONFERENCE CROWN
WEDNESDAY NOVEMBER 10, 2010



The Billerica Scouts played their hearts out in a play-off ending loss to the newly crowned Eastern Massachusetts Conference Champions, Cambridge. The final score of 20-12 does not relay the excitement and emotion of this hard fought contest. Billerica covered the opening kickoff at their own 34-yard-line. Three plays later quarterback Drew Laundry, turned and pitched to tailback Anthony Iovanna. Solid blocking by tackle Matthew Steele paved the way for Iovanna to hit the left sideline at full speed. Iovanna turned up field and raced away from Cambridge's would be defenders, traveling more than 60 yards for a Billerica touchdown.

Cambridge's #44, Erin Edwards, made a brilliant return of Billerica's kickoff. Cambridge's quarterback, #2, Ramone Cedano, gained a first down on a counter play that traveled 20 yards. Playing at defensive end, Iovanna blitzed on the next play and was able to sack the quarterback for a ten-yard loss. Cedano must have taken it personally as he scored on a 25-yard sweep on the very next play, and scored the extra point, as well. At the end of the First Quarter, Cambridge led by the score of 7-6.

Billerica and Cambridge settled in for a bare-knuckle brawl. Billerica's cornerback, Michael Mele, broke up several pass attempts and defensive end Anthony Cardaleen sacked the quarterback, but Billerica was mired in their own end. From Billerica's 15 yard-line, fullback Brett Martini pounded and scraped up the middle close to a first down. Billerica attempted to pass, but Cambridge was overpowering, sacking the quarterback on two successive plays. Cambridge took over on Billerica's 12-yard-line and then powered around the right end, as #2, Cedano, scored another touchdown, to lead 14-6 at halftime.

To open the second half, Cambridge's #44, Erin Edwards, caught Billerica's kickoff at his own 34-yard-line and smashed up the middle, cut to the right, and found himself in a footrace. Iovanna crossed the field and caught up with #44 at the 3-yard line, but Edward fell into the end-zone as he was tackled. The score was now 20-6.

Cambridge's successful on-side kick was devastating. The rest of the game reflected Billerica's determination and character. Strong hitting by defensive linemen Christian Hoar and Henri Beheaghel caused Cambridge's offense to fumble. Iovanna was there to scoop it up. Cardaleen sliced up the middle for 4 yards; Iovanna swept to the left for 14; to the right for 10; to the left for 5; Jacob Carlson went off tackle for 6 to Cambridge's 28 yard line, close, but all for naught, as Cambridge forced a turn over on downs.

Billerica safety, Tyler Mickle, intercepted a pass over the middle, but Cambridge's defense was able to again stuff Billerica, this time at the 24-yard-line. Cardaleen recovered a Cambridge fumble at Cambridge's 19-yard-line. Iovanna fell in behind Derek Laundry who opened the right side for another Iovanna sweep and a touchdown. With 5:22 left in the game, the score had narrowed to 20-12.

Billerica's kickoff was covered by Cambridge at their own 40. A fierce hitting and gang tackling over the middle and strong secondary play, all caused Cambridge to give the ball back to Billerica. It was Billerica's last chance. Iovanna swept to the right with runs of 7 yards and 26 yards! A dive was stuffed over the middle; another Iovanna sweep was caught in the backfield. Quarterback Drew Laundry dropped back to pass and was immediately flushed from the pocket by Cambridge's blitz. Running for his life, Laundry desperately threw to the right flat, narrowly missing the open receiver. Now, fourth and goal to go, Laundry handed off to Iovanna up the middle. Iovanna powered over the first would be tackler, but was slowed by anther defender grabbing at his feet. Iovanna heroically heaved forward dragging defenders, but finally toppled in slow motion at the 2-yard-line! So close ... and yet so far.

The Billerica Scouts ended the season with an official record of 9-2, and an unofficial record of 10-2. They are Merrimack Valley Conference Co-Champions, undisputed Division II Champions and Eastern MA Conference Division II Runner-Up. Congratulations to Cambridge for earning the Eastern Massachusetts Conference Title. Good luck in the Regionals! Sincere thanks to the Scouts' Staff: Head Coach, John Colbert; Assistant Coaches, Tom Brooks, Matt Casey, Brian Coffey, Andy Donaghey, Chris Trabucco; Team Mother: Kathy Coffey; and Team Website Manager: Sharon Carlson.


BILLERICA "C" SCOUTS DEFEAT MATTAPAN, 12-6
QUALIFY FOR EASTERN MASSACHUSETTS CHAMPIONSHIP
SUNDAY NOVEMBER 7, 2010


Billerica "C" Scouts came from behind to defeat the Mattapan Patriots, in the Eastern Mass Semi-Finals, and now qualify to play in the Eastern Massachusetts Championship Game this Wednesday, November 10th.
Enthusiastic fans crowded Lampson Field in Billerica, on a cold, blustery, Sunday morning. Billerica covered the opening kickoff but handed the ball back to Mattapan four plays later at Billerica's 42. Billerica settled in for an epic defensive fight, much of it in their own territory. Linebackers Brett Martini, Drew Laundry, and Derek Laundry rebuffed Mattapan's potent running offense on Mattapan's first drive. The Scouts got the ball back on their own 22 and advanced it to the 40 on a strong run by Anthony Iovanna. Mattapan's defense ground Billerica's drive to a stop and took the ball back with great field position.
Mattapan sputtered and coughed the ball up. Scout's Safety Michael Mele was able to recover it at Billerica's 39-yard-line. Strong defense by Mattapan held Billerica at the 50-yard-line. Three plays later Mattapan's star running back, #28 Curtis Taylor, smashed into the Billerica line. He was abruptly stopped momentarily but then cut to the left and traveled 45 yards for a Mattapan touchdown. Mattapan led 6-0 with less than 2:00 minutes left in the first half.
Billerica's offense suddenly roared to life. Iovanna returned the kickoff up the middle for 12-yards to Billerica's 40. He then swept to the right for 20-yards, swept left for four-yards, swept right for 21-yards. At Mattapan's 19-yard-line, Jacob Carlson smashed over the middle for 11 hard earned yards. Iovanna ran to the 4-yard-line where he met stiff resistance. Spinning and twisting, Iovanna somehow dragged the defenders to the goal-line, and then stretched out for a touchdown. The game was in a 6-6 tie at the half.
Mattapan opened the second half with a long slow drive that eventually killed itself with penalties. Billerica's next drive further ate the third quarter clock but turned the ball over on downs. Mattapan slowly pushed deep into Billerica territory over strong defensive resistance. Mattapan, now late in the fourth quarter, facing long yardage for a first down, attempted a pass to the end-zone. It was knocked down by Safety Michael Mele. Mattapan then faked a pass, and instead ran up the middle. Henri Beheaghle and Kyle Hewson were not fooled, stuffing the run at Billerica's 15-yard-line.
Billerica's Jacob Carlson swept to the right for 25-yards, giving Billerica some breathing room. Four plays later, with Billerica was facing another 4th down and long. Anthony Iovanna skirted the left end, and hit overdrive. He raced down the sidelines narrowing in on the goal-line. Mattapan's #28, Taylor, gallantly chased Iovanna and tracked him down at the one-yard line. On the next play Iovanna plowed over the center into the end-zone to put Billerica ahead, 12-6.
Mattapan received the ball on their own 35 with less than a minute to go in the game. They were able to advance to Billerica's 40 yard-line. Mele and Derek Laundry put the nails in the coffin by breaking up last second pass plays.
Billerica Scouts advance to the Eastern Mass Conference Championship Game, Wednesday night November 10.


BILLERICA "C" SCOUTS DEFEAT TRITON 8-6
ADVANCE TO EASTERN MASS CONFERENCE SEMI-FINALS
WEDNESDAY NOVEMBER 3, 2010


On Wednesday night, November 3rd at Lampson Field, the Scouts scratched and clawed their way to a first-round, play-off victory over a very tough Triton team. Billerica scored all of their points in the first quarter. Billerica started the drive on their own 37-yard line. Zack Buckland smashed ahead for seven-yards over the middle, but then Billerica faced a 4th down three-yards to go on their own 44. Billerica turned to Anthony Iovanna who collected a pitch-out. Iovanna burned the right corner easily. He sprinted to a touchdown covering 56-yards. As Billerica lined up for the extra-point attempt they had no idea how critical the extra-points would be. Shane Coffey snapped the ball to Drew Laundry who placed the ball for kicker Jacob Carlson. The ball cleared the bar with room to spare, and Billerica jumped into the lead, 8-0.
The Tritons mustered a heroic effort to answer, and over 17 plays they advanced on the strength of their own star runner, #40, John Boyle. Facing a 4th down on Billerica's 17 yard-line the quarterback stood in the pocket against a ferocious blitz by Brett Martini. The quarterback was forced to over-throw the ball. On the Tritons' next drive they took over on Billerica's 35-yard line. Ten plays later, the Tritons faced 4th down, goal to go at the nine yard-line, with four seconds remaining. The Tritons again passed into the end-zone, and the play was broken up by safety Michael Mele. Billerica fans sighed in relief as time ran out on the half.
Triton's first drive of the second half started at Billerica's 48-yard line. Billerica's Drew Laundry delivered with four strong tackles. Martini then stuck his head into the ball and caused a fumble which Carlson recovered on Billerica's 30-yard-line. Triton quickly took the ball back, and now was threatening on Billerica's 22-yard line. Triton would not be denied and pushed the ball into the end-zone with several strong over the middle runs. The Tritons attempted their own extra-point kick to tie the game, but were unsuccessful. Billerica continued to lead, but now by the score of 8-6.
In the fourth quarter, Carlson recovered another fumble. On a critical 4th down at Billerica's 33-yard-line, Carlson ran a counter off-tackle play for 12-yards and a first down. Drew Laundry also responded to 4th down pressure by gaining a critical first down with an up the middle quarterback keep. The clock continued to tick away. By the time the Tritons got the ball back at the 50 yard-line they had less than 1:20 to go in the game. They completed a pass for 19 yards. Mele then broke up another long pass attempt, and Iovanna sealed the game with a dramatic quarterback sack.
The Billerica Scouts advance to the Eastern Mass Conference Semi-Final Game on Sunday November 7, 2010.


BILLERICA "C" SCOUTS DEFEAT CONCORD-CARLISLE
CAPTURE DIVISION II CHAMPIONSHIP
AND ADVANCE TO PLAYOFFS, 20-0
SUNDAY OCTOBER 31, 2010


The Billerica Scouts have accomplished a lot this season. Sunday morning's game was their fourth shutout in a row. By winning the game they became the Merrimack Valley Co-Champions of the C Division. They are undisputed individual winners of the C-II Division. They advance to playoffs for the first time in five years.
Concord-Carlisle's opening kick carried deep to Billerica's 15-yard line. Billerica's multi-talented Drew Laundry returned the ball to Billerica's 42-yard line. Despite the good field position Billerica turned the ball over on downs. On Concord-Carlisle's first play, Billerica's Brett Martini set the tone for the game. He lowered the boom on Concord-Carlisle's running back, knocking the ball free. Derek Laundry recovered on Billerica's 43-yard line. Nick Shields, Nick Sciortino, Brad Buckland, and Dequan Hagen, all provided good blocking for Derek Laundry up the middle and Anthony Cardaleen on the corners. Billerica advanced the ball to the seven-yard line. The first points of the day were scored by Jacob Carlson who rocketed seven-yards over the left side behind the effective blocking of Justin Eam and Matthew Steele. Carlson kicked for two additional points, and Billerica led by a score of 8-0.
Throughout the game, Billerica's defense dominated, but Concord-Carlisle had a brilliant punter/ kicker. In the second quarter, he boomed a long punt to Billerica's 15-yard line. With their backs to the wall, Billerica handed off frequently to Michael Mele. With a variety of inside and outside runs, Mele drove the ball deep into Concord-Carlisle's end before the drive sputtered. Concord-Carlisle took over at their own 28-yard line. Billerica's Henri Beheaghle and Christian Hoar combined with Matthew Milano on several good stops.
Then "it" happened. A beautiful 46-yard punt went over the head of Mele. Mele scrambled to collect the ball. At his own 15-yard line, he stutter-stepped and sprinted to the right. He stepped in behind Carlson for a brief moment to collect his block, and then turned up field. At the 50-yard line he reversed field and juked the kicker who grasped vainly only to capture Mele's breeze. 15-yards later Mele cut back to the right and found a host of green shirts who were happy to escort him into the end-zone. Mele had earned a stupendous 85-yard punt return for a touchdown. Billerica went ahead 14-0.
Opening the second half, Jacob Carlson crawled into a pile and scratched out a fumble recovery. Good blocking by Jack Kemp, Nick Doucette, Grigor Checkmeyan, and Christian Alley gave Quarterbacks Tyler Mickle and Drew Laundry the ability to maneuver the offense to Concord-Carlisle's 20-yard line. Quarterback Drew Laundry stepped back in the pocket, patiently waited for Shane Coffey to break free over the secondary, and then pulled the trigger. Coffey's over the shoulder catch put Billerica ahead 20-0.
Offensive guard, Christian Hoar, ran the clock out, showing promise as a running back with several dives over the middle. He covered about 30-yards, but, without a doubt, the day belonged to Michael Mele who ended with over 185 all-purpose yards and a touchdown.
The Billerica Scouts Cheerleading Squad have been excellent all season. At half-time they again executed their famous triple pyramid with precision, but newly added was the seemingly death defying scorpion leg twist. Emily Leahy twisted her right leg high over her head as she herself was held high in the air at the top of the middle pyramid. This routine, along with several excellent dance routines, have earned the squad a fresh trophy at the Eastern Massachusetts competition.
Creating the atmosphere for energy in action, the Cheerleaders help the team to play with character, and help all of us to capture the emotion that yields meaning to our experience as players, or as fans. Congratulations on making vitality and fun fundamental components of our weekly Sunday morning experience. The Scouts enthusiastically thank the Cheerleaders:
Camisha Agyemang; Kayla Bellino; Stephanie Cane; Lauren Corum; Paige Corum; Jaycee Dasuta; Chrystelle Joacine; Jillian King; Emily Leahy; Michelle Leahy; Samantha Mosca; Kelsey Phillion; Emily Scurka; Kaitlyn Shanahan; Savana Spellman; Marissa Stairs; and Angellina Zink.
Specific thanks and Recognition to the Accomplished Coaching Staff:
Head Coach Katie Banfield; Assistant Coaches Kathy Francioso, Erica Gearin, Cara Glennon, Sandra Russo, Penny Sordello; Team Parent Keryn Brennan; Student Demonstrator Kaylee Parson; Coach Trainees Meghan Francioso and Tori Turkette.
Next stop: Playoffs against the North Shore League Champions; Lamson Field; this Wednesday; 6 p.m.

BILLERICA "C" SCOUTS DOMINATE LOWELL
THIRD STRAIGHT SHUT-OUT 24-0
SUNDAY OCTOBER 24, 2010
Billerica Scouts lost their top scorer earlier in the week, but on Sunday morning, they showed multi-dimensional talent in defeating Lowell. It was their third straight shut-out, and virtually cemented the team's opportunity to go to play-offs.
First quarter action opened with Billerica's return specialist, Michael Mele, handling a tricky kick-off. Mele gained control of the ball, eluded a tackler, and broke quickly to the left side of the field for an exciting 22-yard return. The good field position was relinquished as Lowell's defense exerted their presence. Billerica traded the ball back and forth with Lowell on downs. Billerica's first scoring drive started on their own 45-yard line. Tailback, Zack "Sunshine" Buckland, read good blocks by Mitchell Swanson on the left, Tyler Brennan over the middle, and Chris Looney on the right. He carried the ball several times to bring the Scouts into the red-zone. On a third-down, Quarterback Tyler Mickle, subdued a bouncing ball and handed off to Mele, as if in an inadvertent draw play. Mele ran untouched into the end-zone for his first touchdown of the day.
In the second quarter, Lowell was held to four and out on several occasions, thanks to strong play by linemen Tyler Brennan and defensive end Anthony Cardaleen. Cardaleen put constant pressure on Lowell's quarterback, interrupted passes, assisted on tackles, and scored an impressive sack with the help of lineman Henri Beheaghel. Billerica had Lowell on the ropes, taking the ball over on downs at Lowell's 14-yard line. Mele crunched off-right-tackle for 5-yards, and then swept wide for his second touchdown. Billerica led 12-0 at Half-Time.
The Scouts cheerleaders, led by head coach Katie Banfield, thrilled the crowd with their signature triple pyramid, demonstrating how they won first place in Merrimack Valley cheering competition.
Billerica's kicker, Jacob Carlson, started the third quarter by booming a kick to Lowell's 25-yard line. Matthew Steele cut down the return on the 33-yard line. Lowell's offense was again frustrated by dominating defense at the hands of safety, Tyler Mickle and linebacker Drew Laundry. Carlson, playing in a cornerback position, picked a pass at Billerica's 47-yard line.
Power-back, Chris Doucette, crunched over the five hole, broke a tackle, and traveled 30-yards close to the red-zone. Three plays later, Carlson battled his way into the end-zone for a ten-yard touchdown, putting Billerica further ahead by a score of 18-0.
The fourth quarter was highlighted by another Carlson specialty, a counter play over tackle Matthew Steele's position. Carlson found the hole and exploded to the left side. He ran as hard as he could for as long as he could as the crowd stood and cheered him on. Carlson was tackled 65-yards later at the 15-yard line. Quarterback Drew Laundry took advantage of an exceptional block by guard Justin Eam, and then smashed his way ahead for another Billerica touchdown.
Lowell's passing attack came alive, but it was too little, too late. Lowell's Joe Millette hauled in a pass and went thirty yards. Saftety Tyler Mickle made a touchdown saving tackle at the 20-yard line. Lowell's final attempt was a pass to the left flat. Carlson jumped high and came down with his second interception of the day. Billerica took a knee to run the clock out, securing a 24-0 victory.

BILLERICA "C" SCOUTS SHUT OUT ACTON-BOXBORO
WITH STRONG DEFENSE 12-0
SUNDAY OCTOBER 17, 2010
Billerica lay in wait for Acton-Boxboro at Billerica's Lampson Field. By the end of the day only one of these highly ranked "C" Division teams would emerge victorious. Billerica's exceptional defense carried the day by holding Acton-Boxboro's normally potent offense to only two first downs for the entire game.
Billerica's first drive opened strong with forceful runs by Brett Martini and Derek Laundry, who helped to carry the ball to Acton-Boxboro's forty-yard line. Acton-Boxboro's defense then stuffed three successive run attempts. On fourth down, Quarterback Drew Laundry ran to the right. He made a good read of the defense and pitched the ball to the trailing tailback. As Laundry ducked to make a sealing block, tailback Anthony Iovanna collected the ball, split the remaining defenders, and sprinted down the right side line, electrifying the crowd. With this first touchdown Billerica led 6-0.
In the second quarter, Billerica running backs Michael Mele, Jacob Carlson, and Anthony Iovanna pounded the middle setting up Billerica's next big offensive play. Starting at Acton-Boxboro's 46-yard line, Halfback Jacob Carlson convincingly faked a sweep to the right as Drew Laundry cut back behind him and took a reverse handoff. The Acton-Boxboro defense thought they were looking at reverse sweep. Laundry suddenly stopped and squared. Billerica linemen, Matthew Steele, Justin Eam, and Matthew Milano, held the defense at bay as Laundry lofted the ball 25-yards over the middle to Shane Coffey for a 25-yard completion. Several plays later Billerica showed a spread offense, leading Acton-Boxboro to think that Billerica might pass. Drew Laundry instead kept the ball on the quarterback sneak, and ran right up the middle for 5 yards and another Billerica touchdown. At Half-Time the score was 12-0.
Acton-Boxboro's best offensive series followed. It started with an exciting kickoff return covering 45-yards. The next play again almost broke for a touchdown. This time Tyler Mickle made a touchdown saving tackle. At Billerica's 8-yard line Billerica mounted a dramatic goal-line stand. Fourth and Goal to go was reserved for Billerica lineman Henri Behaeghel. Acton-Boxboro's best running back headed over the left guard at full speed. He was smashed to the ground by a ferocious Behaeghel. Billerica took the ball back.
Late in the Third Quarter, leading into the Fourth Quarter, Billerica strung together 19 successive plays, and essentially ran the clock out on Acton-Boxboro's chances. Credit is owed to other Billerica players who played their hearts out in this total team effort, specifically including Christian Ally, Christopher Looney, Brad Buckland, Ryan Barnoski, Connor Phillion, and Jack Kemp.

BILLERICA SCOUTS SMASH WESTBORO,
TAKING FIRST PLACE IN "C" DIVISION 38-0
SUNDAY OCTOBER 10, 2010

Billerica Scouts shut out the Westboro Rangers in a showdown on a beautiful fall New England morning. Billerica established their dominance quickly. Billerica Quarterback, Anthony Iovanna, rolled to the right side and sidestepped would-be-defenders. Once in the clear he ran for 35-yards, and Billerica's first touchdown. Several plays later, Iovanna hit mega-drive down the left-side-line and disappeared in a puff of smoke. He magically re-emerged fifty-five yards later with another touchdown. Billerica-Punt-Return-Specialist, Jacob Carlson, also exhibited his own brand of showmanship with a crowd pleasing forty-five-yard return to the five-yard line. He scored on the next play and Billerica led convincingly 19-0 at the end of the quarter.
Billerica' next drive started with an interception at Westboro's 46-yard-line by Tyler Mickle. Billerica rode the bruising shoulders of Brett Martini over several plays, but Tyler Mickle got the call on the ten-yard-line with a quarterback keep for a touchdown. Michael Mele jammed the ball over the goal line for an extra-point. At Half-Time Billerica was ahead 26-0.
Billerica's defense proved to be too much for Westboro. The defense never allowed Westboro to string together a real drive, and always forced Westboro to either punt the ball, or turn the ball over on downs. In the third-quarter, Nick Doucette, Christian Hoar, and Henri Beheaghel, smothered the run, with Drew and Derek Laundry cleaning up residuals over the middle. Westboro was forced to pass if they wanted to compete. Super-fast-Mele snagged a pass in the flats, stiff armed the would-be receiver, and turned it up-field for a 34-yard touchdown.
With the score now 32-0, Billerica got creative in the fourth-quarter, giving center Matt Milano a tryout as tailback. Matt Milano made the most of it. Following strong blocking over the middle by Kyle Hewson, and Martini, Milano exploded through the line surprising everyone. Billerica's crowd jumped to their feet yelling his name as Milano traveled 43-yards to a Billerica 38-0 victory. The total team effort has earned the Scouts first place in the "C" division.

BILLERICA "C" SCOUTS HAND WESTFORD
FIRST LOSS OF THE SEASON 27-6
SUNDAY OCTOBER 3, 2010

Westford Junior Ghosts (3-0) hosted the Billerica Scouts (2-1) in an important Merrimack C Division match-up. The first half was highlighted by two long touchdown runs by Billerica's Anthony Iovanna, and an interception return for a touchdown by Billerica's Drew Laundry.
Iovanna's first touchdown was in the first quarter and started as a routine 34-crunch off-tackle play. He was strongly rebuffed at the line and so reconsidered his route. Quickly bouncing to the outside he dodged another tackler and then sprinted in an arc toward the right side line. He ran 62-yards accelerating away from several Westford defenders.
Iovanna's second touchdown came in the second quarter, on another routine off-tackle. This time he punched his way through Westford's linebacker corp, and emerged in the secondary. He handily sidestepped a safety and ran 55-yards up the middle to pay-dirt.
Billerica's Drew Laundry made his first interception halfway through the second quarter. He benefited from Shane Coffey's near sack of the Westford quarterback. Laundry stepped in front of the targeted receiver in the right flat, grabbed the ball, tucked it, and blistered the right side, traveling 50-yards.
Two plays later, Laundry again intercepted a pass in the same right flat area. He returned it 25-yards with another impressive individual effort. At halftime, the Scouts led the Junior Ghosts by a score of 21-6.
The third quarter was highlighted by solid running by Billerica's Michael Mele, good blocking by Brett Martini, and a rushing touchdown by Derek Laundry. Derek smashed his way over the middle for short yardage touchdown and a 27-6 lead.
As time wore down, things got much worse for Westford as they went mostly to a shotgun passing game. Defensive pressure up the middle by Matt (M-Train) Milano, Kyle (H-Bomb) Hewson, and Henri (Hero) Behaeghel, helped to cause six-bad snaps. Matt (The Man of) Steele contributed with a couple of impressive tackles. Iovanna recovered a fumble deep in the backfield, and Tyler Mickle had an entertaining interception on a pass that tipped off of the hands of both a Westford receiver and cornerback Michael Mele. The game ended with Billerica up 27-6. Next week, Billerica faces Westboro at Westboro.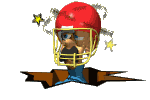 BILLERICA "C" SCOUTS SUFFER SETBACK
IN NON-DIVISIONAL CONTEST WITH EVERETT 15-25
SUNDAY SEPTEMBER 26, 2010

The beauty of early fall weather was quickly forgotten when play began between these two hard charging teams. Everett stripped the ball from Billerica's kickoff return specialist in the opening kickoff. Over the course of 15 plays Everett bulled their way toward the goal line and an early 6-0 lead. Billerica's Anthony Iovanna brought the Billerica fans to their feet with an impressive return, but Everett again stunned the crowd by stripping the ball and recovering it. Everett jumped ahead 12-0 with a strong running attack.
Everett's defense squelched Billerica's next drive near mid-field. Billerica's defense played with equal determination. Henri Behaeghel caused a fumble that he recovered at Billerica's 28-yard line. Billerica then strung together a drive of 11 plays. With about 25-yards to go Iovanna pitched out to Jacob Carlson who started to sweep right. Drew Laundry took a crisp hand-off from Carlson reversing direction. Laundry suddenly stopped, squared, and lofted the ball over the middle to Shane Coffey who gathered it in for a touchdown. Carlson's kick left room to spare and Billerica had served notice that they were contending. The score was now 12-8.
With time running out on the half, the crowd was quieted when Everett answered on the very next drive with a 40-yard right side sweep for another touchdown. They put an exclamation mark on their celebration blasting through the middle for an extra-point, making the score 19-8.
Iovanna returned the following kick-off to Everett's 45 yard line. Carlson hit the right side and plowed head for eight-yards, dragging defenders with him out of bounds. Iovanna scorched the left side for 19 yards and out of bounds. He then slammed the right side for nine more yards, narrowly missing scoring a touchdown as time ran out on the half.
Everett received to start the second half but because of strong defensive play by Nick Doucette, Brett Martini, Matt Steele, Kyle Hewson, and Michael Mele, Everett was forced to give the ball back. Everett's defense was every bit as tough as Billerica's forcing Billerica to go four and out. Everett then jumped to a commanding 25-8 lead with several impressive off-tackle counter-plays at the very start of the fourth quarter.
Drew Laundry took the return on the kick-off, weaving from the right side toward the middle, to mid-field. Three plays into the drive Laundry ran for 20-yards on a quarterback keep to the left side. Laundry then handed to Iovanna who exploded through right tackle into the defensive backfield. Iovanna accelerated leaving Everett's defenders in the dust as he went 40 yards for a Billerica touchdown. Iovanna hauled in another Laundry pass for the extra-point. Billerica now trailed 25-15.
A critical on-side kick was unsuccessful for Billerica. Billerica's defense held Everett but on fourth down they executed a pooch punt that covered 35-yards and was downed on Billerica's five-yard line with very little time left in the game. Iovanna heroically spun like a corkscrew over the middle for six-yards. Drew Laundry kept on a quarterback option for 15. A 15-yard penalty against Everett was then followed by Iovanna pounding down the left sideline heading for a possible touchdown. Time should have stopped as Iovanna was viciously thrown and knocked out of bounds by Everett's fierce defense. As coaches attended to Iovanna's injury, time inexplicably ran out on the game. The final score does not adequately reflect the heart which was shown by all players. Billerica's hope is that they will be able to earn a rematch with this team for later in the season.

BILLERICA "C" SCOUTS STUN LAWRENCE
IN HOME OPENER, 34-6
SUNDAY SEPTEMBER 19, 2010
Lampson Field basked in perfect football weather. By 11:00 a.m. the sun was out and the temperature was in the mid-60's.
Billerica scored on the opening kickoff. Anthony Iovanna fielded the kickoff on Billerica's 45-yard line. He broke toward the left side and stepped between two Lawrence defensemen to find the left sideline wide open. Iovanna sprinted straight ahead for Billerica's first touchdown.
Lawrence immediately answered with a spectacular return of 70-yards right up the middle. With a minute played in the game the score was tied 6-6.
Billerica's Anthony Cardaleen, Michael Mele and Isaiah Tindal carried the ball in short but sustained bursts. An illegal procedure call and a 15-yard sack killed the drive. Lawrence took over but quickly were subdued.
Billerica's Christopher Doucette blasted the middle for six yards, but Lawrence again held firm. Their offense was again stymied by Billerica's equally firm defense.
With 5:00 to go in the half, Anthony Iovanna capitalized on Shane Coffey's brilliant blocking. Iovanna streaked down the right side for 37-yards and another touchdown. Quarterback Drew Laundry scored the extra-point running to the right, and gave Billerica a 13-6 lead.
Billerica's defense seemed to get stronger and stronger. Lawrence was held to one-yard before being forced to give the ball back. Anthony Cardaleen punched to the left for four-yards and then ran up the middle for 12-yards. Quarterback Laundry again bootlegged to the right, this time for 30-yards before getting pushed out of bounds on the three-yard line. On the next play Drew's brother, Derek, dragged the defense into the end-zone with him scoring a touchdown. At Halftime the score was Billerica 19 and Lawrence 6.
The second half was highlighted by even stronger defensive play by Billerica. Lawrence was held to negative yards over the course of the second half by excellent individual and group effort. Anthony Iovanna frequently interrupted the backfield from his defensive end position. Michael Mele shot the gap from his nose guard position and tripped up Lawrence runners. Henri Behaeghel, and Nick Doucette plugged the gaps preventing anyone from advancing.
One of the more entertaining series of plays in the game came with 5:00 left in the third quarter. Quarterback Drew Laundry tried to drop back to pass. Lawrence blitzed and almost caught Laundry 15-yards back. Laundry bent over and ran ahead narrowly evading a sack only to find himself wrapped up by another defender. Laundry twisted, turned, and jerked himself free, scrambling to his right, and threw the ball on the run down-field to Shane Coffey for a 20-yard completion and a first down. On the next play Iovanna lowered his shoulder and collided violently with the linebacker at the line of scrimmage. Both came to a momentary stop. Iovanna then pumped his legs furiously to drive forward for another 15-yards and yet another touchdown. The extra point was good. Billerica went further ahead, 27-6.
The fourth quarter held yet one more touchdown for the Scouts. Tyler Mickle dropped back and passed to Michael Mele on the right. Mele ran 15-yards into and through several Lawrence defenders at the goal line. Mele was tasked to score the extra point which he accomplished handily with a strong block from Connor Phillion. Billerica wins with a score of 34-6.

BILLERICA "C" SCOUTS DEFEAT WAYLAND
WITH INTENTIONAL SAFETY, 15-14
SUNDAY SEPTEMBER 12, 2010

Billerica Scouts started their official season on September 12th with a late morning game at beautiful Wayland Stadium. Fans and observers enjoyed an exciting game that featured breakout running, heroic defensive stands, and great coaching.
Wayland kicked off and the ball was covered on Billerica's 43-yard line. Billerica lined up for their first drive. Anthony Cardaleen skirted the left side for eight yards. Two plays later Drew Laundry hit the right side for four more yards and a first down. A quick blast up the middle by Cardaleen for four yards was followed by a sweep to the right by Drew Laundry for 13 yards. Billerica was positioned on Wayland's 33-yard line. Billerica's first attempt at a pass resulted in a quarterback sack and a big loss. An option pitch by Drew Laundry to his brother, Derek, resulted in a five yard gain, but on fourth down it was still long yardage to achieve a first down. A long, arching pass, was tipped at the last second by a Wayland safety, leaving the ball to roll aimlessly on the field.
Wayland struck with the quickness, the unpredictability, and the power of lightening. They opened with a handoff up the middle. It was all they needed. Wayland #12 hit the center of the line, bounced outside to the right, leaving defenders grasping at air. The speedy runner headed down the right side. Billerica's Jacob Carlson crossed the field and closed the gap but was blocked at the 15-yard line. Wayland had traveled 60 yards on their very first play for a touchdown. Billerica was stunned. Billerica's Zachary Buckland kept his cool and interrupted Wayland's extra point pass attempt. The score was 6-0, Wayland. The missed point would prove to be critical to the outcome of the game.
Wayland's kickoff was covered on Billerica's 37-yard line. Billerica's offense advanced to Wayland's 30-yard line with a series of short inside and outside runs by Zach Buckland and Cardaleen. A pair of penalties and a fumble killed the drive. Billerica's defense was again put to the test. Wayland's quarterback fumbled a snap and Anthony Iovanna recovered on Billerica's 46. Billerica quickly handed the ball to Carlson who faked a reverse handoff, kept the ball, and swept the left end for eight yards. As the half ended Drew Laundry lofted the ball toward Michael Mele who was almost 35 yards down field all alone. The ball glanced off his fingertips as Mele galloped full speed to reel it in. The score remained 6-0 at Halftime.
Isaiah Tindal attempted an onside kick at the start of the Second Half. The ball skipped and skidded across the artificial turf but Wayland covered the ball on their own 42-yard line. Brett Martini, Henri Beheaghel, Drew Laundry, and Carlson, all took their turns in stopping Wayland for no yards. It seemed like the start of a new game. Billerica's defense resembled the fierce defense that shut out Manchester two weeks earlier.
Billerica took over on Wayland's 41-yard line, but found Wayland's defense was also stingy. Billerica was soon facing a fourth down and 10 to go. Anthony Iovanna rose to the occasion with a 41-yard right side sweep for a touchdown. With the score tied at 6, Kyle Hewson snapped the ball to Drew Laundry, Carlson calmly waited for Laundry to place the ball and then firmly booted a two-point kick straight through the uprights. Billerica was now ahead 8-6.
Wayland attempted a sweep to the left. Carlson contained the run, and Iovanna captured the runner 7-yards deep. Billerica's defense continued its success against the run, and so Wayland tried to pass. Drew Laundry intercepted, but was hurt on the return. Iovanna was given a chance at quarterback and bootlegged to the left for seven yards.
Two plays later Iovanna bulled through the center and broke sharply to the left. He shed two would be tacklers and eluded another. Iovanna raced down the left sidelines for the touchdown covering 70 yards. Drew Laundry swept right for an extra point. Billerica was ahead 15-6 with only a minute into the Fourth Quarter.
Everything was going Billerica's way ... until the very next play. Wayland's exciting #2 returned the kickoff, weaving from center to left sideline where he was turned in. He sprinted toward the right sideline, and found himself in a footrace at the end with Iovanna who was still recovering from his own breakout run. In the flash of an eye Wayland had answered with their own 70-yard run. Billerica held firm on the extra point but their lead was diminished to 15-12.
Wayland on-side kicked. The ball was kicked short, but high in the air. Anticipating the nature of the kick, Wayland recovered the kick on Billerica's 46-yard line. Wayland's #12 broke tackle after tackle until Martini knocked him down after 15-yards. Wayland's #2 again had Billerica fans hearts in their throats as he swept right, cut in, cut out, going to Billerica's six-yard line before Carlson dragged him down. With time running out Wayland was positioned to win the game. Wayland tried the middle and was rebuffed by Tyler Mickle. Tried again, but ran into Henri Beheaghel. Tried left side tackle, but was shut down by Iovanna. Now on the four-yard line, Wayland attempted to sweep right. Zach Buckland read the play, sacrificed his body as he smashed into #2 and busted the play up. Billerica took over. All they had to do was get a first down and run the clock.
Billerica took over but could not move the ball. Wayland was too proud to budge an inch. After a timeout, Billerica was facing fourth and nine on their own five. As fans pondered what to do the Scouts' coaching staff calmly called for an intentional safety.
With the score now 15-14, Iovanna lined up at the 20-yard line to punt the ball. His 47-yard punt snuffed out any real opportunity for Wayland. Billerica's defense blitzed causing Wayland's snapper to be erratic. Shane Coffey captured a 14-yard sack. At the two-minute warning, Wayland's coaching staff caused chaos as they had Wayland quickly line up and attempt a quick snap. The play was called back as the officials had not restarted play. Iovanna then capped his big day with a seven-yard sack.
Billerica emerged the victor in this valiant fight with Wayland. Both teams should be congratulated.

BILLERICA "C" SCOUTS DEFEAT MANCHESTER EAGLES
IN THEIR FIRST EXHIBITION GAME 34-0
SUNDAY AUGUST 29, 2010
Recently-renovated Gill Stadium sparkled as Billerica's bus pulled up. Billerica's players were reserved, confident, and excited as they anticipated their first real game as a team. The team had practiced since August 2nd in late-afternoon summer heat and Burlington, Woburn and Waltham scrimmages had gone well.
The late August sky was cloudless and without breeze. The artificial field was bathed in sunlight and players warmed up in 85 degree temperature while observers sat in the cooler shade of the stands.
First Quarter -
Manchester won the coin toss and elected to kick off. Billerica was disappointed to see a surprise on-side kick, which Manchester handily recovered. Manchester's opening drive resulted in a loss of yardage thanks to tackles in the backfield by Anthony Iovanna and Brett Martini. Billerica took over on Manchester's 42 but a penalty backed the ball up five more yards. Martini ran to the left for three-yards. He ran to the right for three-yards. Quarterback Tyler Mickle kept the ball on a sweep to the right side for five, but it was not enough to keep the drive alive.
Manchester's next two plays were stymied at the line of scrimmage by Henri Beheaghle and Drew Laundry. On third down Iovanna flew into the backfield dislodging the ball from Manchester's running back. The fumble was recovered by Shane Coffey with Billerica now on Manchester's 35-yard line. Despite a strong run up the middle by Martini, Billerica turned the ball over again on downs.
As the scoreless-first quarter ran out Manchester again tried to establish a running game. Billerica wouldn't let it happen. Martini stuffed a run up the middle for a two-yard loss. Iovanna interrupted an attempted sweep for a five-yard loss. Drew Laundry added to Manchester's misery with another two-yard loss. Billerica took the ball back at Manchester's 25-yard line.
Second Quarter -
A reverse hand-off by Jacob Carlson to Drew Laundry confused Manchester's defense. The defense froze as Drew Laundry stopped, turned, and lofted the ball over the middle to Shane Coffey for a touchdown. Carlson quickly positioned himself as if to kick the extra point. Drew Laundry fielded Matt Milano's long snap, leaped to his feet and scrambled to the left for an extra point. Again the defense was surprised and Billerica jumped ahead in points 7-0.
Billerica's Isaiah Tindal kicked off, measured the receiver, and then leveled him at full speed. A controversial 15-yard penalty was assessed. Manchester took over on Billerica's 45-yard line but went four and out thanks to strong defensive play by Nick Doucette and again by Beheaghle.
Billerica started with another five yard penalty. Zach Buckland then went off-tackle for five-yards. Mickle quickly plowed through the middle for seven-yards. Carlson tried right tackle, met resistance, and so bounced outside for eight yards and a first-down on Manchester's 44-yard line. In rapid fire mode, Christopher Doucette swept left for ten-yards. Anthony Cardaleen blasted the middle for 12-yards. Zach Buckland danced through the middle for 12-more. Manchester called a time out. It didn't help.
Behind strong blocking by Christian Hoar, Tindal advanced six-yards o Manchester's five-yard line. Buckland struck off-tackle and then Mickle drove straight ahead for the remaining two-yards and a Touch Down. Carlson kicked for two extra points.
Tindal kicked off. Carlson and Buckland crushed the return specialist. Drew Laundry stuck his helmet into the ball on the next play causing another Manchester fumble which was recovered by Martini.
With 32-seconds left in the half, Iovanna got the hand-off. He explored right-side tackle but quickly cut to the middle finding a clear lane to the endzone. He covered the 40-yards in about four seconds. This time the extra point was no good, but Billerica was smoking with a 21-0 lead.
Tindal kicked deep. The return brought the ball to Manchester's 42-yard line. In the last play of the half, Kyle Hewson and Matthew ("Broken Finger") Steele caused another Manchester fumble.
Third Quarter -
Manchester covered the kickoff on their own 36-yard line. Michael Mele shot the gap interrupting the snap and Iovanna recovered the fumble. Billerica handed off to Iovanna who read a perfectly delivered block by Derek Laundry at left tackle. Iovanna headed toward the middle, stepped left, and again found a clear lane, this time for a 32-yard touchdown. On the extra-point, Drew Laundry read the defense, called an audible, and then pitched the ball to Carlson who swept left for the point. Billerica was now ahead 28-0.
Manchester's fate was sealed on the kick off when Drew Laundry again put his helmet on the ball causing a fumble that was recovered by Iovanna. Two plays later, Cardaleen swept left, evaded a tackle, and ran 28-yards for another score. So as not to run up the score, Billerica took a knee on the extra point. At the end of the third quarter, the score was 34-0.
Fourth Quarter -
Manchester expended three-and-a-half minutes going four and out. Billerica never gave the ball back, utilizing short runs and long huddles so as to keep the clock running. Martini eventually drove for a first down. Zach Buckland covered six-yards moving to the right. By now both teams were feeling the full effect of the heat of the day. Penalties negated an impressive run by Tindal up the middle, and a quarterback keep by Mickle. With 47-seconds left Tindal bulled his way for 15-yards of the left tackle. Mickle then mercifully took the snap and fell forward ending the game.
Billerica successfully wrapped up their first Exhibition Game 34-0.