BILLERICA POP WARNER BANQUET
D & C FOOTBALL PLAYERS AND CHEERLEADERS
BILLERICA ELKS
SUNDAY JANUARY 30, 2011
1:30 TO 4:00 PM


The Banquet for players/cheerleaders for the A through E Teams is scheduled to be held on Sunday, January 30, 2010, at the Billerica Elks on Webb Brook Road. Pizza, ice cream and drinks will be served. Trophies and other awards will be handed out at this time. We will also have guest speakers present.
Both parents are more than welcome to attend, however, unfortunately due to the limited seating capacity, siblings will not be allowed to attend.
---

REGISTRATION - 2011 SEASON



PRE-REGISTRATION
BILLERICA POP WARNER CLUBHOUSE
THURSDAY FEB 10, 2011
TUESDAY FEB 15, 2011
6:00PM - 8:00PM



OPEN REGISTRATION
BILLERICA POP WARNER CLUBHOUSE
SATURDAYS DURING MARCH 2011
(5th, 12th, 19th and 26th)
9:00AM - 1:00PM

---

2009-2010 POP WARNER SCHOLASTIC NOMINEES



Billerica Pop Warner is extremely proud to congratulate
the following nominees for achieving academic excellence!!

The Scouts are extremly proud to congratulate
TWO Players from our team for being nominated!

Jacob Carlson
Franklin Daloia
Marissa DiMino
Jared Granata
Anthony Iovanna
Nicole Laffey
Brittney LaSpada
Kaitlyn Maguire
Samantha Niven
Meghan Parsons
Violet Radoncic
Thomas Trask




---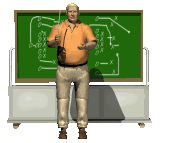 TO ALL SCOUTS' PLAYERS,
PARENTS, AND SUPPORTERS
A Letter from Coach Colbert


Thank you all for one tremendous year. For my players, I hope that this year was as enjoyable for you as it was for me and my coaching staff. From day 1 we told you that we were going to treat you like young men, although there were a few times at practice where we felt like you were not acting as such, we saw week after week, a growth to young men. I hope we taught you something more than football, more about life and being a young man who had a job to do and with being able to work together. We talked about growing up and facing things in this world today, hopefully you will not forget.
Being involved with football I have met hundreds of young men who have left a mark on my life. I can truly say that there were plenty of you who did that this year. I hope we can continue having respect and friendship for the rest of my life. Always remember, if you need advice or someone to speak to I am always available to my former players. Don't forget that when I see you I expect you to come up and shake my hand and give me a hug.
To the parents, what can I say. Truly your support each week was a great comfort. From the Chain Gang, Mandatory Play Counters, Reporter, support in the stands of each game as well as in practice. I would be remiss not to mention my Team Mother Kathy Coffey and her assistant Sharon Carlson. They were an extension of my staff and always surprised us by going one step above what was expected. My staff and I send our most sincere Thank You to both of them.
In closing, it was one hell of a season. Remember you were Merrimack Valley Champions!! Some of you may go on and win more or bigger rewards but you can always say who you were in 2010!!
Remember, football is just a GAME, but, football can teach you more about life and hopefully you will all use what you learn from it in the future. Also remember, School, Family, Football in that order. Without school you can't advance through life and be productive, without family you are lonely and lost. Lastly football, it teaches teamwork and to be reliable to others and to yourself.
Thank you again!!
Always,
The Old Coach
John Colbert
RUN HIT DRIVE
---

CONGRATULATIONS BILLERICA SCOUTS
EASTERN MASS DIVISION II CONFERENCE
RUNNER-UP
SECOND PLACE OUT OF 20+ TEAMS

11.10.10 - EASTERN MASS SEMI-FINALS - LAMPSON FIELD
AGAINST GREATER BOSTON LEAGUE FIRST PLACE TEAM
BILLERICA SCOUTS v CAMBRIDGE WARRIORS - WARRIORS WIN 20 - 12

11.07.10 - EASTERN MASS SEMI-FINALS - LAMPSON FIELD
AGAINST NORTH SHORE LEAGUE FIRST PLACE TEAM
SCOUTS v MATTAPAN - SCOUTS WIN 12 - 6

11.03.10 - EASTERN MASS PLAYOFFS - LAMPSON FIELD
AGAINST NORTH SHORE LEAGUE SECOND PLACE TEAM
SCOUTS v TRITON - SCOUTS WIN 8 - 6

---

CONGRATULATIONS BILLERICA SCOUTS
MERRIMACK VALLEY DIVISION II CHAMPIONS
MERRIMACK VALLEY CO-CHAMPIONS

The Parents and Players would like to extend their
great appreciation to the time and effort put into
the season by the Coaching Staff:
John Colbert - Head Coach
Tom "Brooksie" Brooks
Matt Casey
Brian Coffey
Andy Donaghey
Chris Trabucco

And to our Parent Volunteers
Kathy Coffey - Team Mom
Mike Hoar - Mandatory Plays
Brian Coffey - Chain Gang
Jamie Phillion - Chain Gang
Dave Hewson - Chain Gang
Chett Doucette - Chain Gang
John "Scoop" Carlson - Team Reporter
---


REGULAR SEASON GAMES PLAYED AT 11:00 AM
(subject to change)

Home Games... GREEN Jersey... Arrive at Lampson Field at 9:30 AM

Away Games... WHITE Jersey... Arrive at Front BMHS Parking lot at 9:15 AM
BUS WILL LEAVE PROMPTLY AT 9:30 AM
(subject to change)
_________________________________________________

REGULAR SEASON GAME SCHEDULE
(subject to change)



09.12.10 - AWAY - WAYLAND - SCOUTS WIN 15-14



09.19.10 - HOME OPENER - LAWRENCE - SCOUTS WIN 34-6



09.26.10 - HOME - EVERETT - SCOUTS LOSE 25-15



10.03.10 - AWAY - WESTFORD - SCOUTS WIN 27-6



10.10.10 - AWAY - WESTBORO - SCOUTS WIN 38-0



10.17.10 - HOME - ACTON/BOXBORO - SCOUTS WIN 12-0



10.24.10 - HOME - LOWELL - SCOUTS WIN 24-0



10.31.10 - HOME - CONCORD/CARLISLE - SCOUTS WIN 20-0

_________________________________________________
---

FUNDRAISING
Please support BPW Fundraising and keep our fees down.
Surrounding towns pay two to three times what we pay
AND need to purchase their own equipment!
---

EXHIBITION GAME

SUNDAY, AUGUST 29, 2010 - 11:30 AM
EXHIBITION GAME - GILL STADIUM - MANCHESTER, NH
CONGRATULATIONS ON THE WIN!
SCOUTS 34 - MANCHESTER 0


---

LAMPSON FIELD SNACK SHACK VOLUNTEERS

Help is always appreciated in the Snack Shack.
You can volunteer evenings during practice
Or, you can volunteer before or after your player's game

It's fun and you get to meet lots of the players and parents.

Please help out the Scouts and volunteer a few hours this season.

Thanks!