Print this page
"K" Park
"K" PARK (Kodaydowin):

Located off Finfar Court, which runs south of South Sheridan Way between Southdown Road and Winston Churchill Blvd.

CLARKSON FIELD:

Located 3/4 mile south of The Queen Elizabeth Way on Winston Churchill Blvd.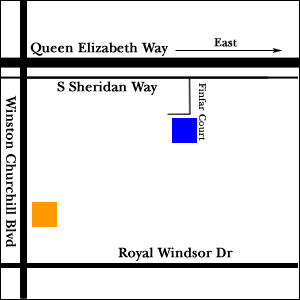 The administrator of this League has not provided an address for this venue.
Use the Contact Form to contact the League Administrator.