Welcome to the MBA
Gettiing ready for the 2018 season!
Register now with your local association!
MBA Playoff Results 2017
Bantam
Mississauga Majors Red 1-Champions

MSBA Athletics- Finalists
---
Click here to see if your diamond is playable today
---
Association Members 
---
 Email: info@mississaugabaseball.com
 Email: president@mississaugabaseball.com
---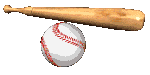 ---
---
Releases
Until further notice, all appeals for denied local association releases are to be forwarded to the President MBA.
Releases are not required for junior aged players. (Born 1997,1996,1995)