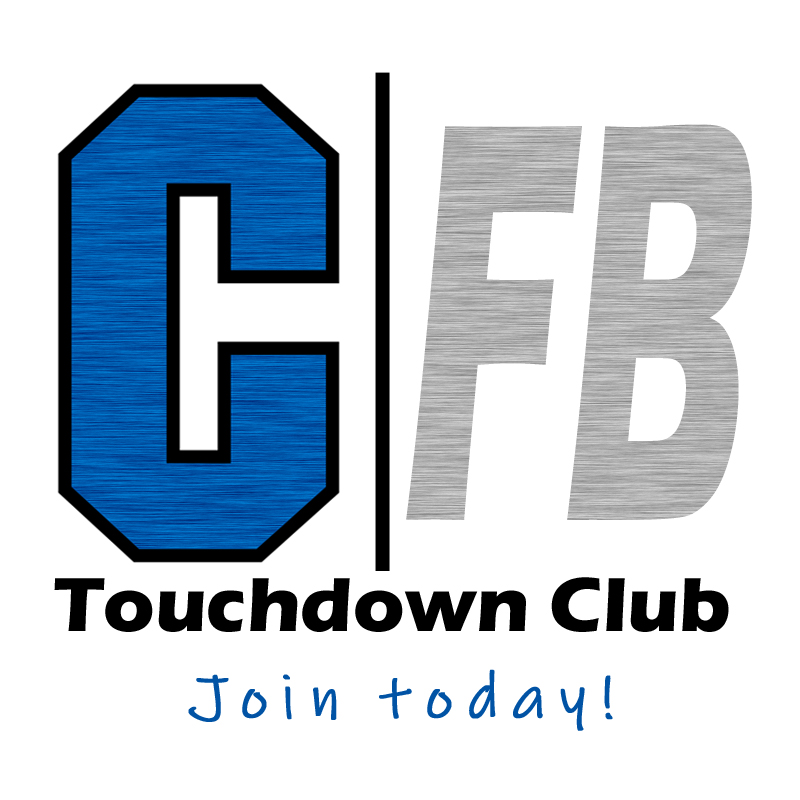 The Touchdown Club is a volunteer-run organization. The Touchdown Club works with Coach Sams to improve the program with revenue generation, capital improvements, game day support, marketing, recruiting, and communications.  Without it, the football program would struggle to exist and achieve the goals we all want for our boys. 

Please contact any of the board members below to see how YOU can join and/or support the Touchdown Club.

Thanks and GO KNIGHTS!!
Touchdown Club Board Members
| | | |
| --- | --- | --- |
|  Head Coach |  Shane Sams |  samsse@fultonschools.org |
|  President |  Tim Sperier |  twsperier@bellsouth.net |
|  Treasurer |  Wendy Player |  playerchsknights@gmail.com |
|  Registrar |  Ron Barbas |  rcbarbas@yahoo.com |
|  Corporate Sponsors |  Denise Sperier / Susan Major |  denisesperier@bellsouth.net / susanjmajor@gmail.com |
|  Concessions |  Katy Humphrey / Keisha Hill |  muddrunn@aol.com / ksh_hll@yahoo.com |
|  Media and Communications |  John Player |  johnaplayer@bellsouth.net |
|  Game Day Operations |  James Wooden |  woodenj@yahoo.com |
|  Member at Large |  Randy Major |   |
|  Spirit Wear |  Lisa Winokur |   |
|  Team Meals |  Katy Humphrey / Keisha Hill |  mke540@hotmail.com |
|  Jr Knights President |  Tim Sperier |  twsperier@bellsouth.net |