Repicci's Italian Ice & Concession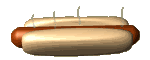 For More Info Click Here
Are You Looking For A Great Zero-Cost Fundraiser Or Vendor Service For

Basketball Tournament & Leagues – Booster Club Events – Company Events
Teams & Schools Fundraisers – All Sporting Events - Parties

Let Me Tell You About Our Product And Program…

Repicci's Italian Ice is a fat free, dairy free, cholesterol free, caffeine free, low calorie frozen treat. We hand-scoop nine mouth-watering flavors: Blue Raspberry, Cherry, Mango, Lemon, Creamsicle, Green Apple, Pina Colada, Chocolate and Strawberry.

Full Snack Bar Available! 

How The Program Works:

A Repicci's representative arrives approximately one hour prior to scheduled event time with the following:
Freezer, Buckets of Italian Ice, Cups and Spoons And serving tables.

We set up the concession area and prepare to serve.
When the crowd arrives, we serve the flavors.

 Italian Ice Bar & Food Bar Available For

Social Events, Birthdays, Private & Pool Parties, Night Club Events.
Call For Pricing & Booking Info.