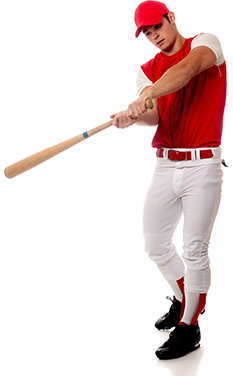 With the help of LeagueLineup, you can manage all the operations for your baseball team in a simplified manner. We let you build your FREE website for your baseball team or league, and help you score a home run online!
Your website can be built within minutes and you can add on different features as you go along. Many of the features are completely customizable so the web space for your team can look truly unique. LeagueLineup also offers plenty of tools to make your website shine such as Team & Player Statistics, Schedules & Calendars, Baseball Pitch Tracker, Online Polls, and many more. You can also run your very own Fan Shop where you get to receive commissions on every sale.
LeagueLineup has been helping thousands of youth and amateur baseball teams, clubs and leagues enjoy success online since 1998 so try us out and see the magic for yourself!
Create your free Baseball website now
BASEBALL WEBSITE FEATURES

Features included with EVERY LeagueLineUp site
SEE ALL FEATURES
Baseball Team Websites

See What Our Customers Have Built!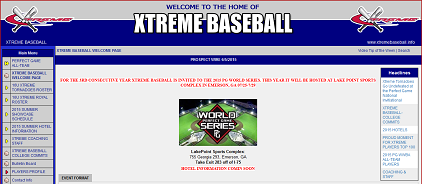 XTREME BASEBALL
Highly regarded in the LeagueLineup community, XTREME BASEBALL has used our resources well to manage over 49 teams. Based in Florida, they have been consistently sharing stats, standings, schedules and results with their league teams, and keep all their fans updated on the latest news. By the way, check out their Fan Shop because they have some really neat custom apparel up for sale!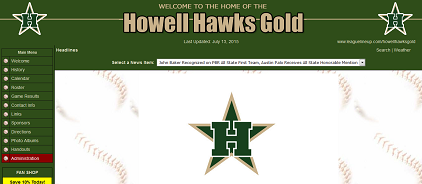 Howell Hawks
The team of Howell Hawks 10U needed a team page to keep parents, baseball players and their fans updated about the team progress in different competitions. By using the powerful tools LeagueLineup has, they are able to create an easy to use yet scalable website to communicate team events and news in an efficient way.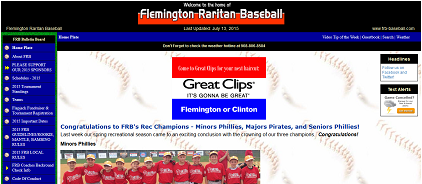 Flemington Raritan Baseball
Founded in 1953, this league was started with only 4 teams. Today, it features 11 divisions of over 900 participating baseball players. LeagueLineup enables the New Jersey-based Flemington Raritan Baseball to share practice and game schedules, league news, sponsor news, tournament standings, and more in a really easy way. We also like that they have created a page for motivational baseball quotes on their website. Nice touch, isn't it?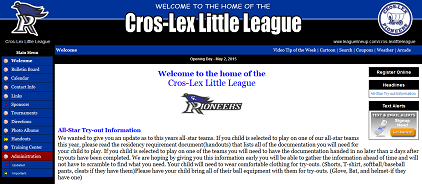 Cros-Lex Little League
With a clean design and bold colors, Cros-Lex Little League has created a solid website for their league to disseminate information to stakeholders in a simple way. They have also made use of our Free Online Registration feature to hold online forms that baseball players can use to register for the upcoming league season.
Hit-N-Run Baseball Inc.
Hit-N-Run Baseball Inc. is a good example on how LeagueLineup not only serves teams, associations, or leagues in building their websites but also helps baseball related businesses to create an online voice. Besides featuring updates on his baseball/softball clinics and travel programs, Coach Marcel Galligani is also able to broadcast news about his 2015 summer camp through the free website he has built with us.