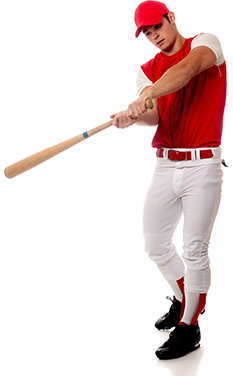 With the help of LeagueLineup, you can manage all the operations for your baseball team in a simplified manner. We let you build your FREE website for your baseball team or league, and help you score a home run online!
Your website can be built within minutes and you can add on different features as you go along. Many of the features are completely customizable so the web space for your team can look truly unique. LeagueLineup also offers plenty of tools to make your website shine such as Team & Player Statistics, Schedules & Calendars, Baseball Pitch Tracker, Online Polls, and many more. You can also run your very own Fan Shop where you get to receive commissions on every sale.
LeagueLineup has been helping thousands of youth and amateur baseball teams, clubs and leagues enjoy success online since 1998 so try us out and see the magic for yourself!
Create your free Baseball website now
BASEBALL WEBSITE FEATURES

Features included with EVERY LeagueLineUp site
SEE ALL FEATURES