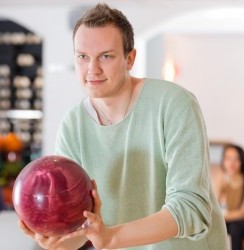 Just like any sport, having a website for your bowling team or league is really important, and eliminates a lot of miscommunication about which alley to play at, when to show up, and who you're playing against. LeagueLineup offers a 100% FREE website builder specifically designed for bowling and many other sports, and you can easily get started today.
With just a few clicks of the mouse, you can be well on your way to designing a fully functional website for your bowling team, league, club, or association. Set up an Event Calendar to keep track of upcoming matches, upload current League Standings to see where everyone is at, and post recent Game Results and Statistics – there is just so much you can do with our website design features!
LeagueLineup was first launched in 1998, and ever since, we've assisted millions of teams and leagues build their sports websites. Now, it's your turn – bowl a strike with LeagueLineup today!
Create your free Bowling website now
BOWLING WEBSITE FEATURES

Features included with EVERY LeagueLineUp site
SEE ALL FEATURES