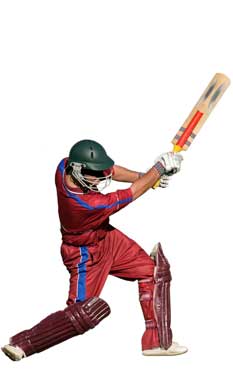 Whether you've got an individual Cricket team, or you're managing an entire Cricket league, you've probably considered building a website to organize all of your events. You may have put it off due to lack of web design knowledge, but fortunately, you don't have to worry about that when you create a website with LeagueLineup.
Our Cricket Website Builder is extremely simple and negates any need for coding experience, as we've automated everything so you can do everything  yourself in just a few minutes. What's more, LeagueLineup provides FREE websites for all types of sports teams, leagues, clubs and associations so that means you can experience our sports team and league management technology at absolutely no cost!
A few of the ready-to-implement features we offer include an Event Calendar, Match History, League Standings, Photo Albums, and many more. You can also create a custom page for a blog, rulebook, or anything else you have in mind. With one of our sites, you can also set up a Fan Shop where your website visitors can purchase apparel and other merchandise while you walk away with commission for every single sale.
It doesn't matter if you are part of a team in a small league with 4 teams, or if you've got a league with 30 teams – a LeagueLineup website will assist you in organizing everything you need for your league. Register today, get started right now, and you can have your website up and running before game time!
Create your free Cricket website now
CRICKET WEBSITE FEATURES

Features included with EVERY LeagueLineUp site
SEE ALL FEATURES