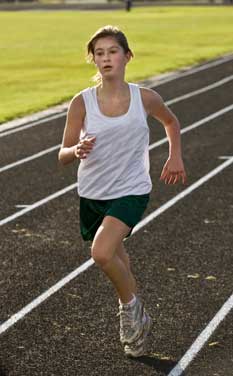 Cross Country is a great sport, but it's also one that requires a ton of organization if you are running a league or competition. With so many participants, it can be extremely difficult to ensure all of the required information is reaching everyone it needs to reach.
Having a website for your team or league can easily solve this problem, and luckily, you can set one up in just a few minutes with LeagueLineup – absolutely free! Simply register with your team or league name, pick some theme colors to get started and you'll be well on your way to building a fully functional website.
By using our Cross Country Website Builder, you can gain access to a variety of useful pre-built features. One of the most useful, is our detailed Event Calendar where you can upload dates, times, and locations for upcoming meets and events. You can also set up a page for results from Recent Events, as well as pages for current League Leaders and All-Time Record Holders. Fan Shops, Photo Albums, Blogs, and more, all available through LeagueLineup.
Over 5 million of teams and leagues across a variety of different sports already use LeagueLineup, so why not join them? Sign up today so you can get started. Remember, it's 100% free, so you've got nothing to lose!
Create your free Cross Country website now
CROSS COUNTRY WEBSITE FEATURES

Features included with EVERY LeagueLineUp site
SEE ALL FEATURES