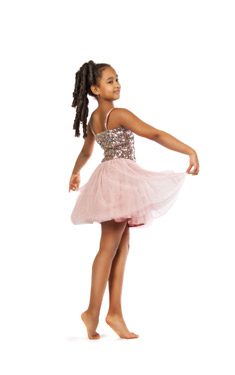 LeagueLineup has been assisting dance teams, clubs, associations and tournaments create powerful websites with little effort required. Since 1998, we've been doing the same for numerous other sports as well, and have helped in creating websites for thousands of our clients. Best of all, LeagueLineup is completely free to use!
In just a few minutes, you can have a fully functional website up and running for your team or league. Easily implement a Calendar feature to list upcoming practices, games, tournaments, meetings, and whatever else is on the agenda. You can list your recent Game Results and current League Standings, or even a completely custom menu where you can list any kind of information you'd like.
Get started today, and build your dance team the website it truly deserves with LeagueLineup!
Create your free Dance website now
DANCE WEBSITE FEATURES

Features included with EVERY LeagueLineUp site
SEE ALL FEATURES
Dance Team Websites

See What Our Customers Have Built!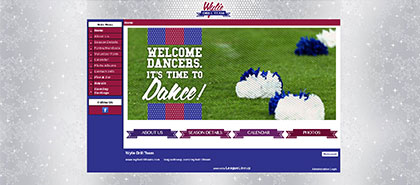 Wylie Drill Team
The Wylie Drill Team, based out of Wylie, TX, has a fantastic web design layout with a lot of custom graphics and a great color scheme. You are greeted by a large banner with the words "It's Time to Dance!" on their main page, with quick links to their About Us, Season Details, Calendar, and Photos sections. On the left-hand side, you've got a menu with links to those sections, as well as others on the website like Contact Info and Forms/Handouts. Overall, this is a fantastic example of what you can create with LeagueLineup!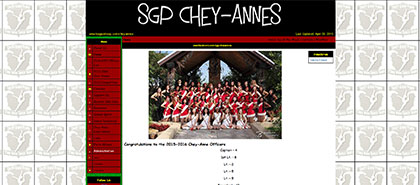 SPG Chey-Anne Dance Team
A team logo tiles the background of the SPG Chey-Anne Dance Team's website, which sports a black and red color scheme. You can see a picture of the team on their home page, and get more detailed information via the side menu. They've even got links to YouTube videos with some of their past performances.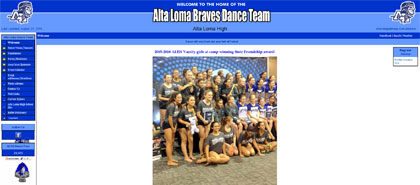 Alta Loma Braves Dance Team
From Rancho Cucamonga, California, the Alta Loma Braves Dance Team utilizes a sleek blue theme on their LeagueLineup website to match their team colors. They use their site not only to post events in the Event Calendar, but also share information about the Dance Team/Dancers, Fundraisers, Forms/Handouts, and Sponsors.
Golden Valley High School Dance Team
The Golden Valley High School Dance Team has a relatively simple website, which is used mainly to share the names of the team members for the current year and any upcoming events via the front page. As you can see, the utilization of LeagueLineup can be as simple as you want or as comprehensive as you want!
Taylor Pacesetters Dance Team
Just like Alto Loma, the Taylor Pacesetters also settled on a blue design for their LeagueLineup website. You are greeted by their team logo on the front page, and through the side-bar, you can find links to their Upcoming Events, Competition Information, and also a Directors page where you can meet the people in charge of the team.