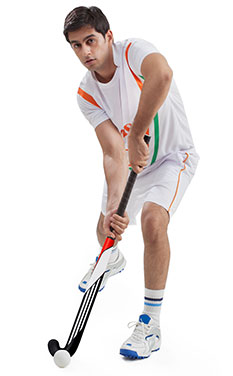 Since 1998, LeagueLineup has been empowering hundreds of youth and amateur field hockey teams, associations and leagues to build their presence online easily. We offer FREE websites that come with comprehensive tools to share team information, event news, standings, tournament results and more.
You will not find an easier solution than LeagueLineup when you want the best way to organize your field hockey team or league. Some of the features that come with our secured websites include Schedules & Calendars, Team & Player Statistics, Online Polls, Photo Albums, and Fan Shop. Your website will be set up within minutes, even if you do not possess any technical expertise.
Let us help you connect with your team members, community, and even fans across the world with our technology-driven solutions. We promise you'll have everything to win and nothing to lose!
Create your free Field Hockey website now
FIELD HOCKEY WEBSITE FEATURES

Features included with EVERY LeagueLineUp site
SEE ALL FEATURES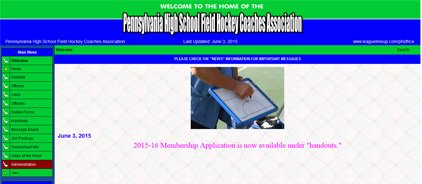 Pennsylvania High School Field Hockey Coaches Association
Not only teams and leagues make use of our services, but coaches associations also often use LeagueLineup to create an online connection platform. A good example of this is Pennsylvania High School Field Hockey Coaches Association. They have used our site builder to build their online presence and have been effectively communicating news to coaches from high schools across 16 districts.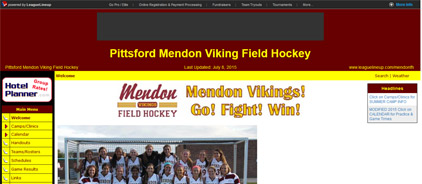 Pittsford Mendon Viking Field Hockey
We are proud to have the field hockey team from Pittsford Mendon High School make LeagueLineup their home. With our Calendar feature, this team is able to keep their players and coaches up to date with upcoming league events, meetings and practice sessions. They also set up a Fan Shop where their customized sports team merchandise can be purchased online.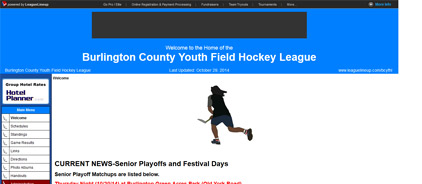 Burlington County Youth Field Hockey League
Designing their website with refreshing colors, Burlington Country Youth Field Hockey League has used their free web space to share schedules, standings, game results, as well as set up a Fan Shop. This league features 19 teams and what better way to broadcast important information out to the teams than using the help of LeagueLineup? We are certainly happy that they chose us!
Harriton Rams Field Hockey
Harriton High School Field Hockey team has partnered with LeagueLineup to construct a website that will manage their team operations in the most efficient way. They even feature an equipment information page targeted at parents on learning how to buy hockey sticks for their kids. Their Team News page comes with lots of interesting photos, and we certainly give them a thumb-up for that!
Rebels Field Hockey Club
Located in Taneytown, Maryland, Rebels Field Hockey Club offers junior high and high school hockey programs for all levels of players. They also create opportunities for their members to take part in leagues all year round. Our website tools allow them to disseminate news, carry out online registrations, and even host password protected photo albums.