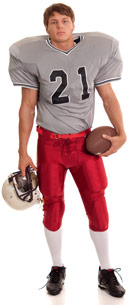 Being one of the most popular sports in the country, managing a football team can be challenging. Having a website to help you tackle team management will definitely go a long way in making the process easier. We can facilitate the process of setting up an absolutely free website for your team or league. The best thing about it is that there are no strings attached!
Using the LeagueLineup site builder means that the site will be up in a matter of minutes. It also gives you access to flexibility in design. This adaptability gives you the freedom to manage your team or league in any way you want. Some of the features you can benefit from include Team and Player Statistics, Calendars and Schedules and a Fan Shop.
At LeagueLineup, we have been providing free website development and deployment for years. Try us today to manage your football team or league better!
Create your free Football website now
FOOTBALL WEBSITE FEATURES

Features included with EVERY LeagueLineUp site
SEE ALL FEATURES
Young Knights Eastern York Youth Football
The Young Knights is a football team based in York, PA. They have successfully used LeagueLineup's solutions to come up with a website that helps them register new talent and do marketing for the team. They also use the site for activities including engaging the public in volunteer programs and providing an easy way for team members and fans to contact the administrators.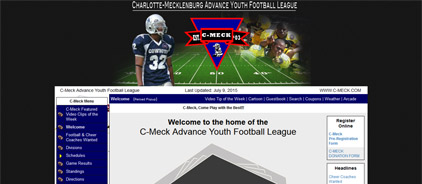 Charlotte-Mecklenburg Advance Youth Football League
The Charlotte Mecklenburg league is the first youth football league for top athletes in North Carolina. The program is specifically designed to produce the best football players from the surrounding areas. We love how this league has utilized our online website deployment tools for all their team management activities.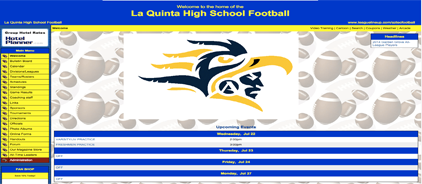 La Quinta High School Football
Based in California, La Quinta High School Football team website features a clean and simple design that comes in bold colors of yellow and blue. They have found a great solution in LeagueLineup as they wanted an online space to share their training schedules and tournament dates.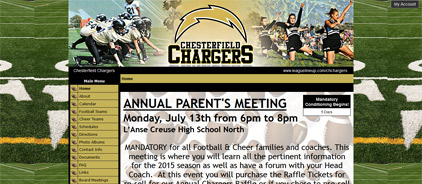 Chesterfield Chargers
The Chesterfield Chargers has used our web development tools to come up with an interactive team website. The most used features on the site include the Team and Player Statistics, Calendars and Photo Albums.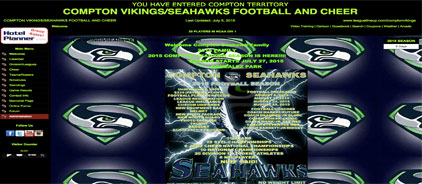 Compton Vikings Seahawks
The Compton Vikings Seahwaks have used the LeageLineup tools to come up with a simple, clean-looking and easy to use website. The site also has a very active online Fan Shop with tons of exciting merchandise to purchase.