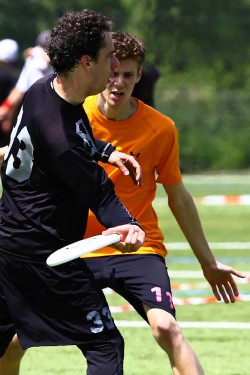 Ultimate Frisbee and Disc Golf are great sports that can be played recreationally or competitively in a league. If you've got a Frisbee or Disc Golf team, league, club, or association – why not build a website to keep everything organized?
LeagueLineup can assist you in creating a fully featured website, and it doesn't require any knowledge of web design or coding. Using our Frisbee Website Builder is not only very easy and intuitive, it is also absolutely free!
Having a website is really important for any Frisbee or Disc Golf league, since there is so much organization required due to so many different fields and courses to play. With a LeagueLineup website, you can add an Event Calendar to post the dates, times, and locations for upcoming events. You can also provide directions to the course or field you'll be playing at, and upload Photo Albums to show off the area as well. Posting recent Match Results and League Standings can be done with a few clicks of the mouse as well.
Register today and get your Frisbee league or team website started right away. Keep in mind this is a 100% free sports team and league management solution, so you've got nothing to lose when you sign up with us!
Create your free Frisbee website now
FRISBEE WEBSITE FEATURES

Features included with EVERY LeagueLineUp site
SEE ALL FEATURES