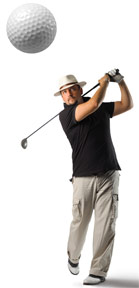 As a golf team or golf tournament manager, getting a website is just like hitting a hole in one the cyber way. There is a lot you can benefit from by setting up a website for the team or tournament such as increased exposure, better marketing and sheer convenience.
At LeagueLineup, we understand that you will want to get websites up and running with minimal cost and effort. The good news is that we provide the tools you need to create a high quality, professional-grade website! Features that you can gain from us include zero cost, fast setup, revenue generation through the Fan Shop and much, much more!
Since 1998, we have been helping millions of youth golf and amateur teams, clubs and tournaments achieve management success online. Join us today and be amazed!
Create your free Golf website now
GOLF WEBSITE FEATURES

Features included with EVERY LeagueLineUp site
SEE ALL FEATURES