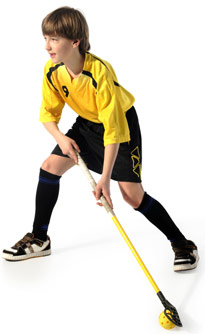 With the help of LeagueLineup, you can easily manage your hockey team or league online for free! We have been serving the online needs of millions of sports teams since 1998 and we are proud how far we have come.
The most important selling point for LeagueLineup is that we have designed the website creation process to be really easy to do. All our tools are automated, which means that no technical expertise is required from you. You don't even need to have ever created a website before!
Most of the website design elements are completely customizable so you can definitely design a unique online home for your hockey team, league, club or tournament. Try us today and experience a truly effective sports team and league management solution!
Create your free Hockey website now
HOCKEY WEBSITE FEATURES

Features included with EVERY LeagueLineUp site
SEE ALL FEATURES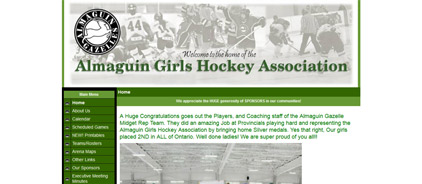 Almaguin Girls Hockey Association
The Almaguin Hockey Association was started in 2007. It is currently one of the most successful teams of its kind in the Almaguin region, which includes all of the towns located north of Huntsville and south of the North Bay. We absolutely adore their website design which screams effectiveness all around. There are lots of interesting sharing bits on the Home page which will thrill any visitor to this website.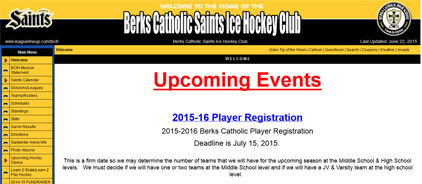 Berks Catholic Saints Ice Hockey Club
This hockey club is comprised of students who attend Catholic Elementary schools in Berks County as well as Berks Catholic High School students. They have used LeagueLineup to design a website with lots of features which you can easily spot on the sidebar. Their website is regularly updated so remember to check it out!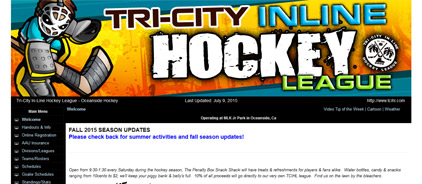 Tri-City Inline Hockey League
The Tri-City Inline Hockey League has been in existence for more than 18 years. The mandate of the league is to mainly promote the development of youth inline hockey. Courtesy of LeagueLineup, the league has developed a website that is really cool! Don't believe us? Well, see it for yourself!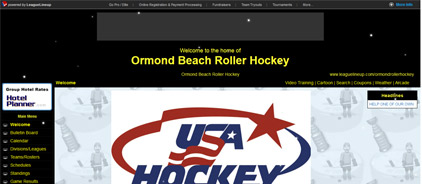 Ormond Beach Roller Hockey
The Ormond Beach Roller Hockey League is based in Florida and is one of the most active hockey leagues in the region. The administrators have used LeagueLineup to design a site and tapped well on our tools which include a well-stocked Fan Shop and regularly updated Calendar.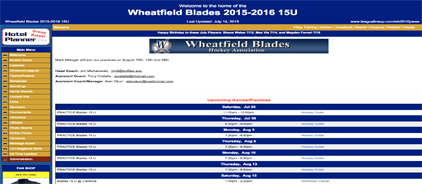 Wheatfield Blades PeeWee Major AAA 2015/2016
This is one of the travel teams under Wheatfield Blades Hockey Association. They have set up a website using LeagueLineup's resources and are able to easily share ice hockey practice schedules, sponsor news and other critical information with their coaches, members, parents, and fans.