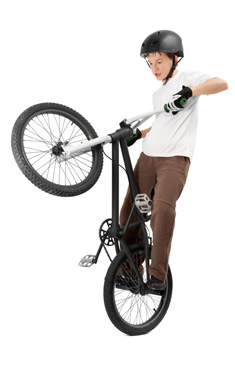 Racing covers a lot of different sub-genres within the sport such as soap box derby, horse racing, go-karts, BMX, and of course full-fledged cars and trucks. If you've got a racing team, league, club, or association to manage, you're going to want an easy-to-manage website to help organize upcoming events. Fortunately, LeagueLineup has you covered, and we'll do it for free!
Our FREE website builder is perfect for racing teams and leagues (as well as many other sports), and you can get everything set up in just a few minutes. We offer a pre-built Calendar to manage scheduling, as well as features for you to upload recent Race Results and Standings. Most of our customers love our provision of Online Forms so you should check it out too.
Get started today! It's fast, free, easy, and will be greatly appreciated by the members of your racing team or league. After all, we are not known as The King of Youth Sports Team & League Management Solutions for nothing!
Create your free Racing website now
RACING WEBSITE FEATURES

Features included with EVERY LeagueLineUp site
SEE ALL FEATURES
Racing Team Websites

See What Our Customers Have Built!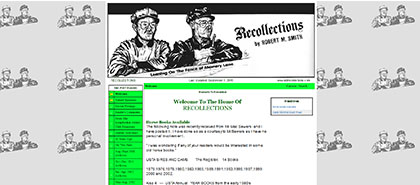 RECOLLECTIONS
RECOLLECTIONS is one of the more unique websites we host on LeagueLineup, as they don't represent a specific league or team. Instead, they use it as a blog to share memories of Horse Races from years past. They have archives of content dating back to 2011, a Reader's Comments section, and even a Fan Shop where you can buy RECOLLECTIONS apparel. As you can see, the versatility you can gain with LeagueLineup can be absolutely limitless!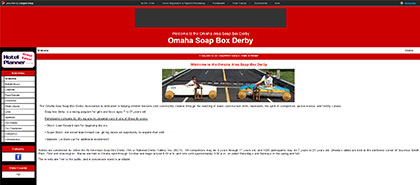 Omaha Soap Box Derby
The Omaha Soap Box Derby is a yearly event for the youth to see who can build the fastest soap box car. On their website, you can find past winners of the competition all the way back to 1979, and up to the current year. More detailed results are also available for the most recent competitions.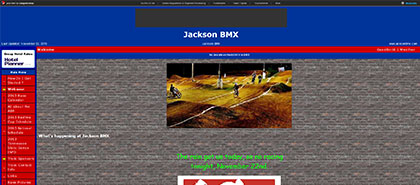 Jackson BMX
Jackson BMX, based in Tennessee, is a BMX race-track where various events are held. The website helps inform contestants of when and how they can sign up for new events, as well as displays previous winners. We greatly appreciate the red and blue layout with a sweet brick wall background on this website!
Great Lakes Dragaway Junior Racers
Located in Wisconsin, this is another race track website, but for Drag Racing instead of BMX. They have a sleek black and purple design, and plenty of photos showing off the track. The main page shows their upcoming schedule, while the rest of the site mainly gives Contact Info, Sponsor Information, and Directions to the track.
Homestead RC Raceway
The Homestead RC Raceway is another track website hosted by LeagueLineup, this one located in Homestead, Florida. They offer detailed directions to the track, as well as a list of nearby hotels for out of state visitors. Visitors can find dates for practices and races, as well as dates for when the track will be closed.