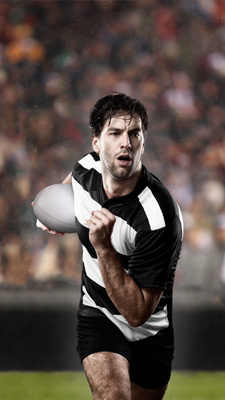 Rugby is a very tough and physical sport, but it still requires a lot of organization and management if you are a sport administrator behind a Rugby team, club, association or league. Thos tedious undertakings can be made much easier with a website, which will allow you more time on the field and less time planning and organizing.
Anyone who is trying to run a Rugby team, league, association, or club without the use of a website is likely spending a lot more time than they need to get everyone informed. With a LeagueLineup website, all of this can be negated, and it is free and easy to set up.
No coding or web design experience is required to use our Rugby Website Builder, all you need to do is choose the options you want and enter the information to display, and the rest is done automatically. You can set up an Event Calendar; League Statistics, Standings, All-Time Records, and so much more. Even add Photo Albums and Message Boards where people can check out your team or league, and enjoy a good discussion about Rugby.
You've got nothing to lose when you create a FREE sport website with LeagueLineup, and you'll definitely save a lot of time and money by doing so. Register today to get started!
Create your free Rugby website now
RUGBY WEBSITE FEATURES

Features included with EVERY LeagueLineUp site
SEE ALL FEATURES