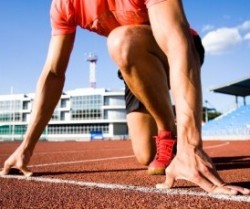 An activity that everyone will participate in at some point in their lifetime is running, even if not everyone is doing it as part of an organized sport. However, those that are part of an organized Running league or association could really benefit from a website to help organize events and share information about registration and other things. If you are the sport administrator for a Running league, register your association with LeagueLineup and you can have a customized website up and running today!
You can use the website to not only inform your participants about upcoming events via our Event Calendar, but also use it to recruit runners and provide registration information. A website is a great way to advertise and gain Sponsorships, and you can even raise money through a Fan Shop where merchandise is sold directly from your website. Best of all, our Running Website Builder is 100% free to use, and doesn't require an ounce of coding or web design knowledge.
It is completely risk-free to set up a LeagueLineup account and start building your website today. Anyone with a computer and an internet connection can create a fully functional site, including you!
Create your free Running website now
RUNNING WEBSITE FEATURES

Features included with EVERY LeagueLineUp site
SEE ALL FEATURES