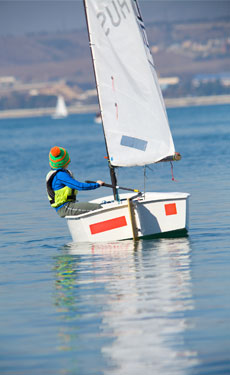 Displaying your accomplishments is a great feeling for any Sailing team member and what better way to do that than through the internet? By using LeagueLineup's Sailing Website Builder, you can have a fully functional website up and running in just a matter of minutes.
Once the basics are in place, you can start adding content about your Sailing team or league. It is free to sign up, and everything is very basic so anyone can learn as they go with our site builder. There is no coding or web design required, just submit the information and choose the features you wish to use.
You can set up an Event Calendar to list upcoming Sailing events you are participating in, and you can add the exact date, time, location, and even directions to the event. Sponsorship information and links can be shared via your website as well, and you can even set up a Fan Shop to sell merchandise. Message Boards, Photo Albums, Blogs, and so much more are readily available for any LeagueLineup website.
Don't wait any longer to sign-up, get started now so you can have your website ready to go as soon as possible. Remember, it is free and requires no experience, so you've got nothing to lose!
Create your free Sailing website now
SAILING WEBSITE FEATURES

Features included with EVERY LeagueLineUp site
SEE ALL FEATURES