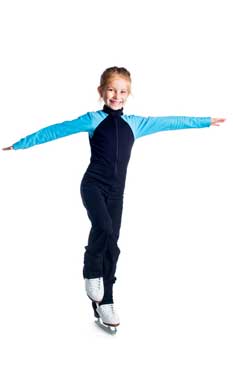 Got a skating team or league? Or perhaps you run a youth skating association? Either way, you've probably considered creating a website to showcase your accomplishments, or to better organize your events.
Well, you're in luck, because LeagueLineup offers a Skating Website Builder that is absolutely free, requires no web development knowledge, and you can have your site up and running within a few minutes. It's basically a dream come true and virtually risk-free since there's no cost involved!
Whether you're ice skating, roller skating, doing it as a team, or by yourself – there's a ton of different features you can add to your website that will work for all types of needs. For example, the Event Calendar is great for anyone to share detailed information about upcoming skating events. You also have things like Photo Albums and Blogs where people can get to know you or your team a little better. Then there are other great features like Sponsorship pages, Donations, Online Registration Forms, and so much more.
There's no reason not to sign up for LeagueLineup if you're looking to better organize or advertise your skating team or league. Register today for free and see exactly what we're talking about!
Create your free Skating website now
SKATING WEBSITE FEATURES

Features included with EVERY LeagueLineUp site
SEE ALL FEATURES