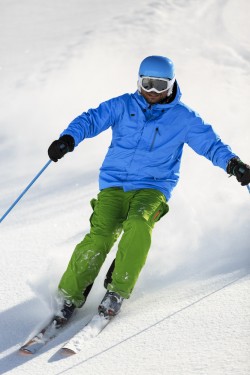 Whether you are in charge of an entire Skiing association, Skiing league or a Skiing team – you can definitely benefit from a LeagueLineup website. Since 1998, our company has been helping to build websites for all kinds of sports teams, leagues, and individuals involved in numerous different sports. Today, we offer a completely free to use Skiing Website Builder that you can utilize without having a single bit of web design knowledge or experience.
Easily set up a home page for your visitors to check out, and you can add several links to other features as well. Just choose the features you'd like to utilize, and we'll add them to your side bar menu. Stuff like an Event Calendar, Photo Albums, Message Boards, Statistics, and more can be added to your website with just a few clicks. We even have an option to create a Fan Shop to sell merchandise from your site.
A website is beneficial for anyone involved with Skiing, regardless if you are planning events for a team or league, or promoting yourself as an individual Skier. Sign up with LeagueLineup right now and you can get started in just a matter of minutes, and have your site up and running today!
Create your free Skiing website now
SKIING WEBSITE FEATURES

Features included with EVERY LeagueLineUp site
SEE ALL FEATURES