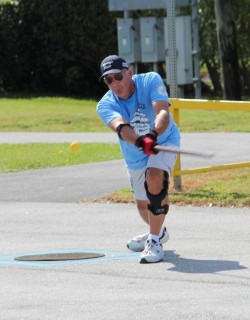 Scheduling events can be a time consuming process with any sport, and you want to ensure that everyone on your team or in your league has all of the correct information.  With a LeagueLineup website, you can create and manage an Event Calendar for your Stickball league or team. It doesn't matter if you running a single team or an entire league, we have the tools you need to create a fully functional website.
You can also implement Statistic Tracking for your teams and players, as well as post current League Standings to see who is leading the divisions. Playoff and Tournament information can be posted, and you can also create a Message Board where anyone visiting the site can come and chat, or it can be password protected for team/league access only. Using our Stickball Website Builder is very easy and intuitive, and anyone with a computer and an internet connection can use it – regardless of previous web design experience.
Don't hesitate any longer to start building your Stickball team or league's website, as you'll surely appreciate how much easier it will be to handle all the sport administration tasks. Register your account today with LeagueLineup and get started!
Create your free Stick-ball website now
STICK-BALL WEBSITE FEATURES

Features included with EVERY LeagueLineUp site
SEE ALL FEATURES