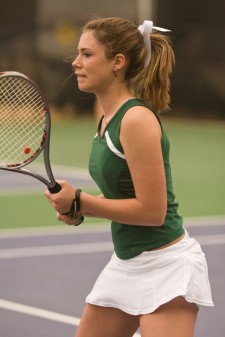 Do you run a tennis league, team, club, or association? If so, you've probably considered setting up a website to better organize your events, and keep record of past matches and tournaments. LeagueLineup offers a solution to this that is completely free, and requires no web development knowledge at all!
Setting up a website with LeagueLineup only takes a few minutes, and you get a variety of useful features to go along with it. The most commonly used menu options include Event Calendars, Game Results, and Automated Standings – but we offer much more than that, as well as the option to create custom menus for anything you'd like.
Since 1998, we've been helping to build websites for all kinds of organizations across a wide variety of different sports. Join the millions of teams and leagues who are currently utilizing the services of LeagueLineup today!
Create your free Tennis website now
TENNIS WEBSITE FEATURES

Features included with EVERY LeagueLineUp site
SEE ALL FEATURES
Tennis Team Websites

See What Our Customers Have Built!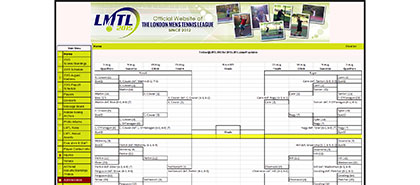 London Mens Tennis League
The London Mens Tennis League sports a professional banner accompanied by a great yellowish green and white color scheme. Content-wise, they have plenty of videos on the front page to show off their skills and recent news, as well as a list of handy links on the side-bar. Scores/Standings, Schedules, Photos, and Player/Division info menu options are all just a click away. This particular site even has an open message board for league related discussion.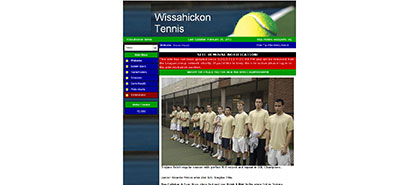 Wissahickon Tennis
Wissahickon Tennis keeps it very simple, with just a select few menu options available on their side-bar. A handful of photos show off the team's members in action, as well as some of the rewards they've received for their efforts. Besides that, they have a very neat and organized Schedule and Results page, as well as pages for both the Varsity and JV team rosters.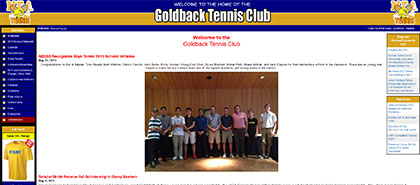 Goldback Tennis Club
Gold, blue, and white are the theme colors for Goldback Tennis Club's LeagueLineup website. Their main page is packed full with photos and videos from events, practices, and matches from within the club. Registration, Donations, and Club Headlines are available to the right, while the left side-bar is reserved for Calendar Events, Teams and Rosters, Game Results, and more.
Grossmont Conference Tennis
Based out of California, the Grossmont Conference Tennis website features a green and blue theme, with a grassy texture background on the side-menu for a tennis court effect. This menu is also where you can easily find links to their Calendar, Schedules, Standings, Results, and a variety of other things on their page. You can also find a Pro Shop on their site, where apparel for the conference and different teams can be purchased.
Valhalla Norsemen Tennis
One of the teams within the Grossmont Conference, who go by the name of Valhalla Norsemen Tennis, has also used LeagueLineup to create their website. This page has a great design, sporting the orange and blue team colors, with a nice background of slightly transparent tennis rackets. Boys and girls team history is available, as well as Calendar Events and Contact Information.