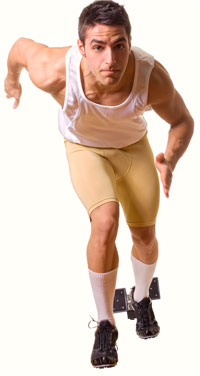 Managing a Track and Field team is never an easy task, and we at LeagueLineup understand this too well because we have been working with sports teams for nearly two decades now. Besides training, you have to manage numerous athletes and keep all stakeholders well informed on the team performance and development.
That is why we have developed powerful tools you can use to run your team, club or association administration with ease. LeagueLineup allows Track & Field teams to set up a FREE website that comes with many great features (Schedules, Online Forms, and Fan Shop – just to name a few) that can run your operations with top convenience.
If you want to know why millions of sports teams and leagues have trusted LeagueLineup and utilized our technology driven solutions, join us today and see it for yourself!
Create your free Track And Field website now
TRACK AND FIELD WEBSITE FEATURES

Features included with EVERY LeagueLineUp site
SEE ALL FEATURES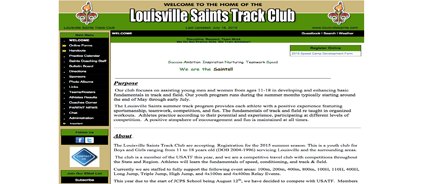 Louisville Saints Track Club
This is a track and field club that has designed programs to help the youth between ages of 11 and 18 to develop their skills in track and field events. Based in Louisville, their youth program normally runs in the summer. A member of the USATF, this club supports the training of these events: Long Jump, Triple Jump, High Jump, 100m, 200m, 400m, 800m, 4x100m Relay, 4x400m Relay, 100H, 110H, and 400H. We particularly love how professional their website looks!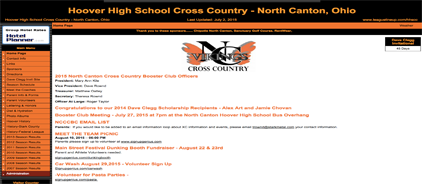 Hoover High School Cross Country
The Hoover High School Cross Country team from Ohio has decided to use a simple black and orange theme for their website. We have also powered their site with lots of features which they have utilized well, such as Schedules and Online Forms. They have also created a "Sponsors" page showcase and appreciate their sponsors.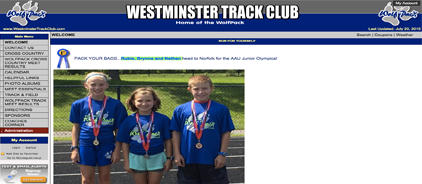 Westminster Track Club
Nicknamed the Wolfpack, the Westminster Track Club is a Baltimore-based club that seeks to promote interest in Track and Field among the youth in the area. The club's administration wanted an easy to use but feature-rich website, and they were certainly not disappointed after using LeagueLineup to create it.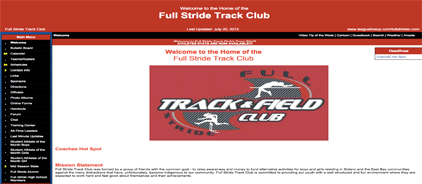 Full Stride Track Club
This is a Track & Field club based in California formed to help youth living in Solano and the East Bay communities develop their interest and skills in Track and Field. One of the competitions they are participating in is the West Coast AAU Junior Olympics Games. Even though they have chosen a simple design layout, the pages are informative and well organized.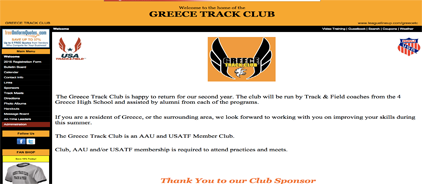 Greece Track Club
An AAU and USATF member club, Greece Track Club is created and managed by the coaches from the four Greece High Schools in Rochester, NY. They have created the website hoping to offer an online portal to share and communicate news about the club.