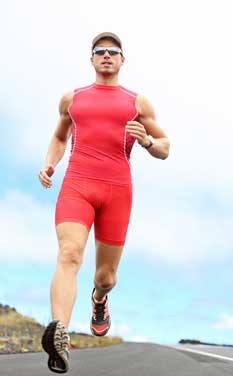 Triathlon participants are often some of the most talented athletes, as they are required to excel in multiple forms of competitions. One thing that is guaranteed with any team, league, club, or association management, is that it will be extremely useful to have a website where all of the practice dates and times are readily available, as well as any information about rules, tournaments, and other events. If you are interested in building a website for your Triathlon team or league, LeagueLineup can help you with that, and at no cost to you!
All of our sports websites are automatically coded as you select the options you want to use and the information you want displayed. Using our Triathlon Website Builder is very easy, so anyone can build a website regardless of previous web development experience. Set up an Event Calendar, Message Board, Photo Albums, Standings, and more with just a few clicks and keystrokes.
Join the millions of teams and leagues across a multitude of different sports that have called LeagueLineup their home on the net. We are sure that our Triathlon team and league management solutions will help you handle any type of sport administration tasks with ease!!
Create your free Triathlon website now
TRIATHLON WEBSITE FEATURES

Features included with EVERY LeagueLineUp site
SEE ALL FEATURES