LeagueLineup wants to empower youth and amateur wrestling teams, clubs and leagues to build their websites so that sports team and league management can be easily managed. That is why since 1998, we have been providing our technology-driven products and services to over 250,000 organizations.
When you use LeagueLineup's site builder to design your FREE website, it only takes minutes to get it started. Features you can benefit from include Online Forms, Schedules & Calendars, Fan Shop and Photo Albums among many other powerful features. We also make sure that your website stays up and running at all times while keeping them fully secured.
Let us help you communicate team news and events with the athletes, parents, coaches, fans and even sponsors. We can make sure that you wrestle for victory and glory on the mat instead of wrestling your team and league management chores breathlessly!
Create your free Wrestling website now
WRESTLING WEBSITE FEATURES

Features included with EVERY LeagueLineUp site
SEE ALL FEATURES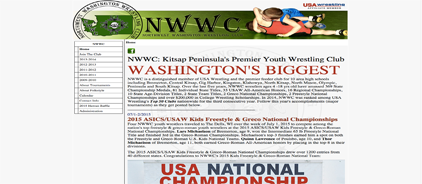 Northwest Washington Wrestling Club
This Washington-based wrestling club was established to develop wrestling as a sport among the young athletes in Northwest Washington. They provide training for little ones (Grade K-8th) all the way to the youth under 21. A USA Wrestling Affiliate Member, this wrestling club has designed a simple yet scalable website to help them share news, events, and activities among all the stakeholders.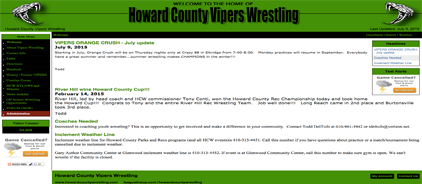 Howard County Vipers Wrestling
This is a community-based organization established two decades ago. It is located in the greater Howard County area and is run and coached exclusively by volunteers. They offer an opportunity for amateur wrestlers to learn the basics of wrestling, and also offer advanced training sessions for the more experienced. Their simple but clean-looking website has attracted many views over the years.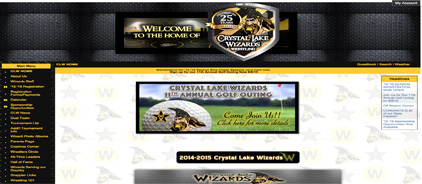 Crystal Lake Wizards Wrestling
We absolutely love the logo of the Crystal Lake Wizards Wrestling Club and it's certainly the first thing that will grab your attention on their website. With the help of LeagueLineup, they have created informative site that utilizes our top features very well. Check out their Fan Shop for some really cool team apparel and memorabilia that you can purchase!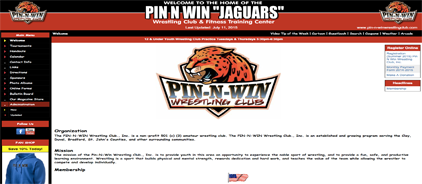 PIN-N-WIN Wrestling Club, Inc.
Based in Florida, this club is a non-profit amateur wrestling club that trains youth at their 2500 sq. ft. training center. They teach youth to wrestle in all three styles (Folkstyle, Freestyle and Greco-Roman). What we love is how professional their website looks and they have utilized our website features well.
Elgin Wildcats Wrestling Club
This wresting club has chosen a very simple website design. Sometimes, less is more, and in this case, the simplicity is effective in letting site visitors focus on important information on their pages. Some of the capabilities of this website include registering for the club using an Online Form, downloading forms under their Handouts section as well as visiting their Fan Shop to buy team apparel.