Two Additional Orioles Promotions for This Year's Orioles Day
First 20,000 Fans (18 & Over) Get a Free Pashmina Scarf
Kids Run the Bases - All Kids (Ages 4 to 14) Can Run the Bases After the Game
Instruction Sheet For Orioles Day
Youth Softball & Baseball Day at Camden Yards
Havenwood Girls Softball is going back to Camden Yards in 2018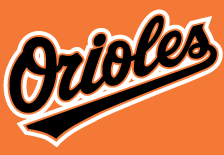 Date: Sunday - May 13th (meet for parade between 10:15am - 10:30am)
 Game: Baltimore Orioles vs. Tampa Bay Devil Rays (game time 1:05 pm)
 Seating: Sections 346-352 (behind dugout -- click here for seating chart)
 Ticket Price: $12.00 (everyone that enters the park must purchase a ticket, including players)
Players and coaches will assemble outside the stadium prior to the game. Prior to the game, players and coaches will participate in a parade around the perimeter of the playing field and will get to see themselves on the jumbo-tron. Girls will meet some Orioles & visiting team players and the Orioles Bird while in parade.

 

The parade assembly location will be provided when tickets are distributed.

 

Players are required to wear their Havenwood uniform to participate in the parade. Coaches are required to wear their coaches' shirt. Players and Coaches are only permitted to walk in the parade.
We have a limited number of tickets available, and usually sell out early.
The deadline to purchase tickets is April 28th (or when we run out of tickets before then)
Cash, Check or Online Payment via Credit Card are accepted. No Refunds.
Tickets will be distributed in early May and must be picked up from your team manager. No tickets will be delivered to any address. Do not purchase tickets if you are not affiliated with Havenwood Girls Softball. No Refunds will be issued.
If you have any questions, please contact Charlene Farley @ 410-437-2388 or Charlene@HavenwoodGirlsSoftball.org
The girls will have a blast as they all get to sit together, participate in the parade and enjoy a day at the yard!

 

Click Here to Purchase Tickets Online

SOLD OUT!!!