"THE CO-OP LEAGUE"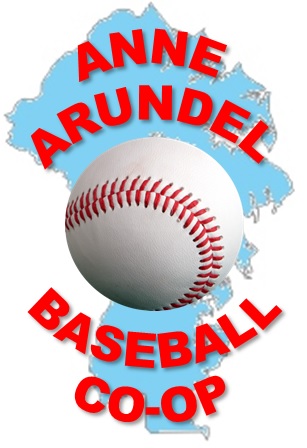 The Anne Arundel Baseball Cooperative is a league of independent youth baseball organizations that operate in Anne Arundel County, Maryland.  Teams entered from the various organizations are INTRAMURAL or REC-BALL teams that would otherwise play wholly within their own community organization, and are participating in this league solely to have more teams to play during the season. This is NOT A TRAVEL OR SELECT TEAM LEAGUE!
Select "The Co-op" on the main menu for more info, or send email to aabaseballcoop@gmail.com.
---
---
PARTICIPATING ORGANIZATIONS FOR 2018 FALL
For the 2018 FALL season, the following organizations are participating in one or more divisions:
Broadneck (BBSC), Brooklyn Park (BPYAA), Elvaton (ERA), Glen Burnie (GBBS), Greater Glen Burnie (GGBJSL), Gambrills-Odenton (GORC), Kent Island (KIYBSC), Lake Shore (LSYB), Linthicum-Ferndale (LFYAA), Pasadena (PBC), Severn (SAC), Severna Park (GSPAA), South Maryland (DAA/SMLL).
---
---
AGE AND BAT RULE CHANGES
Age Determination - Reminder that beginning with the 2018 Fall season and the 2019 Spring season, the age of a player in Co-op league will be determined by the player's age on September 1, 2019. This matches national youth baseball organizations such as Little League and PONY, and part of an effort to make all the divisions younger on average, and equivalent to school grade ages.
For example if a player turns 11 between September 1, 2018 and August 31, 2019, that player is consider 11 this fall and next spring, and would be playing in our 11-12 year old division.
Bat Rule - We will also be following the same national youth baseball organizations who have adopted USA Baseball's bat program. This is an effort to have metal and composite bats better simulate wood bat performance. Non-wood bats will have to have a USABat certification sticker. Go to www.usabat.com for a complete list of approved bats.
---
---
GAME SCHEDULES FOR 2018 FALL