GO TIGERS!!!!
WELCOME TO THE HOME OF THE TIGERS!
OUR TEAM!!! Adorian, Trey, CJ, Christian, Carl, Logan
T.J,, Elijah, Garrett, Derdrick, Griffin, Alan, Reid, Tyler & Scott - - GO TIGERS!!!
PLEASE SIGN OUR GUESTBOOK - - Encouraging words are WELCOME!!

---
Banquet - Sat. Nov. 16, 2008 - 3 P.M.
It was a GREAT way to bring to a close our SEASON. Our banquet was filled with awards, food, drink, friends, family, special guests, fun and entertainment!! It has been an honor and privledge to Coach and run our Team's website. We thank Coach Kevin and Team Mom Kim for all that they've contributed to make sure our season was not only a successful one, but one we can ALL be proud to have been a part of. A real CLASS ACT from A - Z. - - We hope to see you next year, but for now we wish you all a Happy Thanksgiving, Merry Christmas and a Happy New Year!!! - -Website Admin. / Coach - Jim Wagner
---
IT'S BANQUET TIME!!!!
November 16, 2008 – 03:00 PM
And so we've come to the end of a GREAT SEASON and now we look forward to one final meeting......OUR TIGER'S BANQUET.
We will meet at OLA HIGH SCHOOL (Enter on the football field side entrance).
It will begin at 3:00 P.M. on SUNDAY - NOVEMBER 16.
We hope to see ALL of our players and parents there. Come join us one last time to celebrate the tremendous effort our boys have put forth this season. WE ARE PROUD OF EACH ONE OF OUR TIGERS!!!!!
---
---
Tigers defeat Red Raiders - IT'S SUPER BOWL TIME!!!!
The TIGERS would not be denied their dreams today!! Their defense SHUT OUT the Red Raiders in an exciting PLAY OFF WIN!! Tyler Wagner led in rushing and scored a touch down in the second quarter. SIX POINTS was all the TIGERS needed to WIN due to their OUTSTANDING DEFENSE. Every player should be PROUD of what they accomplished today! They WON as a TEAM! Perhaps the way the TIGERS started out the game today says it best. ALL OF THE PLAYERS WALKED ON TO MIDFIELD AS "TEAM CAPTAINS".
CONGRATULATIONS AUBURN TIGERS....YOU'RE GOING TO THE SUPER BOWL!!!!!!!!!!!!!!!!!!
Special thanks to our HEAD COACH - - KEVIN JEDDING!!!! We all appreciate the time and commitment you've put in to our team. Thanks Coach!
---
OUR PLAY OFF GAME THIS SATURDAY
It's official. Our TIGERS will be playing the Red Raiders this Saturday for the right to go to the SUPER BOWL. We believe in our TEAM. We KNOW they can do it. We need your support TIGER FANS!! Come on out and cheer our TIGERS on to VICTORY!!
The game starts at 2:00 P.M., but ALL PLAYERS (and parents) need to be at Avalon - Field #3 NO LATER than 1:00 P.M. There is a MANDATORY WEIGH IN for our players at 1:15 P.M.
SEE YOU THERE!!!!!!!!!!!
---
HAND OUT - PLEASE READ
October 29, 2008
---
TIGERS WIN 13 to 6 over Elca Gold !!!
A GREAT FINISH to the TIGER'S regular season! They improve their record to 5 and 1. The TIGERS will be FIRST SEED in the Divisional PLAYOFF game. Next - they will play whoever is declared the 4th seed . The game will take place NEXT Saturday - NOVEMBER 1 at 2:00 P.M. at Avalon - Field #3.
ALL OF THE TIGERS should be proud of this big WIN over ELCA - Gold! This was a TEAM WIN!!! ALL OF THE COACHES ARE PROUD OF OUR PLAYERS!! Stay tuned for more action as we prepare for our playoff game next Saturday. We will have practice on Tuesday & Thursday beginning at 6 P.M.
OFFENSIVELY - ADORIAN BEACH led the way with TWO TD's which included a 79 yard run and a loose ball recovery in the end zone!! Way to go Adorian! TYLER WAGER scored an EXTRA POINT and averaged 4.5 yds a carry! CARL FISHER had a nice 18 yd. run!
DEFENSIVELY - ALAN TILLMAN led with SIX TACKLES including a SOLO TACKLE. LOGAN HOLLAND made a great INTERCEPTION and also had TWO SOLO TACKLES. TYLER WAGNER led with THREE SOLO TACKLES including a FUMBLE RECOVERY! REID TRUSSELL made FOUR TACKLES including a FUMBLE RECOVERY! CHRISTIAN DUNCAN made a TD saving SOLO TACKLE!!
---
TIGERS defeat Elca - Blue - - - Move to 1st PLACE!!!!
The TIGERS were on FIRE today in their WIN over Elca - Blue!!
OFFENSIVELY - TYLER WAGNER led in rushing yards, scored TWO TD's and an EXTRA POINT! ADORIAN BEACH made some fine moves and got in for a TD! TJ JEDDING did a fine job staying in control as QB under a lot of pressure. This game was a nail biter!!!
DEFENSIVELY
- The TIGERS looked strong....ELCA managed to slip by us on a few plays, but overall our TEAM was looking very good defensively!
TREY BOWLING
,
ALAN TILLMAN
&
REID TRUSSELL
all tied for the MOST TACKLES!
ALAN TILLMAN
forced a fumble and
TREY BOWLING
picked it up and almost ran it in for SIX!!!
GRIFFIN PRITCHARD
and
ADORIAN BEACH
each made FOUR SOLO TACKLES!! There were some awesome tackles made by
SCOTT WALKER
.
CARL FISHER
was very aggressive and had FIVE TACKLE assists and TWO SOLO TACKLES.
TYLER WAGNER
had THREE TACKLE assists and THREE SOLO TACKLES!
SPECIAL TEAMS
-
LOGAN HOLLAND
had an excellent kick off return!!
THERE IS NO DOUBT....THE TIGERS ARE IN THE PLAY-OFFS - - CONGRATULATIONS to HEAD COACH - KEVIN JEDDING !!!!
---
GAME RESULTS / STATS UPDATED
GAME RESULTS AND STATS HAVE NOW BEEN UPDATED
---
Auburn 12 - ELCA Gold - 13
October 11, 2008
The TIGERS started out strong against ELCA - GOLD and it was all AUBURN the first half. They entered the 2nd half leading by a score of 12 to 0. Suddenly things changed....our offense was unable to generate any points and our defense gave up 13 points. We should have won this one...and our team and coaches know it. It's a set back, but it will only make us stronger in the end! We look forward to our next opportunity to play ELCA - GOLD!
---
TIGERS DEFEAT THE RED RAIDERS 6-0
October 4, 2008
THE TIGERS'S DEFENSE WAS ON FIRE TODAY AND KEPT THE RED RAIDERS FROM SCORING! The TIGERS are now 3 and 0 for the second half of the season and are looking better with each game.
OFFENSIVELY
-
Adorian Beach
rushed for a TD.
DEFENSIVELY
- Trey Bowling led with 7 tackle assists.
Adorian Beach
had 3 solo tackles.
Tyler Wagner
had 4 tackle assists, 3 solo tackles and a Fumble Recovery!
Alan Tillman
,
Reid Trussell
,
Carl Fisher
and
Logan Holland
all had 1 solo tackle each!
Reid
and
Elijah
also had 4 tackle assists! Our DEFENSE was fantastic!
CONGRATULATIONS TIGERS!!!!!!!!
Following today's game the team got together for a cook out to wish COACH JUNIOR their best. COACH JUNIOR is joining the ARMY and will be leaving us after Tuesday's practice. We will miss you COACH. You are loved by all of the TIGERS and you will be in our thoughts as we continue our season. We hope to make you as proud of us as we are of YOU!!!!
---
TIGERS WIN AGAIN!!
September 27, 2008
THE TIGERS TOOK IT TO THE MUSTANGS TONIGHT AND WON BY A SCORE OF 20 - 6!!!! The TIGERS are now 2 and 0 and are on their way to a promissing season finale! It was an exciting game!!
DEFENSIVELY -
Trey Bowling
led with 14 tackle assists and
Tyler Wagner
led with 6 SOLO tackles!
Alan Tillman
made a great fumble recovery!
Adorian Beach
made an interception and took it all the way for a TD!!!!
OFFENSIVELY -
Adorian Beach
rushed for TWO touch downs and scored twice on extra points.
SPECIAL TEAMS - Tyler Wagner kicked an onside kick and it was recoverd by Logan Holland!
GOOD JOB TIGERS!!!!
DON'T FORGET TO ORDER YOUR DVD OF THIS EXCITING GAME FOR ONLY $10.00 (ALL PROCEEDS GO TO OUR TEAM)
---
TIGERS WIN!
September 12, 2008
Our TIGERS worked together as a team for FOUR QUARTERS and put it to the GATORS for their FIRST WIN of the new SEASON!! Offensively we saw some great plays from "TJ'" Jedding's pass to Tyler Wagner to Adorian Beach's THREE TOUCH DOWN runs!
Defensively - Scott Walker led with 7 tackle assists while Trey Bowling had 5 tackle assists, 5 solo tackles and a fumble recovery! Alan Tillman had 5 tackle assists, 1 solo and 2 sacks! Adorian Beach had 5 solo tackles! TJ made a fumble recovery and Carl Fisher made a great Interception!!!
GREAT JOB TIGERS!!!! WE'RE PROUD OF YOU!!! KEEP UP THE GOOD WORK!!!!
---
NEW SEASON BEGINS NOW!!!!!!
September 10, 2008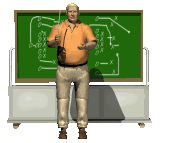 IT'S A NEW SEASON AND OUR TIGERS ARE READY FOR THE CHALLENGES THAT AWAIT THEM! EACH PLAYER UNDERSTANDS THAT THE DIFFERENCE BETWEEN A WIN AND LOSS CAN DEPEND ON HOW WELL THEY PLAY THEIR POSITION. COME ON TIGERS....LET'S TAKE THE BITE OUT OF THE GATORS THIS FRIDAY NIGHT!!!!!!!!!
---
EXERCISE & CONDITIONING
TIGERS - WE need for you to be STRONG and be able to last ALL 4 QUARTERS of FOOTBALL. Those of you who are SERIOUS about doing well this season KNOW that you need to EXERCISE MORE than what we do at practice.

We recommend push-ups, sit-ups, running / jogging and bicycle riding.

THE STRONGER YOU ARE....THE STRONGER YOUR TEAM IS!!!!
---
THANK YOU!!
OUR SPECIAL THANKS to
RANDY TRUSSELL
who has volunteered to call our games and be the
"VOICE OF THE TIGERS!"
Thanks Randy!!!!
---
WEBSITE PHOTOS

PARENTS / FANS are welcome to EMAIL photos of our team - practice shots - game shots - etc...

We would be happy to add them to the website
PLEASE - use VGA setting (640 x 480 resolution) - higher resolution photos are too large and don't work well on the site.
---
WELCOME

Welcome to our 2008 Colt Auburn Tigers website!

This season promises to be filled with fun and excitement for the players, coaches and fans of the TIGERS!!

Head Coach Kevin Jedding and Team Mom Kim Jedding are working hard to start our season RIGHT!!! They, along with the Assistant Coaches, will work to build a team we can all be proud of!!!! We welcome all the PLAYERS and PARENTS and hope that everyone has a GREAT TIME!!!!
---
YOUR WEBSITE!!!

PARENTS and PLAYERS...this is YOUR website. This will be your best RESOURCE for NEWS and INFORMATION regarding our TEAM (Aside from direct communication from Coach Kevin & Kim). We encourage you to CHECK the website frequently for UPDATES and important information you need to know. We hope you enjoy it!!!