THIS SATURDAY!
FUNDRAISING YARD SALE!


ALL proceeds go to the Foxboro Tigers
Saturday, March 23rd
from 8:30am until 3:00pm
at 609 Fawnbrook Lane (Off Arrowood Road).
***DON'T FORGET***
The Flag Football coach meeting is during the yard sale! 10am to 11am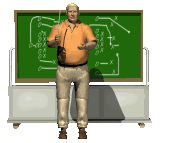 ---
Foxboro Tigers Flag Football Coach Class
Mandatory if you want to be a Coach
March 23, 2019 from 10:00 am to 11:00 am
609 Fawnbrook Lane (off Arrowood Rd) 28217
---
Foxboro Tigers Flag Football Referee Class
For anyone who wants to be a Ref
March 30, 2019 from 4:00 pm to 5:30 pm
609 Fawnbrook Lane (off Arrowood Rd) 28217
---
Our new Tiger!
---
Want a discount on membership fees?  Want free tickets? 
   Become a member!  Only $40 a year!
---
The Purpose of Foxboro Tigers Youth Organization, Incorporated is to provide an organized and safe haven in the community for our youth. This will provide educational and recreational programs offered in a positive learning and nurturing environment, with the goal of enhancing their skills and abilities leading, them on the right path towards a successful future. This corporation is organized exclusively to give youth the opportunity to grow and develop physically, spiritually, academically and socially, for the prevention of cruelty to children (including gang prevention), charitable and educational purposes and objectives, which are not prohibited by law.   
---
The Mission.
Foxboro Tigers Youth Organization Inc. is to established to promote a high degree of voluntary community and parental participation, support, sponsorship and interest in the Foxboro Youth. Monies raised are to supplement recognition of youth achievement and build support and goodwill for youth in all of our programs such as football,flag football, basketball, baseball ,boxing, Track & field, cheerleading, summer camp, youth development program, ages 4 & 18, boys and Girls, activities. Therefore, the first priority is youth sports support related and recognizing that sports can be a reward in itself for a job well done while coupled with enrichment program that lead to good citizenship values.       
---
FTYO: Volunteers Information
Volunteer Members Needed!!!
FTYO is looking for honest and caring individuals who have a little extra time to participate as a Volunteer! You will  receive A Membership Certificate, that can help when applying for a job, or joining another organization.  Fill out the Information Form for volunteering. The other-half of form will need to be done in the office.  There will be a police background check on all applicants.  
 To Coach you must be at least 20 years old. 
We are Looking for energetic, passionate people to help our programs thrive. No Experience needed, Just the Passion to get Involved!  Do you want to help the Foxboro Tigers Youth Organization Inc. provide the best program to our Community? Get Involved! Today!                                                                     
Volunteer opportunities:  Assistant Secretary, Head Coach, Assistant Coach, Team Parent, Official/Umpire, Refreshment Stand Helper, Game Day Field Set up, Fundraiser Support Team, Booth Set up, Information Support Team, Summer Camp Counselor.  Become a Board Member and more...  
For More Information Contact FTYO: Office Line (980) 226-2539 or Text Line 980 355-1553 or Email foxborotigers123@yahoo.com  Ask for Mr. Hawkins 
---

The FTYO Donation Program 2019!
We need your Support! Our Community Youth need your help Our Youth on the streets are crying for Help! Your Sponsorship can turn things around for Our Youth Today.                             
Donations are tax deductible! We accept donations of time, goods or money.  Anything that will help support our youth programs.
Our Goal is $5000!

Your Donation will help support the Youth Development Summer Program and go toward the purchase of 15 Passenger Van!
Business Owners!  Your donation will get your name on the side of our van showing your sponsorship and involvement in the community!                                                                          
We hope you will consider our request especially now when the need is great.
With generous support from donors like you, we can make a difference in a child's life!
To make Donation To Foxboro Tigers Youth Organization Inc. 609 Fawnbrook Lane. Charlotte NC.28217 / If you like to Donation Items Email: foxborotigers123@yahoo.com Or Contact Tigers Home Office (980)226-2539 For more Information.
Thank you for your Support.    
---