UPCOMING EVENT!!!! Feed My Starving Children
November 7, 2018 – 08:15 PM
We have reservations for 100 people on Wed., Nov. 7 @ 8:30pm -10pm (check in time is 8:15pm) and it is expected that we fill every spot. 
Please sign up early in order to reserve your spot, there are so many fun jobs and the music is always great! Click the link below to register.
https://www.fmsc.org/join-group?joincode=36X0LN
If you have any questions please feel free to contact the booster club.  Thank you. 
---
It's Time To Get Your Gear On!
Our Gilbert Baseball Tigers Store is now CLOSED!!!!
Please visit our store to purchase your Tigers Gear.  
Parents, support our players on game day!  

Players, represent your team around the campus!

Don't forget to put some Tiger gear under the Christmas Tree!
The store will be accepting orders until September 30.  Full Payment is required at the time of purchase. Orders will be delivered in bulk (3-4 weeks after the store closes) and will be distributed to the team representative to pass out or arrange pickups. 
Click here to begin shopping...https://gilberthsbaseball18.itemorder.com
---
Mandatory Player & Parent Meeting
September 11, 2018 – 06:00 PM
Location:  Gilbert High Library
Guest Speaker Mike Orchard with College Athlete Advantage
Hats and Shirts for Sale (not available online so get them while they last) Hats $25; Shirts $20 - buy both for $40!!!
---
2018 Fall Ball Starts September 4
Overview: The boys will be practicing 10 days (up until fall break and over-seeding takes place).  Coaches will be breaking practices up by position(s), which will allow multi-position players to get reps at all their defensive positions. Offense and pitching will be a focus of most practices.  
Catchers will have extra work days (outside of these dates) as scheduled by coach Brown.  Please be prepared to be at all practices. 
Fee:  The fee for the fall is $75 (made payable to "Gilbert Tiger Baseball"), due to coach no later than Sept 4.  An additional fee will apply for tournaments. (for example: Upperclassmen are playing in a tournament over Labor Day weekend which is not part of this fee).  
Dates:  September 4, 6, 11, 12, 18, 19, 25, 26  October 2, 3 (most of these days are Tuesday and Wednesdays except for the first week)  Wednesday start time may vary due to the 1 hour early release on those days, and to allow the boys to eat lunch that day.
Please email Coach Gutierrez with all your questions, Matt.gutierrez@gilbertschools.net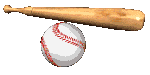 ---
New Board is ready to ROAR!
Welcome New Gilbert High Booster Club Board Members!!!!
We are still looking for additional volunteers, please reach out if you are intrested in helping out. 
Baseball Try Outs
Monday, February 4, 2019