Proud Sponsor of Narragansett Youth Sports - Hoops by the Sea 2019
---
HOOPS BY THE SEA 2019 
(June 29th - August 11th)
online registration is open as of March 1st at last years fee of $85 per player.
Register Early and Save - as of April 1st registration fee is $100.00 per player!

Boys league - Saturday Evenings
Girls league - NOW on Sunday Evenings
NEW THIS YEAR - HIGH SCHOOL PLAYERS IN BOTH THE BOYS AND GIRLS DIVISION WILL BE ABLE TO ENTER AS A TEAM WITH A MINIMUM OF 6 PLAYERS. 
Players in the high school division must still register online individually, however they will let us know their team as the season nears! 
Players without a team will be added to a team!
---

Hoops by the Sea is South County's favorite recreational summer basketball league.
We know how busy the summers can be and we know how important it is for families to enjoy summers in South County therefore we pride ourselves in being a GAME ONLY league with a one day per week commitment.   
Our league is known for being a league where kids can have fun, improve their skills, play with new and old faces while being guaranteed equal playing time every week they come.
---
---
---
---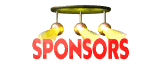 THANK YOU FOR YOUR SUPPORT OF HOOPS BY THE SEA:
ROY CARPENTER'S BEACH www.matunuckbeachproperties.com
KOTA - A Mohegan LDI Enterprise www.kotasolutions.com
SEASIDE FUEL INC.  www.seasidefuel.com
THE ZELENAK FAMILY
ELEVATE BAR & CYCLE ~ Narragansett www.elevatebarrecycle.com
WBG FINE CATERING www.wbgfinecatering.com
SERVPRO OF NEWPORT & BRISTOL COUNTIES
 www.servpronewportbristolcounties.com
MJC ENERGY CONSULTING GROUP www.mjcenergy.com
EDGE REALTY WWW.EDGEREALTYRI.COM
 THE LAMSON FAMILY
JENKINS ELECTRIC 401-846-6417
SPARTINA CONSULTING www.spartinaconsulting.com
BLINDS & DESIGNS WWW.MYBLINDSANDDESIGNS.COM
RUGGIERI FLOORING INC www.ruggieribros.com
ADVENTURELAND www.adventurelandri.com
RI REAL ESTATE SERVICES WWW.401SOLD.COM
THE KELLY'S 

---
AS ALWAYS...IF YOU EVER HAVE ANY QUESTIONS EMAIL:
NARRAGANSETTYOUTHSPORTS@GMAIL.COM
---