SHOWCASE TOUR TEAM MEXICO JAMICA AND CANANDA
DO YOU WANT TO GO OVERSEAS AND PLAY WITH THE TRUE PRO'S
SUPPORT BREAST CANCER AND SURVIVORS .
WE SUPPORT THE WOUNDED AND FALLEN SOLDIERS
WE SALUTE OUR MILITARY
JAGUARS SALUTE THE MILITARY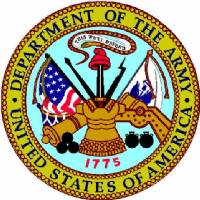 ---
THIRD ANNUAL MILITARY CHARITY GAME AT DUTCH TOWN HIGH HAMPTON GEORGIA
February 17, 2018
---
JAGUARS TAKES THEIR 5TH TOUR TO MEXICO
March 23, 2018
---
JAGUARS WOMEN TEAM IN MEXICO
March 23, 2018
I WANT THANK THE WOMEN TEAM FOR A GREAT PERFORMANCE IN MEXICO AND TAKING 2ND PLACE IN THE SHOWCASE . GREAT JOB LADIES 
---
JAGUARS LOOKING FOR PLAYERS FOR THE 2018 JAMAICA TOUR.
July 26, 2018
---
CHARLES DREW PRESENT THE COLORS
February 25, 2017
---
CHARLES DREW PRESENT THE COLORS
February 25, 2017
CHARLES PRESENT THE COLORS AT THE OPENING CEREMONY OF CHARITY GAME
---
CHARLES DREW HONORING THE FALLEN SOLDIERS
February 25, 2017
THANK CHARLES DREW HIGH SCHOOL  R.O.T.C OF RIVERDALE, GA.  FOR OPENING CEREMONY HONORING THE WOUNDED AND FALLEN SOLDIERS IN THE CHARITY GAME 
---
CHARLES DREW HONORING THE FALLEN SOLDIERS CADET PRESENTING WRATH TO THE FALLEN SOLDIERS
February 25, 2017
CADET OF CHARLES DREW PRESENTING THE WRATH TO FALLEN SOLDIERS AT CHARITY GAME 
---
CHARLES DREW STUDENT LAYING WRATH
February 25, 2017
CHARLES DREW HIGH SCHOOL CADET COMMANDER LAYING WRATH HONORING THE FALLEN SOLDIERS AT CHARITY GAME 
---
WAKE BASKETBALL WOMEN TEAM
February 25, 2017
WAKE BASKETBALL TEAM IN HONORING THE VETERANS IN CHARITY GAME 
---
SALUTE THE FALLEN SOLDIERS
February 25, 2017
CHARLES DREW HIGH SCHOOL ROTC COMMANDER SALUTES THE FALLEN SOLDIERS, IN CHARITY GAME 
---
CHARLES DREW HIGH SCHOOL DANCER
February 25, 2017
CHARLES DREW HIGH SCHOOL DANCER PERFORM HONORING THE VETERANS AT CHARITY GAME 
---
THE DRUM LINE HONORING THE FALLEN SOLDIERS
February 25, 2017
ATLANTA DRUMLINE PERFORMS AT THE CHARITY GAME IN HONORING THE FALLEN SOLDIERS AND CHARITY GAME AT HALFTIME, THESE BOYS AND GIRLS ARE FROM THE AGE OF 4 YEARS OLD AND OLDER BY THE DRUM MASTER JAMES RILES OF ATLANTA . GREAT JOB 
---
PRESENTATION OF CHECK TO RETURN TO DUTY REPRESENTATIVE
February 25, 2017
MALCOLM MACKEY PRESENT CHECK FROM MERCEDES OF BUCKHEAD TO THE RETURN TO DUTY REPRESENTATIVE WITH THE JAGUARS AND SOUTHCAROLINA BASKETBALL IN HONORING THE VETERANS
---
MALCOLM MACKEY FORMER HALL OF FAMER GEORGIA TECH AND PHOENIX SUNS
February 25, 2017
MALCOLM MACKEY HOSTING THE CHARITY GAME IN HONORING THE WOUNDED AND FALLEN VETERANS, OPENING CEREMONY.
---
CHARLES DREW HIGH SCHOOL ROTC DRILL TEAM
February 25, 2017
CHARLES DREW HIGH SCHOOL ROTC DRILL TEAM PERFORM WITH PERFECTION HONORING THE FALLEN VETERANS 
---
TWIRLER GIRLS HONORING THE VETERANS
February 25, 2017
THE 
THESE YOUNG LADIES FROM THE AGE OF 5-UP PERFORM AT THE CHARITY GAME IN HONORING THE FALLEN AND WOUNDED SOLDIERS.
---
JAGUARS TEAM PLAYING IN CHARITY GAME
March 20, 2017
JAGUARS HONORING IN CHARITY GAME AS THEY TAKE VICTORY
---
CLAYTON COMMISSIONER WELCOME BACK JAGUARS OWNER TO ATLANTA
December 8, 2016
Jeff Turner the Clayton County Commissioner  Welcome CEO of the jaguars Organization to a political Toy Drive at the VIP Lounge Sk Box in Morrow Georgia 
---
FORMER NBA PLAYER HOSTING UPCOMING CHARITY GAME FOR VETERANS FEBRUARY 2017 IN HOT ATLANTA
February 25, 2017
My name is Malcolm Mackey and i was a Hall of Famer from Georgia Tech and a Former NBA Player (Phoenix Suns) first round pick, and i have team up with the Jaguars organization to host a charity basketball game in honor of the Veterans.
 As many of you know, I 'm passionate about giving back to our nation's service member -the few who fight to protect the freedom of this great country.  Often times many of these inspiring individuals come home with wounds you can and can't see, like a missing limb, combat stress, or depression.  Because  they've risked everything for us, I'm committed to raising awareness and funds for these wounded service members and their caregivers.  
I am proud to host an event benefiting an organization whose mission is to honor and empower Wounded Warrior Project (WWP) has a big, audacious goal: to foster the most successful, well adjusted generation of wounded service members in our nation's history. I'm challenging myself to help WWP reach this vision, and i need your help.
WWP offers 20 holistic programs to wounded service  member and their caregivers completely  free of charge and 100% of the funds raised through this event go directly to Wounded Warrior project to help fuel these programs. 
Please join my effort and give what you can by donating through my page.  wounded Warrior project ( charity Basketball games for veterans) click the button donate. 
Thank you in your support 
---
MALCOLM MACKEY HOST CHARITY GAME
February 25, 2017 – 12:00 PM
---
MEXICO TOUR 2017 GOING TO BE BIGGER AND BETTER
April 25, 2016
The 2017 Mexico tour will be playing under new guide lines and rules, We will be having a High school division for girls and an pro division for women teams, we will have scout ,college coaches , and overseas team looking next year.  This will be one of the best tournament every based on the prior years.  All information will be coming out in the next few month on how to register your teams.  this will be on a higher level of competition of teams.  We are currently working on teams from overseas come to this event.  See you all in 2017 
---
STOCKBRIDGE, Ga. Councilwomen Welcome Jaguars CEO to Political Toy drive
December 8, 2016
---
JAGUARS ARE LOOKING FOR A INTERN OR A PERSONAL ASSISTANT FOR 2016-2017 SEASON
May 9, 2016
Greeting 
The Jaguars organization will be going into their 15 years and is now looking for a intern or personal assistant to be able to operate and organize their teams events. They need to be able to understand all basketball language that include keeping stats , computer knowledge, organizing and keeping accurate books for the team.  Must be honest and trustworthy, must be able to communicate with players and teams. Must be able to re write team players profiles,  This special person will have excess to overseas coaches and team,must be able to travel, will discuss more about the position (part time).if you  are selected. 
---
Henry County Georgia Council women Welcome Jaguars Ceo To Toy Drive
December 8, 2016
---
JAGUARS HAS JOINED THE INTERNATIONAL LEAGUE FOR MORE EXPOSTURE
---
 THE JAGUARS ARE HAVING THEIR 2016-2017 TRY-OUT HAS BEEN SET for ATLANTA JUNE 4-5- 2016 .
---
JAGUARS AND MEXICO TEAMS JOIN TOGETHER TO PLAY IN TOURNAMENT
March 19, 2016
AMERICAN PLAYERS AND MEXICO PLAYERS UNITE TOGETHER 
---
March 19, 2016
 Jaguars two teams to Mexico to display their skills 
---
JAGUARS WOMEN PLAYS IN MEXICO FOR THIRD YEARS
March 19, 2016
JAGUARS WOMEN TRAVEL TO PLAY IN MEXICO 2016
THIS TEAM  WENT 4-0 IN MEXICO 
---
JAGUARS AND MEXICO TEAMS UNITED TOGETHER
April 25, 2016
 WE CAN PLAY TOGETHER JAGUAR UNITE IN MEXICO 
---
JAGUARS AND MEXICO TEAMS UNITED TOGETHER
April 25, 2016
 WE CAN PLAY TOGETHER JAGUAR UNITE IN MEXICO 
---
jAGUARS WOMEN WITH COACH IN MEXICO
April 25, 2016
---
JAGUARS WOMEN ON TOUR IN MEXICO
April 25, 2016
---
JAGUARS MEN TEAM GOES TO MEXICO ON TOUR
April 1, 2016
Condgrads goes out to this young Men's team on first tour to Mexico out of 16 teams made to the final four, it was a some very tough and rough teams they had to fight their way to the top, however they did a great job and hope to see you all next year 2017. 
---
JAGUARS MEN IN WINNER CIRCLE
April 3, 2016
CEO COACH SHAW AND MEN'S TEAM IN MEXICO FINAL FOUR. 
---
Jaguars Point guard From the Drew League in Los Angeles sign Overseas
February 22, 2016
Jaguars Point Guard sign deal In Morracco, Cinnamon Lister is the recent signee to depart from the Jaguars and take her basketball career overseas, Cinnamon was a great inpact to the Jaguars offense during the season.  We wish her well and continue to be the player that you are capable of being.
---
JAGUARS LATIN AMERICAN POINT GUARD FROM BLUEFIELD STATE COLLEGE SIGNED OVERSEAS
CHARITY  HARRIS  POINT GUARD FROM BLUEFIELD COLLEGE SIGNS BIG DEAL TO GREECE,  CHARITY HAS JUST JOINED THE JAGUARS ORGANIZATION AND WAS ON HER WAY TO TOUR TO MEXICO ,. UNTIL SHE GOT THE NEWS SHE WAS SELECTED TOGO TO GREECE FOR BIG PAY DAY DEAL  
---
JAGUARS FIRST LATIN AMERICAN POINT GUARD SIGNED TO GREECE
February 17, 2016
Charity Harris  is the latest Jaguars to sign for overseas, why not smile? she just got a big pay day deal to go to Greece.
THIS IS HOW THE JAGUARS DO IT,  
---
JAGUARS GOES BACK TO HOT ATLANTA FOR MEXICO TRY OUT
---
JAGUARS ARE SEEKING MEN'S TO TRAVEL WITH TTHEM TO MEXICO 2016
Jaguars is in the search for Men's to travel to Mexico and showcase their talent, is i
the Jaguars third tour and always had players sign to an overseas  contract.  So if you want to have this opportunity contact the jaguars staff.
---
JAGUAR GUARD GOES TO MEXICO DRAFT
December 8, 2015
CONGRADULATION TO DONAVAN BURNS JAGUARS  SHOOTING GUARD WHO GETR TEH OPPORTUNITY TO  BE ENTER THE MEXICO DRAFT 2016, WE WISH HIM WELL IN MEXICO SELECTION PROCESS
---
FLORIDA PLAYER HEADS TO MEXICO FOR DRAFT
December 6, 2015
---
JAGUARS SHOOTING GUARD WILL BE LEAVING THE JAGUARS OGANIZATION AND HEADING TO THE MEXICAN PRO DRAFT WHO HAS BEEN SELECTED TO GET AN POORTUNITY TO PLAY PRO BALL IN MEXICO, EJ IS NATIVE FROM TAMPA FLORIDA WITH GREAT BASKETBALL SKILL  AND WE WISH HIM WELL ,   THIS IS THE JAGUARS WAY
---
JAGUARS CEO AT ATLANTA DREAMS HEADQUARTERS
E
JAGUARS CEO MEETS WITH THE ATLANTA DREAMS PROFESSIONAL BASKETBALL TEAM MARKETING CLORISE  WHITE IN ATLANTA GEORGIA, H.OPING TO HAVE SOME OF THE JAGUARS IN THEIR CAMP SOON 
---
JAGUARS SEND THEIR ONLY MEXICAN AMERICAN POINT TO MEXICO Pro DRAFT
December 6, 2015
GABE DAVILLA FROM CLEVELAND IS THE ONLY MEXICAN AMERICAN PLAYER  POINT GUARD THE JAGUARS HAVE AND HE WAS SELECTED TO THE MEXICAN PRO DRAFT FOR THE POSSIBLITIY OF SIGNING A PRO CONTRACT .
JAGUARS WISH HIM THE BEST IN THE DRAFT
---
ANOTHER JAGUARS LEAVE TEAM FOR OVERSEAS JOB
November 18, 2015
Jinnai Jackson is the latest player to leave the Jaguars from the Los Angeles Team, Jinnai is a 6'3 Guard that is going to Peru to start her professional career.  Jianni will be missed and we wish her well in Peru
---
JIANNI JACKSON THE LATEST JAGUARS TO SIGN FOR OVERSEAS
November 23, 2015
JIANNI JACKSON 6'2 GUARD/FORWARD (CAL STATE)  IS THE LATEST JAGUARS TO LEAVE FOR OVERSEAS , JIANNI HAS STARTED HER PRO CAREER IN PERU AND WE WISH HER WELL . THIS IS HOW WE DO IT THE JAGUARS WAY
---
JACINDA MEYERS ON HER SIGNING DAY TO A TEAM IN SPAIN
September 15, 2015
Jaguars Staff and Players wish her nothing but the best!
---
JAGUARS GET FIRST MEXICAN POINT GUARD
JAGUARS CEO GET HIS FIRST MEXICAN PLAYER LOOKING FOR THE OPPORTUNITY FOR AN OVERSEAS TEAM
GABE IS A VERY GOOD POINT GUARD WITH GREAT BALL HANDLES HE IS QUICK AND CAN SEE THE FLOOR .
---
JAGUARS SHOWCASE TEAM HEADED TO HOT ATLANTA
October 17, 2015
---
  WELCOME BACK JAGUARS 
IT BEEN THREE YEARS SINCE THE JAGUARS WOMEN TEAM HAS PLAYED IN ATLANTA , THIS IS THE ORIGINAL HOME AND FOUNDATION OF THE JAGUARS ORGAINZATION , SINCE THE DEPARTURE OF THE CEO TO LOS ANGELES AND ESTABLISHED A SHOWCASE TRAVELING TEAM , THE JAGUARS RETURN TO ATLANTA TO PLAY IN A CHARITY EVENT FOR BREAST CANCER AWARENESS TOURNAMENT.  JAGUARS WILL SHOWCASE THE TALENT OF LADIES WHO ARE TRYING TO SEEK OPPORTUNITY OVERSEAS COMING TO ATLANTA.
---
ANOTHER JAGUAR GOES OVERSEAS
September 9, 2015
Congrats to Jacinda Meyers on her way to Spain
---
JAGUARS SHOWCASE TEAM WIN IN NORTH CAROLINA WITH THE BIG FOUR
August 15, 2015
JAGUARS FORWARD JACINDA MYERS 6'3 ARK. TECH COLLEGE  HELP WIN VICTORY IN NORTH CAROLINA  WITH HER STRONG REBOUND AND DEFENSE
---
JAGUARS IS HEADING BACK TO MEXICO AND LOOKING FOR COACH
THE LADY JAGUARS IS HEADED BACK TO MEXICO AND SEEKING A COACH FOR THE UPCOMING TOUR, THE REQUIREMENTS .
MUST BE ABLE TO COACH WOMEN PLAYERS
GREAT COACHING SKILLS
MUST HAVE PRIOR KNOWLEDGE ON COACHING WOMEN PLAYER OF DIFFERENT DIVERSITY
MUST HAVE PASSPORT OR WILLING TO OBTAIN ONE  AND WILLING TO TRAVEL
MUST BE RELIABLE AND DEPENDABILITY AND BE ABLE TO CONTROL ATTITUDE OF WOMEN PLAYERS
MUST KNOW THE RULES OF INTERNATIONAL PLAY
MUST HAVE RESUME TO BE CONSIDER
IF INTERESTED PLEASE CONTACT JAGUARS FOR MORE DETAILS NO LATER THEN SEPTEMBER 15, 2015
---
JAGUARS PARTNERSHIP WITH THE ASIA MARKET
July 11, 2015
Jaguars Ceo is pleased to team up with the Asia representatives in Los Angeles, to give his players more opportunity for the overseas market.  The Asia market is always looking for talented players to represent their teams and play on a high level of basketball.  The Jaguars are going into their 10th year as they  get stronger in the basketball community and around the globe trying to place players men and women that want the opportunity. If you a real baller and got what it takes, then The Jaguars got the place for you.
---
ANOTHER JAGUARS SEEK OVERSEAS OPPORTUNITY
April 25, 2015
---
---
Jaguars Captain and shooting guard was selected for Overseas to join her other teammates who also was selected this month She is headed to Bolivia
Jaguars is being blessed this month to have three their players selected for overseas. Whitney was a vetran to the team and a great leader on and off the floor Wish her well with her new team. This is the Jaguars Way
---
---
JAGUARS ARE LOOKING FOR FEMALE PLAYERS TOUR WITH AND SHOW THEIR TALENT
April 25, 2015
The lady jaguars are currently seeking quality players to join their team and showcase their talent for the opportunity to seek overseas, If you got what it take to play on the next level and serious about overseas then the Jaguars need you to be part of their upcoming tours including a opportunity to play in Mexico. For more information contact us 
---
JAGUARS CEO MEETS AND GREETS LOS ANGELES LAKER COACH
April 15, 2015
COACH SHAW OF THE JAGUARS MEET THE HEAD COACH BYRON SCOTT OF THE LAKERS, AT A RED CARPET EVENT IN LOS ANGELES .
---
JAGUARS PLAYERS SELECTED FOR OVERSEAS IN BOLIVIA
April 22, 2015
---
 JAGUARS PLAYERS GET SELECTED TO OVERSEA TEAM AFTER THE RETURN TOUR FROM MEXICO, ROOKIE FORWARD CHINA SMITH AND ROOKIE GUARD BIANACA JARRETT WAS SELECTED TO PLAY IN BOLIVIA AFTER THEIR RETURN TRIP FROM MEXICO, BOTH THESE PLAYER WILL PLAY FOR TEAM IN BOLIVIA , THIS IS THE JAGUARS WAY GOOD JOB
---
2nd ANNUAL TOUR MEXICO TEAM
JAGUARS 2015 IN MEXICO READY TO PLAY
---
JAGUARS WILL BE HAVING TRYOUTS FOR CLASSIC NC 2015
JAGUARS ARE LOOKING FOR FEMALE PLAYERS TO JOIN THEIR TEAM TO PLAY IN A TOURNAMENT IN NORTH CAROLINA  AUGUST 2015 AND POSSIBLE MAKING THEIR 2016  TOUR TO MEXICO TEAM , WE BE HOSTING THEIR FIRST TRYOUT IN ATLANTA MAY 13TH 2015,  LOOKING FOR TALENTED PLAYER AND ALSO ARE SEEKING OPPORTUNITY FOR THE INTERNATIONAL MARKET .  IF YOU HAVE WHAT IT TAKES PLEASE CONTACT JAGUARS BASKETBALL REQIREMENTS FOR TRY-OUTS MUST BE 21 YEARS OF AGE, HAS PLAYED COLLEGE, SEMI-PROFESSIONAL OR HIGH LEVEL  BASKETBALL
---
Former Jaguars Is the headline in Sydney Front page
FORMER Jaguars Makes Headline In Sydney Austraila, James Royal who made  a statement in the 2014 Summer Pro League  in  Los Angeles finally get the golden opportunity to showcase talent  in Sydney. We going miss James and wish him well with his new team, make us all proud. 
---
FAREWELL TO FORMER JAGUAR WHO SIGN AND TAKE TALENT OVERSEAS AUSTRILA
January 26, 2015
Congrads go out to My former shooting Guard James Royal who started his pro start with the Jaguars four years ago who I had the opportunity to coach a dedicated and hard player who made his dream become a reality, James came to me at the age 0f 23 and told me he wanted to be a pro basketball player, so he joined the Jaguars after years of hard work , making summer pro camp tryouts, playing in pro league he got that wish, James always believe in me and I believe in him  throughout the years I manage to get  James in some of the toughest pro camp tryouts to show his talent, it  paid off for him and  I am so sad to see him go and happy that he made his dream come true, So as he take his talent to Austrila as a pro player I wish you well  and represent the JAGUARS . FAREWELL AND MAY GOD KEEP BLESSING YOU
---
WELCOME SYDNEY JAMES ROYAL HAS ARRIVED
February 12, 2015
 FORMER JAGUAR JAMES ROYAL HAS ARRIVED IN SYDNEY, DO IT THE JAGUARS WAY 
---
NEW ALL FEMALE COMPANY REPRESENTING PLAYER PARTNERS WITH JAGUARS
February 10, 2015
KSA SPORTS INTERNATIONAL LOCATED IN ATLANTA GEORGIA,AN ALL FEMALE ORGANIZATION HAS PARTNER WITH THE JAGUARS, TO HELP  MALE PLAYERS FIND OVERSEAS JOBS; THIS IS AN ALL FEMALE ORGANIZATION 
---
April 10, 2015
JAGUARS ARE RETURNING BACK TO MEXICO IN APRIL  2015 , COME AND SUPPORT AS WE TRY TO BRING HOME THE GOLD
---
JAGUARS ARE HAVING TRYOUTS FOR WOMEN PLAYERS TO SHOWCASE THEIR TALENT
August 6, 2014
The Jaguars has been in business since 2004, in the city of East Point and Georgia and currently operation out of Los Angeles California . The Jaguars is a Professional  traveling Basketball  team that travel and showcase women basketball talent for the possibility of getting an opportunity to be seen and have a change to play on a higher level.  In the past two years we have placed 2 women overseas and 2 men players with our men program. However we are now looking for players for this upcoming season to travel and be able to play on an higher level of basketball.  In our last season these ladies played a total of 65 games, traveling to Las Vegas, Texas, Arizona, Mexico and also was in the famous Women Drew league in Los Angeles.  We will be taking application for our team in Atlanta and the Los Angeles area for this upcoming season.  The qualification for this team you must be in basketball shape, 18 years of age, played some college basketball or have some professional experience, must have great basketball IQ, must obtain a passport once you are on the team, no attitude, drama, no felonies, no drugs and no violent behavior.
We are looking for dedicated, women that want to play and play on a higher level of basketball. Jaguars required time and commitment to be able to play, this mean we are a zero tolerance organization and only serious ball player we are looking for at this time. I f you want to be a Jaguar please fill out the application and indicate Atlanta or Los Angeles Team. When you apply we need a bio and picture of yourself and there will be a registration fee for tryouts:  THE 2014-TRYOUTS WILL BE HELD IN ATLANTA OCTOBER 23-24 2014, THE REGISTRATION FEEIS $50.00 IN ADVANCE AND $75.00 AT THE DOOR, IF YOU ARE INTERESTED FILL OUT APPLICATION BEFORE OCT.15 2014, OR CALL KEVIN WILSON 404- 957-1923 FOR MORE INFROMATION
---
JAGUARS GIVE BACK TO THE COMMUNITY
---
JAGUARS AND DIRTY RED THE GIFT (RAPPER)
JAGUARS WAY
---
LOOKING FOR MEN'S PROFESSIONAL PLAYERS TO PLAY IN LOS ANGELES SUMMER PRO LEAGUE 2015
August 5, 2014
JAMES ROYAL   AND JOE JOHNSON SUMMER PRO LEAGUE LOS ANGELES
I understand there is a lot of basketball team around your city, and  indicate  that they are a professional basketball Team and they can do this or that, if you play for them. They also say they  will and can you get the opportunity  to be scouted and play overseas, that sound so good for players that don't know the coach or the game.  So let  ask yourself this, the next time a coach or team ask you to play for them ask  them to show you their creditals, the players they actually got overseas, let them  introduce you to their scouts and agents. If they can't show you all this then this might not be true . Just think for a moment when  they tell you  that this player play for  them last year and he was my best player. You should wonder Why he not overseas? Then you might  have questions, why are these same players who play professional basketball for this are still playing receration balls in all the other gyms and on so many differnt teams? Just think  for a moment and follow me if the team you are seeking and indicated to you they are a professional and they are  playing in a receration gym, or even a middle or high school? Ask yourself what professional scout or Coach coming to really watch you and  What professional team you know play in recereation gym or a middle school gym. Then they charge you a fee for uniforms. Don't get me wrong or discourage you from playing professional basketball with that team cause  these might be a  good team, however reserach the team history and your opportunity and follow and believe  in your heart to your dream that can get you where you need to be in life. There is a lot of great opportunity  in the world of basketball and your  lifetime. Therefore I am seeking  quality basketball players where all your question can be answered and you have the change of of a lifetime getting a far look  at your skill level to go oversea and playing profesional basketball with the Los Angles Pro Summer league. 
requirements: fill out application on site, must be 22-36 years of age, played college basketball and  you started the entire time you was there, must be in basketball shape time of tryout, have current film and bio and be williing to travel to Los Angles next summer for three weeks to play. I can only say this if you join my team can't promise you nothing but a far look the rest is on your skill level .
 Note there will be two tryouts in the Atllanta area TBA,  
 The Los Angeles Summer Pro League (SPL) is pleased to extend to you an opportunity to participate in the SPL's 41st season SPL will run in Orlando, FL July 10 through July 21, 2014 and in Los Angeles July 20 through July 31, 2014.

The SPL has been a premier summer showcase for professional and international talent for three and a half decades. The SPL has also been a launching pad for many great NBA careers, such as Earvin "Magic" Johnson, Reggie Miller, Jerry Stackhouse, Tim Duncan, Carmelo Anthony, Kobe Bryant, Baron Davis, J.R. Smith, Shaun Livingston, and Andrew Bynum.

You will have the opportunity to play at the highest level of competition. Players will test their skills against top professionals, have the chance to be discovered by well-known scouts from around the world, and work with trained NBA officials. Games will be recorded using NBA statistic computjavascript:;ers. Representatives from all professional organizations are scheduled to be present during SPL's season.
TRE
REQUIREMENTS his season in only for two weeks however you will get a fair opportunity to showcase your  Talent,
Registration begins November 2013 - Feburary 2014, don't miss this opporunity.


Enclosed is some additional information to give you a more comprehensive view of the league's history and the procedures  los
---
JAGUARS ARE LOOKING FOR LADY BALLER'S TO JOIN THEIR TRAVELING TEAM
October 24, 2014
The Los Angeles Jaguars are looking for quality players to join there traveling team and they will be coming to the Atlanta Area for Tryouts in October and if you got  what it take to join this team . Come to the tryout and ready to play
---
JAGUARS DIRECTOR REPRESENT AT SUSAN G. KOMEN with CHANNEL 2 ANCHOR LOS ANGELES PAT HARVEY
June 11, 2014
---
---
---
JAGUARS PARTNERSHIP WITH LONGBEACH YMCA
Jaguars director of Operation has partnership withthe LongBeach  YMCA , WITH THEIR LIVE STRONG program , we all know that cancer is a life-changing disease that takes a tremendous physical and emotional toll on those affected.  I myself is a current cancer survivor and that is why we have partner with the livestrong, they are a research- based physical activity and well being program designed to help adult cancer surviviors reclaim their total health. 
---
JAGUARS AND TUCSON TEAM IN CHAMPIONSHIP IN MEXICO
JAGUARS AND TUCSON PLAY IN CHAMPIONSHIP IN MEXICO  BOTH TEAM COME TOGETHER ON COMMON GROUNDS  TUCSON. 
---
JAGUARS HONORS CANCER SURVIVIORS CHARITY GAME
---
JAGUARS RECEIVED SECOND PLACE AWARD IN MEXICO
Jaguars end their season in Mexico with a second place award. Jaguars lose in the championship round. Jaguars would like to thank all their supporterS and fans this season and will bring that championship home next season.
 Our Mexico Team from left to right: Coach Shaw, PG Janay Wilson, G Jemelynne Prudencio, SG Whitney Gantt, F/C Jessica Bruner, G Kathryn Clouser, F Aundria Anderson, PF Ennisha Kyles, F Melinda Cooley 
---
JAGUARS PLAYED IN THE LATIN BASKETBALL LEAGUE IN MEXICO
JAGUARS WELCOME THE LATIN BASKETBALL LEAGUE FOR HONORING US IN THEIR LEAGUE. 
---
WE SUPPORT OUR PRINT SHOP
---
JAGUARS WIN SECOND PLACE IN MEXICO IN A HARD PLAY GAME
April 11, 2014
Jaguars took their talent to Mexico where they won five straight games before being defeated in the Championship game 43-42, The Ladies played their best and gave them a fight. The Jaguars came in second over 12 other teams.  GREAT JOB LADIES!  
---
---
---
Jaguars team in Mexico
Janay Wilson (pg) Kathryn Clouser (combo Guard) Jessica Bruner (Center) Melinda Cooley (forward) Ennisha Kyles (power forward) Whitney Gantt (SG) Aundria Anderson (Combo) Jemelynne Prudencio (G) these are the ladies that did it in Mexico.
---
JAGUARS GOES TO ARIZONA TO SHOWCASE THEIR TALENT
March 26, 2014
Jaguars head to Arizona and  play the Los Tucson Sol  Professional team. Jaguars are prepared to be tested with their speed and tough defense as the travel West for a showdown.   
---
JAGUARS SALUTE TO THE MILITARY AS THEY TRAVEL TO TEXAS
March 26, 2014
---
Jaguars travel to El Paso,Texas and play the ladies of Ft Bliss and other Military teams. The Jaguars are trying to prove that they are the team of the West. Jaguars are scheduled to play 5 straight games on the road before they return back home to Los Angeles and prepare for three Homes games without any rest. This is the Jaguars way. 
---
JAGUARS END REGULAR SEASON IN OVERTIME AND PREPARE FOR A SHOWCASE TOUR
March 23, 2014
---
.
---
---
---
Jaguars ended the season in fashion as they win in Overtime with their 5'9 Captain and Point guard Janay Wilson scoring 6 points, 9 assist. Captain 6'0  Power Forward  Ennisha Kyles with a double double 16 pt, 14 rebounds. Forward 5'11  Aundria Anderson  double  double 10 points 12 rebounds. 5'11 Combo/shooting Guard Captain Whitney Gantt 14 points, 9 reounds, 5 assists. Captain 5'10 Guard Kathryn McClouser 6 rebounds and 6 assists. Center 6'1  Jessica Bruner  2 pts 10 rebounds.  Jay Wilson will take her team on the road for a showcase tour starting off in El Paso, Los Angeles, Mexico, and ending the Month of April in Atlanta the home of the East Point Jaguars. 
WE WANT TO THANK ALL OUR FANS, SPONSORS, FRIENDS, FAMILIES AND SPECIAL THANKS TO OUR SPORTS DIRECTOR RONNIE WADE. ALSO WE WANT TO THANK OUR SPRITUAL ADVISOR PASTOR BRUNER FROM FREINDSHIP BAPTIST CHURCH IN LOS ANGELES WHO KEPT THIS TEAM PRAYED UP THROUGHOUT THE SEASON. WE AS THE JAGUARS ENDED THE SEASON RECORD 36-12, AND BECAME DIVISION CHAMPS. 
SEE YOU ALL NEXT SEASON, THE JAGUARS WAY!
---
JAGUARS AND THEIR COACH ATTENDING SUNDAY SERVICE
March 16, 2014
---
---
JAGUARS BELIEVE THAT A TEAM THAT PRAYS TOGETHER STAYS TOGETHER AS THEY ATTENDED FRIENDSHIP BAPTIST CHURCH IN COMPTON CA. THE JAGUARS WAS INVITED BY TEAMMATES FATHER PASTOR BRUNER AND CHURCH PASTOR  KING. THE JAGUARS ALWAYS SUPPORT THEIR LOCAL COMMUNITY AND IT'S GOOD WHEN A TEAM LIKE THE JAGUARS PRAY TOGETHER AS A TEAM.  PASTOR BRUNER HAS BEEN A TRUE SUPPORTER OF THE JAGUARS AND YOU CAN ALWAYS SEE HIM IN THE STANDS PRAYING FOR THE JAGUARS VICTORY. PASTOR BRUNER WILL ALWAYS KEEP THIS TEAM PRAYED UP 
                                                              THIS IS THE JAGUARS WAY  
---
JAGUARS GIVE BACK TO A CHILD WITH CANCER and Millers Children Hospital
March 1, 2014
Jaguars and the Coaching Staff give back to the community by hosting a charity game in honor of this two year old girl, Braelynne Louis, whom has cancer. Taken place at Compton College in the city of  Compton  Cailfornia. This child has being living with cancer since she was two months old and the Lady Jaguars of Los Angeles want to help with her treatment by hosting the charity basketball game. Playing will be the Los Angeles Air force Team and the Los Angeles Police Team. It is good when the communitry can give back and help in the time of need. Jaguars not only host the basketball game they also donate toys to the Hospital where Braelynne was at in the time of treatment for the other children that are in the Hospital. Braelynne was given a signed basketball by all the players including the lady Jaguars and Compton College Ladies Basketball Coach, she also received a gift from The Los Angeles Lakers  Organization, and was Honored as the Jaguars Six Man. Jaguars will continue to fight with her in her battle with this rare cancer . THIS IS THE JAGUAR WAY 
follow us on face book more about the jaguars: facebook ( jaguarsprobasketball)
---
JAGUARS WELCOME FT BLISS TEXAS MILITARY TEAM TO LOS ANGELES
February 24, 2014
JAGUARS OF LOS ANGELES HOSTED THE MILTARY TEAM FROM EL PASO TEXAS. THE JAGUARS AND THE LADY BLITZ SPLIT IN JAGUARS HOME COURT. WE WANT TO TAKE THE TIME OUT AND SALUTE THEM FOR THEIR SERVICE.  
---
JAGUARS POWER FORWARD GOES FROM WEST COAST TO SPAIN
February 18, 2014
GIANNA WOOD JAGUARS POWER FORWARD
Yesterday they joined the Senior female players to Gianna Woods and Shanon Novosel, both American players 23 and 26 years respectively. The Gianna is a versatile player, who can play in different external positions as well as reinforce its strength and scope the game inside, this season comes to play the American professional league with the team of Professional Jaguars Basketball Los Angeles, for its part the Shanon should strengthen considerably the game inside the equipment, which will be a sure point of reference both in defensive tasks as well as in the attack, this season the Shanon has already played in this category of Catalonia Cup defending the colors of the CB Viladecans. Both players have shown in all times desire to come to play with the beaches of Mataró, no doubt guided by claim of Barcelona and in the hope of opening up a future within this world of basketball, taking advantage of our team in order to raise awareness and thus give the jump to professional categories. With these additions the team can make one more step forward and continue to improve with its excellent line of work that has led him to the doors of fight for the title of Copa Catalunya and face more optimism this complicated second phase of the Championship. From here we appreciate the trust you have shown us the Gianna and Shanon, at the same time that they wish the best for them and that you will enjoy a pleasant stay among them
---
JAGUARS FOWARD IN SPAIN
---
ATTORNEY RONNIE MABRA SUPPORTS THE COMMUNITY AND THE LADY JAGUARS
---
Ronnie Mabra has been supporting the Jaguars for the past 5 years. He continues to support the lady Jaguars Basketball Team. Mabra LAW FIRM IS located in Atlanta, Georgia, Ronnie is not just the Jaguars Attorney, he is also State Representative in the State of Georgia. If you are injuried and need someone to trust call Mabra firm the Jaguars has trusted this Attorney for the past 5years and you should to make the call.                        JAGUARS SUPPORT THE MABRA FIRM
---
JAGUARS FROM EAST COAST TO WEST COAST
The Jaguars Owner and Coach started a women team 10 years ago in East Point, Georgia where the team was known as the East Point Jaguars, within that 10 years there has been many women that played For the Jaguars whereby he has won many local and national championships. Some of the women that played for the Jaguars has found themselves playing in the overseas market and some of them has become coaches. Jaguars Coach not only won in the pro leagues he also has had 6 undefeated seasons in Woodland Middle School East Point the 10 years he Coached. Coach Shaw was award  as professional scout in Basketball.  Coach Shaw had the opportunity to help his students get in college and received scholarships, one of Coaches students Charles Mitchell, is playing at Maryland University. He coached at the start of his basketball career. Currently Coach Shaw is now in the Los Angeles Area and has organized a women's  team in the Drew Women Pro League and other League his first year and manage to get them in the playoffs in his first years, and hoping that some that of these ladies get the opportunity to play overseas or a tryout.
Coach Shaw is seeking women's player's and try them out  to join him in a summer ladies pro team for the 2014 season and play in the Drew League.
Coach shaw is bringing over thirty years of  basketball coaching experinced, and have recieved many commendations. Coach Shaw is also a member of the masonic order in Atlanta,Ga. and other organizations. Coach Shaw is a retired Military soldier who served in three different conflicts.
If you are interested in joining the Jaguars email: jaguarsprobasketball@gmail.com     
---
PROFESSIONAL AND CERTIFIED AGENTS JAGUARS SUPPORT
JAGUARS SUPPORT
IN HOT ATLANTA AND IF  YOU WANT A GOOD AGENT AND YOU GOT WHAT IT TAKES TO GO TO THE NEXT LEVEL.
                            PUT YOUR HANDS IN AGENT YOU CAN TRUST
---
JAGUARS ADVISOR MALCOLM MACKEY
Macolm Mackey is the Jaguars team advisor as he and the Great legendary Julius "DR J" Irving take a moment for a picture.  Dr J and Malcolm are two former  NBA professional baketball players . Wishing the Lady Jaguars on a Good Season

---
JAGUARS COACH GOES FROM EAST COAST TO WEST COAST AND MAKING PLAYOFF FIRST YEAR
December 6, 2013
WE ARE IN THE PLAYOFFS
Coach Shaw of the Jaguars Basketball team must have a magic touch in winning. After winning numerous basketball  championships in the Atlanta area, he has now took his coaching experience to Los Angeles and making a name for himself as he takes his first year ladies basketball team to the Women Division Playoff round one and win. Coach Shaw took over this team a year ago and after a miserable season with this team record 2-10 and unstructured took the challenge and made them winners with a current record 20-5.  Not only is Coach Shaw winning in the Women Division he also is currently playing the Professional Women Drew League and winning  in Los Angeles. This  is the famous Drew league where the Professionl men play in the summer and hoping some of his women get the opportunity to seek jobs overseas by playing in this league. The Drew league is one of the toughest women league in the nation and this is where ladies from all over the world come to seek overseas employment, due to the fact you are going against some of the best ladies around  and believe me Coach Shaw and his ladies Jaguars are making a lot of noise in that league as the first year head Coach.  Coach Shaw and his fast guards and power forward are ready for the championship.
---
JAGUARS COACH GET SELECTED TO COACH PROFESSIONAL WOMEN DREW LEAGUE ALLSTAR GAME
---
COACH SHAW THE JAGUARS COACH HAS BEEN SELECTED TO COACH THE DREW LEAGUE ALLSTAR GAME DEC 2013, COACH SHAW IS A FIRST YEAR COACH TO THE DREW LEAGUE AND HAS PROVED TO BE AMAZING COACH TO LED HIS TEAM TO A SEASON OVERALL  27-6 RECORD AND HAVING ONE OF THE GREATEST TEAM IN THE DREW LEAGUE FOR HIS FIRST SEASON .  LET CONGRAD JAGUARS COACH FOR A JOB WELL DONE
---
COACH SHAW CEO JAGUARS PRESENT RONNIE WADE WITH TEAM TROPHY FOR WINNING THEIR DIVISION AND THIS IS THE FIRST CHAMPIONSHIP FOR THIS TEAM . COACH SHAW COMES TO LOS ANGELES AND ORGANIZE OF THE TEAM AND TURN THEM AROUND IN 1 YEAR AND MADE THEM CHAMPIONS.  THAT THE JAGUAR WAY 
---
JAGUARS PLAYER SELECTED TO ALLSTAR GAME IN DREW LEAGUE
OUR CONGRATS GOES OUT TO THESE PLAYERS THAT WAS SELECTED TO THE WOMEN DREW LEAGUE ALLSTAR TEAM 2013 SEASON  IN LOS ANGELES. THESE PLAYERS WERE SELECTED AND PERFORM AT A HIGH LEVEL FOR THE JAGUARS THAT THEY ARE CONSIDERED ALLSTARS. THE JAGUARS TEAM IS IN THEIR FIRST YEAR IN LOS ANGELES AREA AND HAS MADE A GREAT IMPACT IN THE LEAGUE WITH PLAYERS , COACH'S AND ORGANIZATION.   THE JAGUARS HAS BEEN AROUND FOR THE PAST TEN YEARS IN THE ATLANTA AREA, NOW THE JAGUARS IS MAKING THEIR PRESENT SHOWN IN LA, PROVIDING GOOD BASKETBALL PLAYERS TO REACH THE NEXT LEVEL . WHITNEY GANTT (SHOOTING GUARD) ALEXIS BROWN (2 GUARD) ENNISHA KYLE (POWER FORWARD)
GREAT JOB LADIES
---
COACH SHAW AND THE JAGUARS WAS PRESENTED WITH THE TEAM TROPHY AND INDIVIDUAL AWARDS FOR WINNING 2013-2014 CHAMPIONSHIP  IN THEIR FIRST YEAR UNDER COACH SHAW , THIS IS THE JAGUAR WAY 

---
Mexico Tryout Camp in Los Angeles
Coach Shaw is with the Mexico Scout at Mexico Soles Professional B1.  Basketball tryouts in Los Angles, James Royal (former Jaguar was invited to attend this camp hoping to get a job in Mexico as a shooting guard, the mexico was impress with James Royal t the Summer Pro League where he went against NBA, NBA -DPlayer and international players. James showcase his talent against the best and was very amazing.  James Royal was credit for his defense and outsided shooting ablity and we hope to see James on one of the professional Team this year .
That's How the jaguars do It"
---
Lady Jaguars Enter Pro League
The lady Jaguars has completed their training and now ready to take their skills to the hard wood as a pro team , The Jaguars has played their first pro game in the Women's Drew League , this is the opposite of the men's Drew league .  The Drew league for womens are design to showcase the best of the best women in the league., all these ladies are on the same mission to be discover to play overseas or any higher level.  As the Jaguars start their season it will be excited to see who meet their challenge playing pro basketball
---
COACH SHAW DO IT AGAIN IN ORANGE COUNTY CALIFORNIA 2013 -14 CHAMPIONS
December 12, 2013
COACH SHAW TAKES HIS TEAM TO CHAMPIONSHIP AND WINS IN HIS FIRST YEAR AS COACH IN ORANGE COUNTY WOMEN DIVISION
---
Summer Professional League Basketball
This is where the true baller's meet in Los Angeles, Summer Pro League. If you really got what it takes to be a professional player then the Los Angeles Summer Pro league where you need to be.  This is where you can showcase your talent and be seen by scouts , coach's and team. Come and be part of this great league.