Baseball is the only major sport that appears backward in a mirror - George Carlin
There are three things you can do in a baseball game.You can win,or you can lose,or it can rain
I always thought that record would stand until it was broken Yogi Berra
It ain't like football. You can't make up no trick plays Yogi Berra
You can't think and hit at the same time Yogi Berra
THE JSSA IS BACK!
GAMES EVERY MONDAY, WEDNESDAY AND FRIDAY
JUPITER COMMUNITY PARK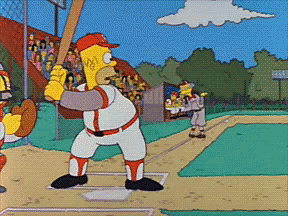 CONGRATULATIONS TO
WEDNESDAY'S WINNING TEAM CAPTAINS
Paul Straubinger and Marty Hirsch
TEAM CAPTAIN CHALLENGE SCOREBOARD


Send your schedule requests to:
JSSAGAMES@GMAIL.COM
---
Happy October Birthdays!
---
---
The JSSA Honored our Veterans on Monday November 11 at JCP!  Prior to today's games, Everett Barber led us in an amazing tribute that recognized our guys for their sacrifices in our various military branches and also honored all of our Vets. The ceremony concluded with a beautiful prayer and the singing of our National Anthem.
---
The 2019 Fall JSSA Pizza party was a huge success.
On Friday 10/4/2019, approximately 70 JSSA  players gathered together at the JCP picnic pavillion after the pickup games  to enjoy some great pizza (from our newest sponsor Vinny's Pizza) along with lots of cold drinks and great conversation. The weather was perfect! Thank you Dave Summers for handling most of the preparations. It was a great time had by all.
more photos HERE