Metz to host the Dade Red Sox this Sunday at FMU
score Board
January 3, 2018
---
Metz take On the Dade Red Sox
September 19, 2018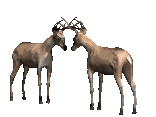 The Metz will be hosting the Dade Rd Sox this Sunday at Florida Memorial University, The Metz are looking to continue their winning ways and start taking control of the division again.   
---
Metz vs Rangers
September 16, 2018

The Metz will be hosting the Rangers this Sunday at Sunset Park in Plantation. The game is schedule to start at 930 am
---
METZ DEFEAT THE ANGELS 8-6 TO CLAIM THE MASTER'S CHAMPIONSHIP
July 23, 2018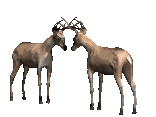 The Metz took out the angels in good old fashion way!!!The Angels seem to be heading for their 8th straight championship as they took a 6-0 lead into the 7th inning, but it wasn't just a 6-0 lead it was a no hitter!!! The Metz exploded for 5 runs in the top of the 7th led by Andrew smiley 2 run triple, then in the top of the 8th the Metz scored 3 more, Eddie Cabrera triple to set up the tying run at 3rd, Andrew smiley again came up big doubling in the tying run setting up the stage for the towering 2 run bomb Alex Lopez hit to cap off the come back and beat the undefeated Angels who NOT ONLY HAD WON 7 STRAIGHT CHAMPIONSHIPS BUT WERE RIDING A WINNING STREAK OF 77 GAMES IN A ROW!!!!The Angels didn't go down easy as they loaded the bases in the bottom of the 9th with one out!! Andrew smiley had just hit his 4th batter of the game and had to be removed with runners on 1st and 2nd. Alex Lopez came in to face the 3rd batter and induced him to pop out on an infield fly to SS for the 2nd out. The 4th batter then hit a rocket in the whole between 1st and 2nd that PC Cabrera was able to stop and keep the runner for move more than one base. Once again the stage was set for a dramatic finish the 5th batter also smashed a hard hit ball in the whole that PC Cabrera was able to handle and flipped to Alex Lopez to seal the win for the Metz and claim the Master's CHAMPIONSHIP! AND AT THE SAME TIME END THE ANGELS 77 GAME WINNING STREAK AND 7 STRAIGHT CHAMPIONSHIP!!!  One Metz player ( Israel Lopez ) was heard yelling "yeah we belong here "!!!  which was then picked up by the entire team!!! Later confirmed by PC Cabrera that is was for a remark made by a few players and coaches from a couple of teams that felt the Metz weren't playoff caliber!!!, which was strange because we won the Division won the Divisional Championship and just won the Master's Championship!!! Go Figure    
---
Fundraising website for the Kendall Metz

This is our team's offical website for FUNDRAISING. Please visit our site and look at all the magazines being offered and help us out by buying one or several. Thank you for helping us out.
www.efundraisingonline.com/KENDALLMETZBASEBALLTEAM
venus
barbara Coleman High School
everglades High School
FMU PARK
McArthur High School
Norht Community Park
Sabal Pines Park
SUNSET PARK
Sunview Park
https://www.facebook.com/20531316728/posts/10154009990506729/