Our Mission
The mission of Miss Manatee Softball League (MMSL) is to provide the girls of our local communities a safe, fun environment where softball fundamentals are developed and skills enhanced, while promoting the principles of teamwork and sportsmanship, resulting in improved self-esteem and lasting friendships.
MMSL offers Modified T-Ball, recreational Fastpitch Softball and travel Fastpitch Softball for girls ages 5-17.  We are located at Lakewood Ranch Park and our recreational league offers both a Fall Season and a Spring Season. 
---
---
Fall 2018 Registration
Registration for our Fall 2018 Season will open online on July 1st.  Registration closes at Noon on August 22nd, but some Age Divisions may fill quickly and close early.    Age Division eligibility is determined by the player's age as of January 1st, 2018.  This means that every player that played in the Spring 2018 season is eligible to play in that same age division for the fall season.  Players are not required to move up until next spring.
Mandatory Assessments will be held for all players in 8u, 10u, 12u, and 13+ Age Divisions on Saturday, August 25th.
The 6u Modified T-Ball clinic required for 6u players will be held on Thursday, August 23rd at 6 pm.
If you have any questions about registration, please contact Christina Cassidy at 740-632-9977 or christinaRcassidy@yahoo.com
---
 Riptide '09
Tide '09 has been approved as an MMSL travel team and will be competing as Riptide '09.  The team is transitioning to 10u and is looking for players with an '08 or '09 birth year to complete its roster.  Try-Outs will be in August.  For further details, please contact coach Bruce Cassidy at 740-632-5269 or bcassidyjr@yahoo.com.
---
Summer Camps
Please visit our page titled "Instruction & Camps" for details on local skills camps over the Summer.
---
This page has been created for parents to Swap, Sell & Purchase used softball items.
Here's how it works:
Add a photo along with a brief description of the item(s) you are selling, with price & your general location (LWR, HH, Parrish, Etc) Once your item has sold please remove your "For Sale" post.
 www.facebook.com/groups/MissManateeSoftballSwapShop
---
Thank you to our sponsors!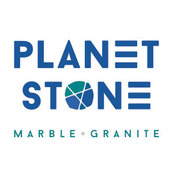 Veterans Game Leasing