Our Mission
The mission of Miss Manatee Softball League (MMSL) is to provide the girls of our local communities a safe, fun environment where softball fundamentals are developed and skills enhanced, while promoting the principles of teamwork and sportsmanship, resulting in improved self-esteem and lasting friendships.
MMSL offers Modified T-Ball, recreational Fastpitch Softball and travel Fastpitch Softball for girls ages 5-17.  We are located at Lakewood Ranch Park and our recreational league offers both a Fall Season and a Spring Season. 
---
---
Opening Day
Opening Day is this Saturday, September 22nd.  Players, coaches, and parents should arrive at 8:30 am to lineup for the parade of teams.  The parade of teams starts at 9:00 am.  There will be 10u and 8u games following the Opening Day Ceremony.  There will also be a Home Run Derby for our 8u, 10u, 12u, and 13+ Divisions.  The children can challenge each other on Mechanical Meltdown, and the Kona Ice truck is scheduled to come out.  We're looking forward to a great day!
---
This page has been created for parents to Swap, Sell & Purchase used softball items.
Here's how it works:
Add a photo along with a brief description of the item(s) you are selling, with price & your general location (LWR, HH, Parrish, Etc) Once your item has sold please remove your "For Sale" post.
 www.facebook.com/groups/MissManateeSoftballSwapShop
---
Thank you to our sponsors!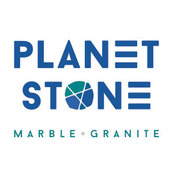 Southeast
Sod Services
Veterans Game Leasing      
Sep 22
6U
T1 - Liter @ T2 - Schue
9:00am
T3 - Perrine @ T4 - Jones
10:30am
8U
M2 - Jiminez @ M1 - Hunter
10:30am
M3 - Toscano @ M6 - Gilbert
10:30am
M4 - Crestani @ M5 - Burdick
10:30am
10U
M10 - Pandelo @ M13 - Helton
9:00am
M11 - Jackson @ M12 - Chapman
9:00am
M14 - Cassidy PRACTICE
9:00am
Sep 24
8U
M3 - Toscano @ M4 - Crestani
6:00pm
M6 - Gilbert @ M1 - Hunter
6:00pm
M2 - Jiminez @ M5 - Burdick
6:00pm
12U
M21 - Kruse @ M20 - Harlow
7:30pm
M22 - Mandarine @ M25 - Burdick
7:30pm
13+
M30 - Graczyk @ M31 - Jackson
7:30pm
View Full Schedule
Opening Day
Saturday, September 22, 2018 9:00 AM