Our Mission
The mission of Miss Manatee Softball League (MMSL) is to provide the girls of our local communities a safe, fun environment where softball fundamentals are developed and skills enhanced, while promoting the principles of teamwork and sportsmanship, resulting in improved self-esteem and lasting friendships.
MMSL offers Modified T-Ball, recreational Fastpitch Softball and travel Fastpitch Softball for girls ages 5-17.  We are located at Lakewood Ranch Park and our recreational league offers both a Fall Season and a Spring Season. 
---
---
Miss Florida Program
We're excited to announce that Miss Manatee Softball League will be participating in the Miss Florida Program this season.  This program offers teams from recreational leagues like ourselves the opportunity to participate in a weekend tournament.  This is an opportunity for our recreational teams to compete against teams from other leagues.  Travel teams are not invited to participate.  
This year's Midseason Tournament will be held in Brandon/Fishhawk on April 5, 6, and 7.  With tournament play, some teams may play their first game Friday evening, and others may not play their first game until Saturday.  The schedule is not released until closer to the tournament.  
This tournament is in addition to our regular season games, but we do encourage all players to participate.  On the registration form we will be asking if players are available/interested in participating, and coaches will need a final head count once teams are drafted.  In order to be eligible to participate, each team is required to have a minimum of 8 players from their rostered team. 
Once teams are drafted and season begins, coaches will have more detailed information to share with their teams.  
---
This page has been created for parents to Swap, Sell & Purchase used softball items.
Here's how it works:
Add a photo along with a brief description of the item(s) you are selling, with price & your general location (LWR, HH, Parrish, Etc) Once your item has sold please remove your "For Sale" post.
 www.facebook.com/groups/MissManateeSoftballSwapShop
---
Thank you to our sponsors!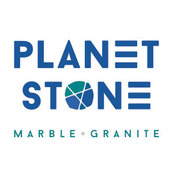 Veterans Game Leasing      
Monday, April 1, 2019
8U
M1 - Burdick @ M4 - Jiminez
6:00pm
M3 - Gilbert @ M5 - Hoot
6:00pm
M2 - Toscano @ M6 - Schue
6:00pm
12U
M24 - Mandarine @ M22 - Dillingham
7:30pm
M20 - Ridings @ M21 - Kull
7:30pm
13+
M32 - VanHatten @ M31 - Kruse
7:30pm
Tuesday, April 2, 2019
6U
10U
M15 - Jackson @ M10 - Pandelo
6:00pm
M14 - Hunter @ M11 - Jones
6:00pm
M13 - Daymon @ M12 - Cassidy
6:00pm
12U
M21 - Kull @ M24 - Mandarine
7:30pm
M22 - Dillingham @ M23 - Harlow
7:30pm
13+
M30 - Ozmint @ M32 - VanHatten
7:30pm
View Full Schedule