Please visit our sponsor page and thank them with your business
Visit our travel teams web site by clicking the Montgomery Mavericks tab to the left
Visit the school teams web site by clicking the Cougars tab to the left
Have Fun! Play Hard!
End of season celebration is Saturday 6/4 at 11:00 AM
Montgomery Girls Softball League

Hello Softball Families,
The following just came out from Montgomery Baseball. If you haven't done so already I would take some time to check out their site and perhaps get a Thomas Sweet voucher this Saturday!
****************************************************************************
Montgomery Baseball League is planning to offer a Softball Program to all girls in Montgomery, Rocky Hill and Princeton starting from the ages of 4 to 18 in Spring 2018!  Softball Program will be affiliated with Babe Ruth Softball.
We expect registrations for the new program to start in the middle of February!  More details about the softball program will be available next week both via email as well as on www.MontgomeryBaseball.com website!
MBL is hosting a community event at Thomas Sweets on Saturday, Feb. 10th, 2018 from Noon to 3 PM.  Please stop by to find out more information and we will address any questions about the softball program.
The first 50 kids (ages 4 – 18) accompanied by a parent/guardian who come to the event wearing a Montgomery Baseball, Montgomery Softball or NY METS baseball cap will get a $5 Thomas Sweets gift card.
****************************************************************************
While it saddens me to see Montgomery Girls Softball Recreational League come to end, I am grateful that Montgomery Baseball is going to offer an in town option for the those girls who want to play this great game. 
Regards,
Michael Parise
MGSL President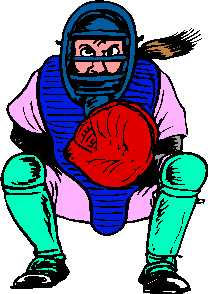 ---
MGSL 2018 - Important Dates
Please email us at the address below to express interest in helping with any event listed.
Feel free to e-mail us at montgomerysoftball@gmail.com for your questions.
Be sure to visit our "Bulletin Board" for "Featured" stories from the league and more information from our "FAQ" sheet
---
SOFTBALL TRIVIA
Did you Know? - The game of softball was invented 130 years ago on Thanksgiving Day, among a small group of gentlemen waiting to hear the results of the Yale vs Harvard football game. Apparently a boxing glove was tossed and then promptly hit away with a pole.
Signup for Alerts
Get important messages from Montgomery Girls Softball League by Text & Email