North Coast Athletics!!!!!!....16u AAA traveling baseball team.....
WE NEED A SPONSOR........... CAN YOU HELP SPONSOR US??????
Congratulations Everett James (SRJC, Texas Lutheran University Grad.),Still pitching in San Antonio
CALL MIKE JAMES (707)-961-0856. Cell (707) 367-1227. OR EMAIL njames@mcn.org
Congrats and good luck Matt Hernandez
---
Esteban Duran
Esteban Duran hits a 2-run homer in the bottom of the 4th inning to break a 0-0 tie in play off game #1 against the Storm Raiders of New York
---
---
Garrett James
Garrett James hits a 2 RBI single against the Cave Run Muskies of Kentucky, sparking a 5-run rally.
---
The catch
Garrett James makes a diving catch in the Championship game for a big out
---
Cooperstown
---
2011 North Coast Athletics 11u baseball

team prepares for the Cooperstown All-star Village Tournament in New York June 4-10, 2011.
Fort Bragg All-Stars Esteban Duran(brother of former 16u Athletic Elijio Duran), Garrett James(brother of Everett James current Texas Lutheran pitcher in Texas), Clay Pyorre, Colton Hopper(Cousin of former Athletic slugger Richard Tamborini), Michael Watson, Shea McColley, J.R. Devito, Ty Griffis, Cody Morgan, Marcos Hernandez, team up with Willits All-Star Caleb Alavezos and Mendocino All-Star Brandon Whitman will represent from Northern California in this National Tournament.
..........................................................................
Cooperstown All-Star Village
represents the simplicity of baseball as it was originally invented on a farm not unlike this one (The mythical Abner Doubleday Farm).
With mountain scenery as your backdrop, play, learn and meet teams from across the country and around the world while enjoying the game the way it was meant to be.
Played right here in baseball country!
Youth travel teams have many tournament choices today but none of them come close to the Ultimate Cooperstown Experience!
Playing is only part of your experience here at the Cooperstown All-Star Village.
Our All-Star Village includes lighted junior-size ball fields, an arcade, baseball glove shaped swimming pool and much more.
Challenge yourself and your team in our coveted
National Cooperstown Tournament of Champions. Your team will be competing against teams from across the country.
For the Players...
We have state-of-the-art tournament fields with lights and batting cages.
We also have arcade, in-ground baseball
glove-shaped swimming pool heated to 85 degrees, air-conditioned bunkhouses, just to mention a few things you will enjoy here at the Cooperstown All-Star Village.
All of our fields are equipped with web cams that broadcast the games live on the internet and back to our full service restaurant. Our professional broadcaster booth web casts the National Cooperstown Tournament of Champions games in real time every Thursday, pregame interviews begin at 4p.m.
Every player that participates at our Village is awarded a Cooperstown Youth Baseball Hall of Fame Ring and inducted into our Cooperstown Baseball Hall of Fame.
Our player package includes our offical and professional style Cooperstown home and away jersey and baseball socks, CASV cap, a ticket to the National Baseball Hall of Fame and Museum, three nutritional and delicious -- meals a day and six nights accommodations in our air-conditioned bunkhouses located in the Player Village.
For the Coaches
six days and six nights stay, three meals a day, a Cooperstown All-Star baseball cap, Cooperstown All-Star polo shirt, a Cooperstown Hall of Fame ring, a ticket to the National Baseball Hall of Fame and Museum, Your team will play seven competitive games (weather permitting).
4158 New York 23
Oneonta, NY 13820
(607) 432-7483
Mail:
Cooperstown All-Star Village
P.O. Box 670
Cooperstown, NY 13326
Phone: 1-800-327-6790
Fax: 607-432-1076
Email: info@cooperstownallstarvillage.com
Mike Page - Director of Baseball 800-327-6790 ext: 339
Jim Rudloff - Team Registration 800-327-6790 ext: 337
Shelly Yager - Hotel Room Reservations 800-327-6790 Ext: 338
Martin and Brenda Patton president/treasurer/secretary
800-327-6790 ext: 260
http://www.cooperstownallstarvillage.com/
---
Clay Pyorre...
---
North coast Athletics close out summer with a bang.
August 22, 2007

The North Coast Athletics 16 and under baseball team closed out the summer season in Sunnyvale for the United States Specialty Sports Association 16 and under "Last Stop Tourney" on Saturday and sunday July 21 and 22.
The Athletics completed a successful tournament run, battling the 11-team tounament field for a second-place finish.
"Our team represented the North Coast in a very special way" said Manager Mike James. "They never lost their cool, played smart and together as a team, with class and respect. I would like to thank the parents for allowing us this experience as well as Coaches Robert Valador, Mike Casey Jerry Ball and Alonzo Llamas.
The North Coast Athletics would like to thank the following sponsors and friends who helped make this season possible. Thanks to Andy Johnston, Mendo Realty, Rossi's Building Materials, Holmes Lumber, Dolphin Isle Marina. North Coast Plumbing, Sport Chrysler Jeep Dodge, Mike Casey construction, Terry Casey, Circa, Savings Bank of Mendocino County, Redwood Investments, Out of this World, Fort Bragg Rotary, Fort Bragg Kiwanis, Nancy at Teamwork and Bart Buckner for help on the website.
Game #1 Saturday 8:00 am N.C.Athletics 11 Alameda Sharks 1
Tyler Vichi would team up with catcher Alex Strauss to complete a one-hit (4IP, 6K, 2BB) victory as the Athletics would 10- run the Sharks in five innings. North Coast happily applied pressure on the Sharks by executing hit and run, bunt and productive hitting as the Athletics would start the tournament off with confidence.
Elijio Duran led the Athletics offense with a 3x3 performance that included two runs scored and an RBI double. Vince Longo finished 2x3 with three RBIs and a run scored, Vichi added two RBIs and a run scored off two hits, Alfredo Huerta finished a perfect 2x2 and scored two runs, Guy Casey went 2x3 with an RBI and a run scored, Strauss scored two runs off a base hit and a walk, Ryan Stevens knocked in two runs, while Jose Huerta and Tomas Sanchez eash scored a run in the victory for the Athletics.
Game #2 Saturday 10:00 AM Diamond Dawgs 7, N.C. Athletics 2
The Athletics battled the Silicon Valley Diamond Dawgs to a 2-1 deficit heading into the fifth inning. Duran answered with a solo homerun shot to right-center field, but the Diamond Dawgs held on for the 7-2 win. Kevin Llamas came in for one inning of work on the mound for the Athletics, shutting down the heart of the Diamond Dawgs lineup in order.
Duran paced the Athletics offense once again after driving in both scores, finishing 2x3 with a homerun and a run scored. Vichi and Sanchez each added two hits(2x2), while Strauss added a base hit and a walk to round out the North Coast's attack.
With the rest of the tournament field still unsettled, North Coast's seeding for the remaining tournament schedule was up in the air. The single elimination round began at 9:00 pm on Saturday for the six to 11 seeds, whereas the top five seeds kicked things off on Sunday morning. After finishing the first two games with a 1-1 record and allowing just eight runs, the Athletics earned the fourth seed, setting up an 8:00 am Sunday matchup against the San Jose Indians.
Game #3 Sunday 8:00 am N.C. Athletics 8, San Jose Indians 6
North Coast jumped all over San Jose after racing out to an 8-0 lead, but the Indians battled until the final inning of play. Vichi and Strauss teamed up once again from the mound to start off the game, while Duran closed the door shut to notch the save. With the tying run at the plate, Duran sealed the deal with three straight curveballs to earn the victory for North Coast.
Vichi finished five strong innings of work, allowing just two hits and two walks to pick up the win. Longo ignited the Athletics offense after driving three RBIs and scoring a run, while Stevens added two RBIs. Duran finished a perfect 1x1, drawing two walks, scoring two runs and driving in an RBI, Sanchez added a base hit, a walk and two runs scored, Llamas finished 2x2 with an RBI, while Strauss rounded out the offense by scoring two runs in the win.
Game #4 Sunday 12:10 PM N.C. Athletics 3 Kali Baseball 2
North Coast faced a stiff test facing off against Kali Baseball after the San Jose squad elimnated last year's defending champion. Thirteen-year old Llamas took the mound to start off this semi-final matchup, finishing with a three-hit gem over 5 effective innings of work. Llamas kept Kali Baseball off balance, striking out six batters to lead North Coast into the championship match.
Casey came in for relief and closed the door shut to pick up the save. Casey also proved to be very effective at the plate as well after finishing 2x2 with a double and a run scored. Vichi contributed a 2x3 performance that included a double and an RBI, Huerta was a perfect 1x1 with a walk and a run scored, Strauss added a run, while Longo rounded out the offfense with an RBI.
Game #5 Sunday, Championship: Vallejo Black Socks 9, N.C.Athletics 1
The Athletics faced a solid unbeaten opponent who just finshed their semi final game defeating the Diablo Valley Patriots. Longo and Strauss got things rolling for North Coast. The Atletics advanced runners into scoring position every inning, as well as loading the bases on two separate occasions, but the North Coast team was unable to capitalize off those opportunities.
The North Coast Athletics played well in very hostile conditions, but were unable to come away with the win. The game was much closer than the final score indicates, but the Athletics closed out a successful tournament run nonetheless.
Longo led North coast's offense with a 2x2 performance that included and RBI adn a walk. Duran finished 1x1 with two walks. Huerta went a perfect 2x2 while Strauss rounded out the offense with a run scored.
---
2007 NORTH COAST ATHLETICS

16U TRAVELING BASEBALL TEAM
Baseball is still alive it seems for the 2007 North Coast Athletics 16u season. (although enrollment is down for Little League, in big cities as well as small towns)
The team was created by myself, manager Mike James, and Bud Melia is 2005 when we realized that our kids would not get enough experience to keep up with other players and teams who were centurally located and could play enough baseball to develop their skills at a modern pace.
We have accomplished most of our mission graduating: Everett James (my son, FBHS Junior), Richard Tamborini (FBHS Senior), Cody Raudio (FBHS Senior), Lance Fabian (MHS Graduate), Steven Baumeister (FBHS Graduate), Aldeberta Huerta (FBHS Senior), Derek Shea (FBHS Senior), Anthony Ruano (FBHS Senior), Taylor Taff (MHS Senior), Alex Lemmon (FBHS Junior), Abraham Vargas-Rodriguez (FBHS Junior), Steven Young, Jr. (FBHS Senior), Nick Rawlins (MHS Junior), to a higher age bracket. The 16U age bracket is crucial because the fundamentals of baseball are so advanced at this time.
Returning players for the 2007 season are: Tony Melia (MHS Junior), Elliot Hee (MHS Junior), Ryan Stevens (MHS Junior), Matt Freitas (FBHS Junior), Elijio Duran (FBHS Sophomore), Tomas Sanchez (FBHS Sophomore), Antonio Renteria (FBHS Sophomore). In our two years of existence, we have played in Santa Clara, Marin, Elk Grove, Woodland, and of course, qualified and traveled to Florida for the 2006 USSSA 16U World Series last year. We were able to achieve a USSSA World Series qualifying championship at Mendocino High School with Petaluma, Willits and the North Coast Athletics in our first year, keeping the game alive, thanks to all the support we received.
---
North Coast Showdown, 16 and under Baseball Tournament..
July 5, 2008
Mendocino - High School
10700 Ford St Mendocino CA 95460
---
North Coast Showdown, 16 and under Baseball Tournament..pics 2
---

Manteca tournament 2007
---
2007 North Coast Athletics Baseball

This year we need your support more than ever, and the following is a preliminary schedule and a list of what we need to make this season a success:
June 23-24: Big League Dreams Tournament, Menteca & Martinez, CA
Tournament Fee: $500
Motel Expense (16 player estimate) $1,500
July 1-3: Stars & Stripes Tournament, Santa Clara, CA
Tournament Fee: $485
Motel Expense (16 player estimate) $2,250
July 14-15: North Coast Showdown - Home Tournament, Fort Bragg & Mendocino
Tournament Fee: $500
We need:
A tournament director
Tournament flyers (contacts have been made)
Grounds crew
Donation of snacks, drinks for concession stand, volunteers
Umpires (money to pay umpire's fee)
Schedule tourney with USSSA
Tourney shirts and trophies
Dirt Fee: $236.36 (must be paid ASAP)
Fort Bragg fields needs dirt fee paid and paperwork done
Mendocino field is reserved and ready
Tournament fees: $ 1,485
Motel expenses: $ 3,750
Dirt fee: $ 237
Total Expenses $ 5,472
We are asking for a donation of $500 in return for advertising for you in the newspaper, on local radio and on our website with our thanks and appreciation. If you are interested in helping our team this year please contact:
Mike James, Manager
North Coast Athletics
961-0856 (home)
367-1227 (cell)
njames@mcn.org
Any donation amount you can give would be greatly appreciated.
---

---
North Coast Athletics...Back row,from left,Coach Mike Pollard,Manager Mike James,Everett James,Derek Shea,Elliot Hee,Tony Melia,Richard Tamborini,Al Huerta,Nick Rawlins,Lance Fabian,Coach Wes Hee and Coach Bud Melia.Bottom row,Alex Lemmon,Anthony Ruano,Steven Young,Andrew Pollard in front of Young,Matt Freitas,Cody Raudio,Steven Baumeister and Ryan Stevens.Not pictured,Taylor Taff.
---
The team is made up of players from around the Mendocino Coast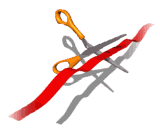 mostly from Fort Bragg and Mendocino high schools. Coach Bud Melia and James say that the purpose of forming the traveling team is to continue baseball into the summer and improve the level of play in the high school program. They have joined the United States Specialty Sports Association and will be playing in four tournaments, as well as hosting one during the summer season.
The North Coast Athletics 16 and under traveling baseball team headed to Woodland for their first tournament of the season Friday, May 27,2005..
They played four games and won 1 of 4 in two days. It was not an auspicious showing for the Athletics, playing against larger, more practiced teams.
This was the first time out and the first season for these young players and with only three days of practice, the Athletics still showed a lot of heart on the field.
Very few players on the coast have played four games in two days against the best teams in the state, said team manager Mike James.
This weekend the Athletics will travel to Marin County for their next round of play on Saturday, June 4
---

The North Coast Athletics Baseball Team hosted the first annual 16 and under Showdown Baseball Tournament last weekend. The As took first place against the P-Town from Petaluma and Barrys Extreme Sluggers from Willits. Back row, from left, Coach Bud Melia, Coach Wes Hee, Richard Tamborini, Tony Melia, Everett James, Coach Robert Valador, Coach Mike Pollard and Manager Mike James. Middle row, Elliot Hee, Ryan Stevens, Al Huerta, Steven Young, Taylor Taff, Nick Rawlins and Lance Fabian. Bottom row, Derek Shea, Alex Lemmon, Matt Freitas, Anthony Ruano, Steven Baumeister and Cody Raudio. In front, bat boy Andrew Pollard.
---

---
---
---
---