2018 SUMMER TRAVEL BASEBALL
October 7, 2017
Anyone interested in having their son tryout for our 11u summer travel baseball team in 2018 please register now on this site.
Our 11u team will play in competitive baseball tournaments throughout the region.
---
Summer 2018 Elite Travel Baseball
October 7, 2017
We are planning to have 2018 Summer team tryouts in January/February 2018. The 2018 summer team will be a 11u boys team.
If you and your son sincerely have interest in playing competitive summer baseball, in your son learning how to play the game the right way and in committing to a fun and learning experience of summer baseball I than urge you to fill out our registration form so that we have your contact information for future tryout sessions.
Wishing you all a wonderful scholol year.
---
NCAA COLLEGE PLAYERS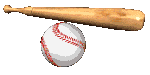 Kevin Brady - MANHATTANVILLE COLLEGE '15
Elio Fernendez - BRANDEIS UNIVERSITY '15
Eric Helmrich - MARIST UNIVERSITY '12
*** 2011: First Team All-MAAC (DH)
*** 2010: MAAC All-Academic Team
Justin Lewis - COLLEGE of ST. ROSE '13
Dan Morris - VILLANOVA UNIVERSITY '15
Tony Negrin - LASALLE UNIVERSITY '12
*** 2009 A10 All-Rookie Team
Nick Ortiz - CENTENARY COLLEGE '15
Joe Saverino - CALDWELL COLLEGE '15
Alex Depasquale - John Jay College '15
Timmy McCarthy - St. Joe's University '16