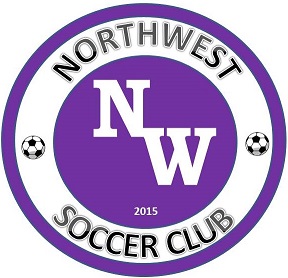 2019-2020 Try-Outs Are 4/28/19, 5/5/19 and 5/11/19 at Northwest Regional Park.
6pm-7pm Boys born in 2007, 2008, 2009, 2010 and 2011
7pm-8pm Boys born in 2004, 2005 and 2006

Northwest Regional Park

4515 Deer Park Road
Owings Mills, Maryland 21117
Pre-Registration is required. Please click the link at the top of this page for registration.  All players are highly encouraged to attend at least two try-outs.
Northwest Soccer Club was founded in 2015.  We are based out of the 795 corridor in Northwest Baltimore County.  NWSC originated through the combination of Glyndon Soccer Club, and Pikesville Travel Soccer.  NWSC is building upon the 20+ years of success of these organizations, fielding championship teams, sending players to all collegiate levels and into the professional ranks.
Northwest's philosophy is to teach soccer in a player and parent friendly environment while challenging players at every level.  This philosophy has proven successful over the years, yielding league and tournament championship teams.
We are part of the Greater Pikesville Recreation Council (GPRC) which allows us to keep our costs reasonable thru access to open fields, including some premier turf facilities in the area.   Additionally, some of our coaches are MSYSA (Maryland State Youth Soccer Association) certified and professionally trained, but not paid. So you get all the benefits of club level training, without breaking the bank.
Come join the fun, and we hope to see you on the pitch!